Insights > Entergy Leads in Brand Trust among Utilities
Entergy Leads in Brand Trust among Utilities
07/26/2016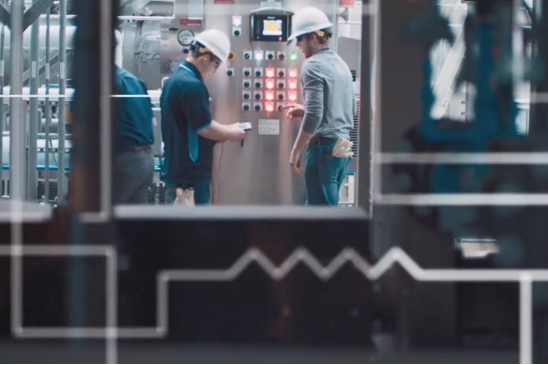 Commitment to community, low-income customers cited
A recent survey of residential utility customers nationwide shows Entergy making strides in improving brand trust.
During the past year, Cogent Reports conducted online surveys with more than 50,000 customers of the country's 129 largest utility companies. Results placed Entergy as one of the top utilities nationwide in brand trust.
Cogent Reports attributes the high score to Entergy's focus on charitable giving, community volunteerism and support of low-income customers.
"Creating value in today's business climate isn't only about the quality of service we deliver. It's also about how we live our values," noted Necole Merritt, group vice president of communications. "Trust happens when our brand messaging aligns with everyone's experience with Entergy. It's built by the decisions a company makes about how to put its values into action."
When reviewing 2015 stats, there's plenty to crow about:
Entergy employees participated in more than 260 company-sponsored group volunteer events. Employees and retirees logged more than 100,000 hours of volunteer service, valued at more than $3 million.
The company invested more than $15 million in philanthropic efforts, with particular focus on education and poverty solutions.
Through fundraising and advocacy, Entergy helped customers pay more than 200,000 bills, avoid disconnections and reduce write-offs.
(Learn more about Entergy's corporate social responsibility efforts in the company's 2015 integrated report.)
In addition, Entergy employees are working with community partners to evaluate other ways the company can enhance offerings for low-income customers. Possibilities include more flexible bill pay extension policies, partial payment options, payment kiosks and usage alerts.
"We're working on innovative solutions to help customers make ends meet," said Liz Brister, Entergy's manager of low income initiatives. "Our community partners have valuable insight, and we're collaborating to hone our best ideas for customers."
Cogent Reports are a product of Market Strategies International, a market research firm founded in 1989. The company conducts qualitative and quantitative research in more than 75 countries across eight regions. Learn more about their utility brand trust study.
---