Insights > Entergy Lighting Solutions Brightens Up Businesses Across Southeast Texas
Entergy Lighting Solutions Brightens Up Businesses Across Southeast Texas
10/02/2018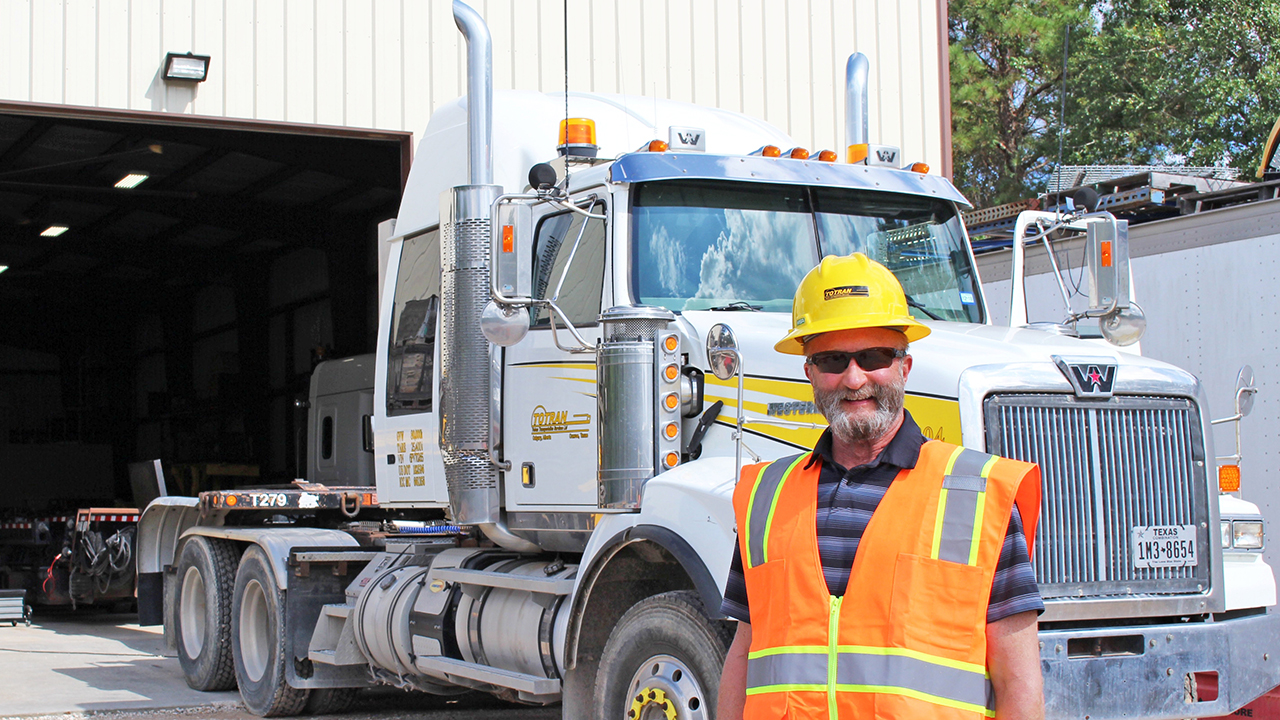 During the day, a large lot at Totran Transportation Services in Conroe looks like an expansive football field for parking heavy-haul trucks and trailers. But at night, the gravel parking lot lights up like Friday Night Lights on the big screen.
Thanks to Entergy's lighting solutions team, Totran's once dark, spooky lot is now a bright place to park trucks and equipment and for employees to work.
"We have a lot of trucks in and out in the middle of the night," said Totran USA Vice President Steve Rendek. "The original lighting was not sufficient for safety and security."
When Totran business leaders discussed the need for additional lighting, a simple call to Entergy's Lighting Desk at 1-866-603-0192 resulted in the perfect lighting solution.
A lighting specialist with Entergy Sales Growth and Services visited the business, visited with management to determine the lighting needs, designed the job and got the equipment installed quickly and efficiently. Entergy even maintains the lights.
"Entergy's Outdoor Security Lighting services provide a worry-free maintenance solution for our customers' lighting needs at an affordable and convenient cost," said Lighting Sales Manager Al Galindo. "Totran is a great example of being able to meet our customer's needs for lighting that provides safety and security."
Entergy offers a variety of lights, including decorative colonial or accord post lights to high-powered security and floodlights. Whether it is new construction or adding lights to an existing location, Entergy's lighting team works with both residential and commercial customers to develop, install and maintain a customized outdoor security lighting solution.
"We partnered with Entergy to explore a problem, and they did a fantastic job listening to our needs and designed a solution that fit the bill," Rendek said. "The results are fantastic. It looks like a stadium there at night."
For more information on Entergy's lighting solutions, visit www.entergylighting.com.
---