Insights > Entergy Louisiana Restoration Evening Update – Aug. 31
Entergy Louisiana Restoration Evening Update – Aug. 31
08/31/2020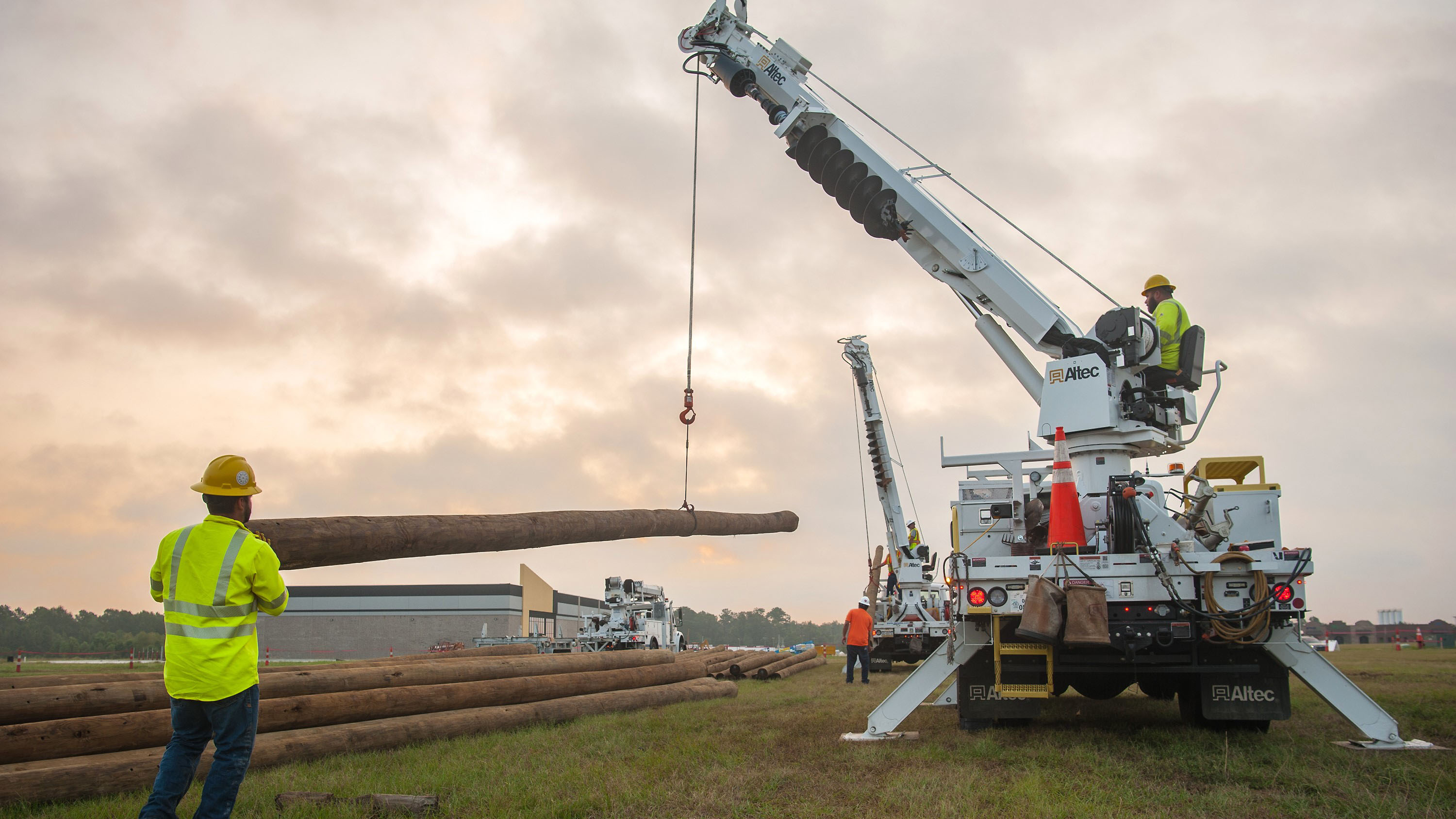 Crews continue to make significant restoration progress after Hurricane Laura impacted Entergy's electrical system across Louisiana. Damage assessments, debris removal, repairs and rebuilding of the electrical system is ongoing. 
As of 4:15 p.m. Monday, more than 46% of outages have been restored and approximately 141,919 customers remain without power as of 7 p.m.  
By Monday evening, Lafayette-area customers have been restored, with a majority in the Jennings area to be restored by end of Tuesday. Restoration workers in these two areas will relocate to help restore service in Calcasieu and Cameron parishes, where work is ongoing to repair severe transmission system damage.
In north Louisiana, several substations have been returned to service, allowing crews to energize distribution lines, and restore power to customers.
Current distribution system damage assessment in Louisiana includes damage to 8,192 poles, 3,359 transformers and 443 miles of wire. Crews have been successful in completing repairs to our distribution system and services to individual households, however they continue to face significant obstacles to rebuild our transmission system which was heavily impacted by Laura.
We use peak outages, which measure a moment in time, to indicate our restoration progress. Over the course of the storm and our restoration, the company has restored 324,713 individual outages in Louisiana as of 7 p.m. Monday, Aug. 31. 
We continuously keep our customers informed throughout a storm using the following channels:
Download our free app for your smartphone at entergy.com/app.
Sign up for text alerts by texting REG to 36778 and have your account number and ZIP code handy. The registration pattern is as follows including spaces: REG (account number) (ZIP code). Once registered, text OUT to 36778 to report an outage. You can also report an outage online as a guest. 
Visit the Entergy Storm Center website and our View Outages.
Follow us on Twitter.com/entergy or Facebook.com/entergy.
Call us at 800-9OUTAGE (800-968-8243).
The Entergy Storm Center has storm safety, preparation and restoration information that is updated throughout the day.
---