Insights > Entergy Louisiana Restoration Evening Update – Sept. 11
Entergy Louisiana Restoration Evening Update – Sept. 11
09/11/2020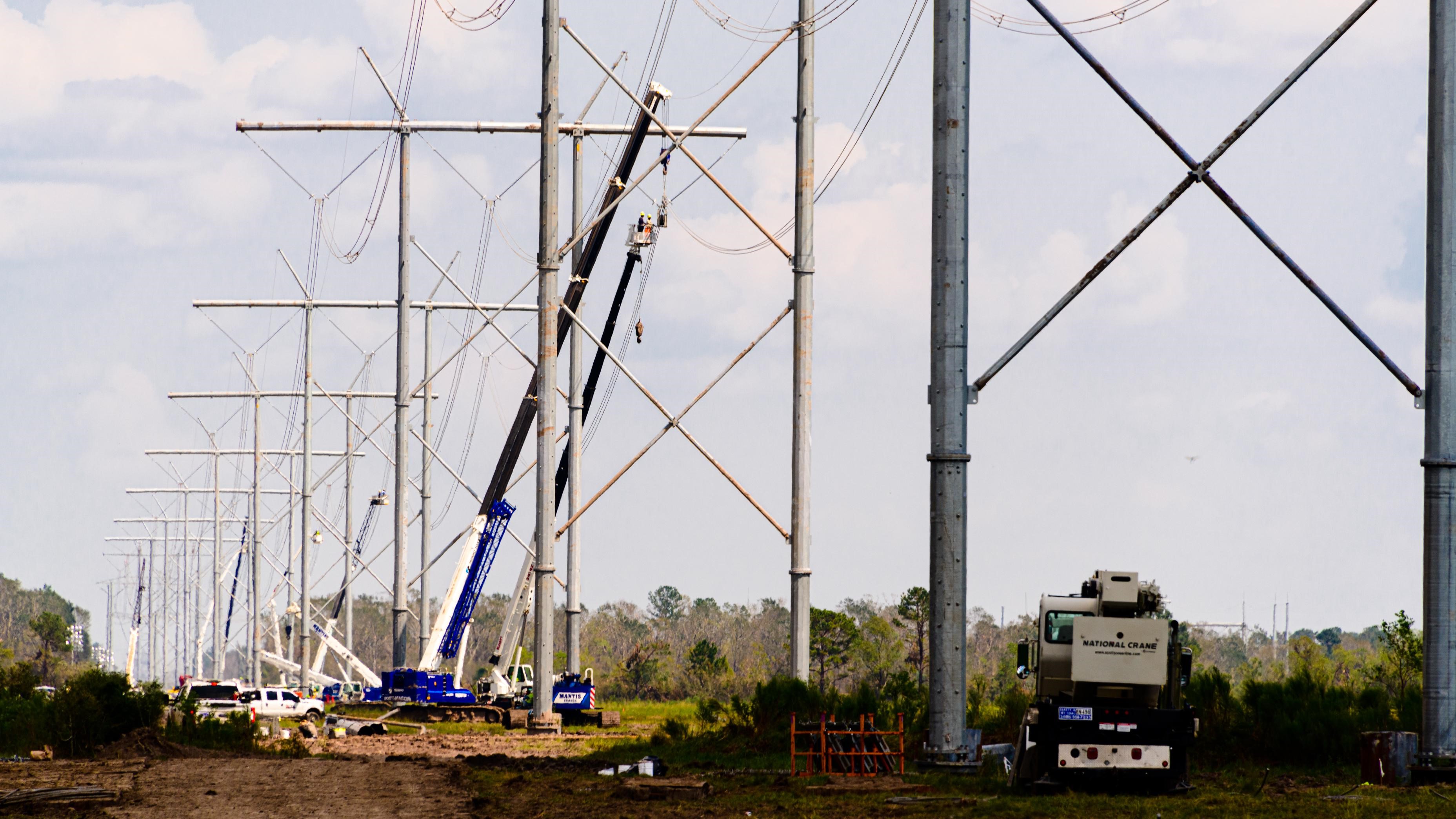 Another restoration milestone was reached in Louisiana today with the re-energization of the second of nine high-voltage lines feeding power into the Lake Charles area. This critical 500kV source will help restore the reliability of our system following the unprecedented damage from Hurricane Laura.
Rebuilding the damage to this line allows additional substations to be reenergized, paving the way to restore power to more customers. In order to repair this line, crews replaced eleven 500kV structures that were destroyed by the storm. By Friday morning, crews have replaced more than 13% of the damaged structures and restored more than 34% of damaged substations.
As of Friday evening approximately 27,000 customers have been restored with 66,000 remaining without power in Calcasieu and Cameron parishes.
Restoration for customers in southwest Louisiana will be a slow, methodical and controlled process. Entergy Louisiana is committed to repairing and rebuilding the electric system until every customer who was impacted by the storm has power available to them. As work is completed, we will continue to evaluate restoration time frames for customers.
We continuously keep our customers informed throughout a storm using the following channels:
We have launched a new Hurricane Laura information website to provide customers with storm restoration and recovery updates. You can visit the site at entergy.com/hurricanelaura.  
Download our free app for your smartphone at entergy.com/app.
Sign up for text alerts by texting REG to 36778 and have your account number and ZIP code handy. The registration pattern is as follows including spaces: REG (account number) (ZIP code). Once registered, text OUT to 36778 to report an outage. You can also report an outage online as a guest. 
Visit the Entergy Storm Center website and our View Outages.
Follow us on Twitter.com/entergy or Facebook.com/entergy.
Call us at 800-9OUTAGE (800-968-8243).
The Entergy Storm Center has storm safety, preparation and restoration information that is updated throughout the day.
---