Insights > Entergy Mississippi Hits a High Note with Heavy Metal
Entergy Mississippi Hits a High Note with Heavy Metal
10/24/2016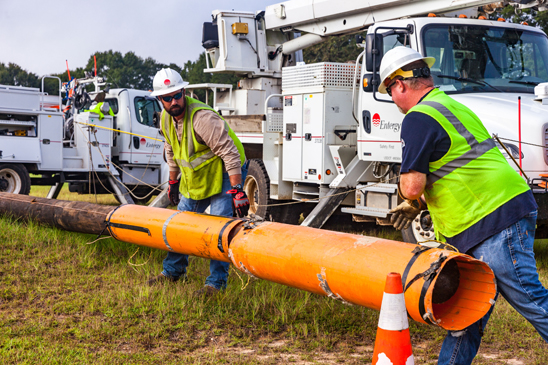 For decades, copper was the metal of choice for electrical distribution wires, but today the preferred metal is aluminum alloy, so we're beginning to replace our old copper lines with aluminum to improve your service reliability.
As copper ages, it gets brittle, affecting reliability and posing a safety issue for our linemen. Aluminum doesn't do this. It's much lighter, too, which means easier installations and fewer injuries for our workers.
That's why Entergy is spending $4.5 million this year on copper replacement projects, such as one currently underway in Brookhaven. The effort is part of Entergy's Bright Future Plan and is one piece of an overall $66.5 million investment in 2016 in hundreds of infrastructure projects designed to improve safety and reliability.
A strong power grid is every bit as important as good water, sewer and road infrastructure. As Mississippi grows, so does our electrical network. It's vital that we not only maintain and expand our infrastructure, but that we replace aging equipment with new and improved technology. So if you see Entergy workers out in the field on a sunny day, they just may be replacing copper wires in your area.
Entergy's goal is to have all distribution copper conductor projects completed by the end of 2016.
---