Insights > Entergy Mississippi supports arts, education and economic development with two major gifts
Entergy Mississippi supports arts, education and economic development with two major gifts
10/05/2023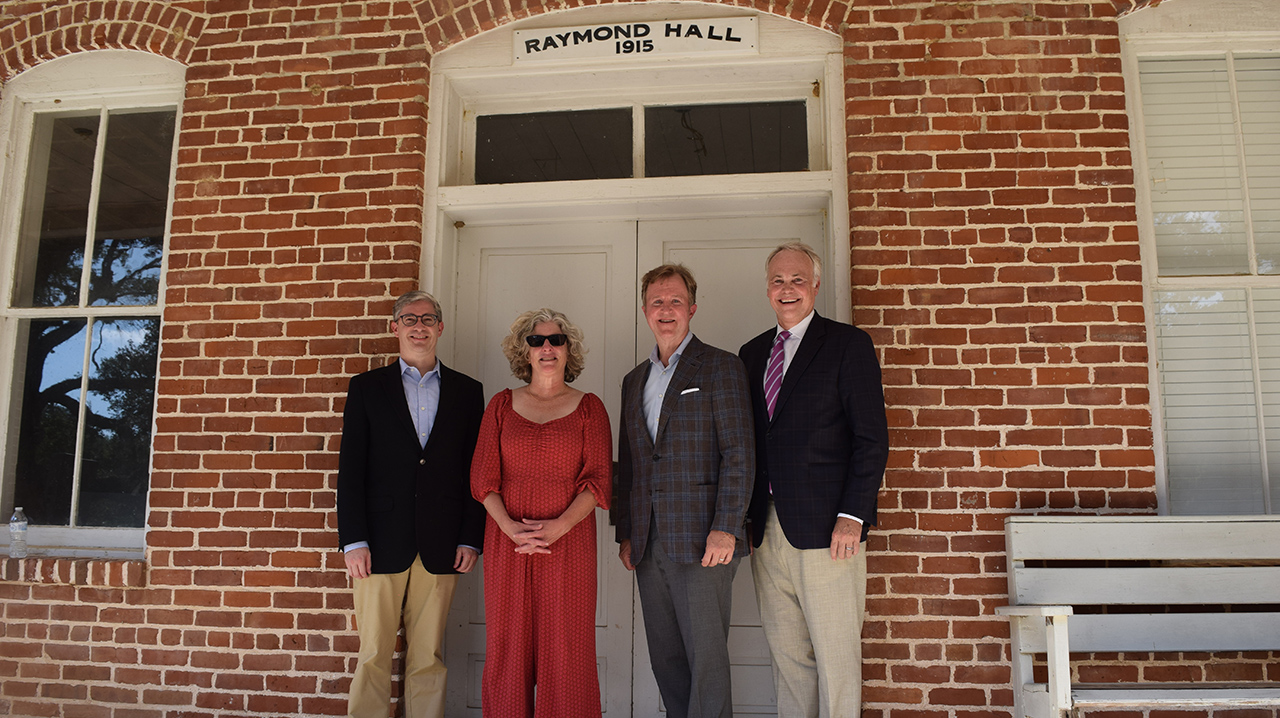 This year, Entergy Mississippi celebrates 100 years of operation in the state and a century of investing in the communities in which we live, serve and work through our support of education and the arts. A leader in helping advance support for education and workforce development in this state from early childhood to K-12 and post-secondary classrooms, the company has remained steadfast in our efforts to fund programs that help children and adults receive the education and training they need to flourish.
We have also made significant contributions to support endeavors that preserve and promote the arts in Mississippi, which are also necessary for healthy, thriving communities. Some of the projects we have supported include the Two Mississippi Museums, the Grammy Museum and educational arts programs through New Stage Theater.
Two recent donations, totaling $500,000, support arts, education, historic preservation and economic development and will have a tremendous impact on communities within our service territory. Entergy Mississippi has committed to contributing $250,000 over five years to help fund the renovation of the Gore Arts Complex on the campus of Mississippi College in Clinton and providing another contribution of $250,000 over five years to the Foundation for Mississippi History to support a new initiative by the Mississippi Department of Archives and History to transform the Historic Jefferson College campus in Washington, Mississippi.
Raising the curtain on arts education with Mississippi College
The Gore Arts Complex, named after long-time art professor Dr. Sam Gore, will house 13 studios and classroom space for the art department at Mississippi College. The renovation also includes updating the 458-seat auditorium, which will be named the Entergy Theater in recognition of this contribution. The renovated space will enable Mississippi College to provide arts education programs to not only their students, but also K-12 students from underserved communities in the Jackson Metro area.
In addition, the college will be able to host continued education seminars for art educators from across the state. The Clinton community will also benefit from the new complex and auditorium by using the space for community meetings and assemblies.
Preservation lays foundation for future workforce at Historic Jefferson College
The transformation of the Historic Jefferson College campus project will breathe new life into the historic structures on the campus and lay the foundational work for the Natchez Center for American History at Jefferson College. Considered the birthplace of Mississippi statehood, the earliest buildings on campus were constructed by enslaved people to house the state's first institution of higher learning.
"The restoration project at Historic Jefferson College is a prime example of Mississippians working to better our communities and create opportunities for the next generation," said Haley Fisackerly, president and CEO, Entergy Mississippi. "We're thrilled to partner with Mississippi Department of Archives and History to develop an institution that will prepare Mississippians for employment in a sector that is woefully short of meeting demand. Not only is it a beautiful site that will play an important role in southwest Mississippi's tourism, but this effort will also cultivate a strong workforce with diverse skills that is critical to helping Mississippi's economy thrive."
In 1817, delegates gathered in a church on campus to write a constitution, as Mississippi became the 20th state in the nation. After the Civil War, the campus served briefly as a Freedman's Bureau, helping citizens make the transition from slavery to freedom.
An investment in economic development and the regional workforce, the project includes renovation of the historic buildings to provide classroom and lab training space to cultivate a new generation of high-skilled preservation trades specialists through hands-on training in masonry, architectural surveying and digital imaging, historic resources management, window restoration, plaster and stucco repair and preservation planning.
Supporting education to help Mississippians reach their full potential is a cornerstone of Entergy Mississippi's giving efforts. Backing arts and culture endeavors helps our communities develop into destinations for tourists and places our residents want to call home. Both gifts reflect our commitment to give back to our communities through philanthropy, volunteerism and advocacy.
---