Insights > Entergy Named One of CR Magazine's 100 Best Corporate Citizens
Entergy Named One of CR Magazine's 100 Best Corporate Citizens
06/05/2017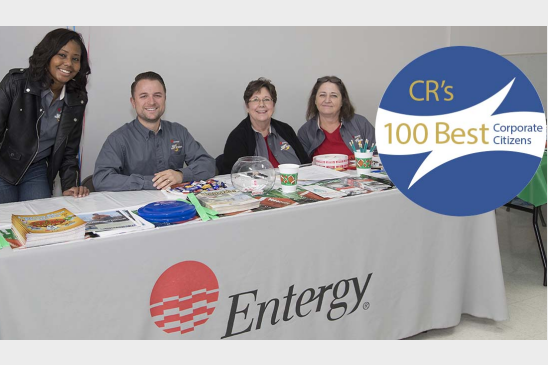 What does it mean to be among the 100 Best Corporate Citizens?
It means Entergy Corporation is successfully sustaining its operations, employees and customers by taking steps that go far beyond simply providing electricity.
 "At Entergy, 'We Power Life' is more than powering the grid. It is about improving lives, building businesses and creating stronger communities," said Leo Denault, Entergy Chairman and Chief Executive Officer. "It is how we create sustainable value for all of our stakeholders. The Top 100 Corporate Citizens recognition validates our commitment to building a brighter future for our communities," he continued.
This year marks the eighth time Entergy has been included on CR Magazine's prestigious list.
The list recognizes the most successful, most transparent companies on the Russell 1000 Index.
PR Week notes the list as one of America's three most important business rankings.
For the second consecutive year, Entergy appeared in the top five in the area of philanthropy and community support.
#1 Microsoft
#2 Goldman Sachs
#3 Hasbro
#4 IBM
#5 Entergy
Learn more about Entergy's sustainable actions in the 2016 Integrated Report.
---