Insights > Entergy New Orleans CEO Talks Education, UNCF Partnership
Entergy New Orleans CEO Talks Education, UNCF Partnership
08/26/2019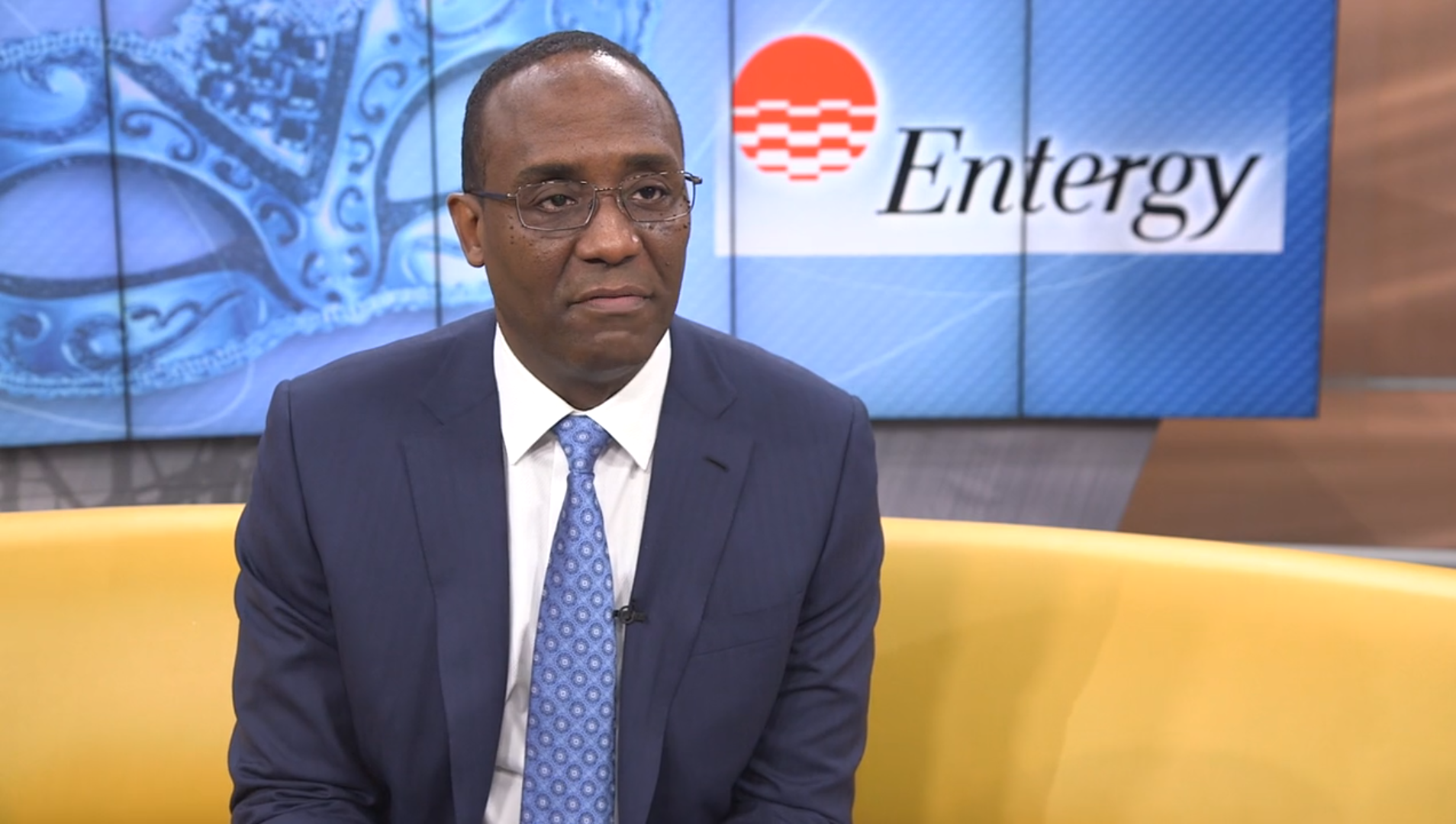 David Ellis, president and CEO of Entergy New Orleans, discussed Entergy's partnership with the United Negro College Fund for a segment highlighted this spring at the annual UNCF Mayor's Masked Ball—a signature fundraising gala honoring local supporters. 
Ellis spoke on Entergy's investment in education over the past 20 years and his personal successes directly related to the support of Historically Black College Universities. 
Outside of providing electricity to 2.9 million utility customers across a four-state territory, what does it mean to power life?
Entergy's vision, "We Power Life," means much more than just keeping the lights on and natural gas flowing. It also means strategically investing in vital programs and initiatives to help ensure the communities we serve are vibrant, growing and healthy.
With so many causes and social issues in need of corporate support, why chose education as a forefront of Entergy's philanthropic focus?
Education has been at the heart of Entergy's charitable giving for nearly 20 years. Frankly speaking, education gives people choices—choices that determine our personal success, and in the long run, the success of our society. And the mission of UNCF is critical to ensuring that every student has access to the resources and opportunities they need to achieve their full potential–regardless of race, gender, sexual orientation or socioeconomic status.
This alignment between the UNCF and Entergy's core values is one of the main reasons our partnership has endured.
With the corporate offices in New Orleans, and Louisiana positioned as the largest service territory, what positive, financial impact on education has Entergy had throughout the state?
Entergy's shareholders have contributed almost $30 million to support education in Louisiana since 2006, including UNCF, Dillard, Xavier and other HBCUs in the state.
In 2018, Entergy's shareholders and its charitable foundation announced a $2 million commitment to Southern University. The grant supports classroom and lab infrastructure improvements, as well as curriculum and faculty professional development for the university's engineering program.
How does Entergy leverage its philanthropic support into sustainable, educational value for its stakeholders?
It's not all about charitable giving; it's about working side-by-side with our community partners, our neighbors, our employees, and our teachers to ensure that every child, every young person has the same access to knowledge and opportunities—opportunities that break the cycle of poverty and prejudice.
One great example is the partnership employees in our finance and accounting departments have with the International High School of New Orleans. On Tuesday afternoons during the school year, students make their way to our corporate office on Loyola Avenue, grab a snack and sit down for one-on-one ACT tutoring sessions with their personal Entergy tutor. Our employees are investing their time and talents to help these juniors and seniors improve their test scores, get into college and qualify for TOPS or other scholarships. At the end of the school year, participating students are eligible to receive stipends and scholarships from Entergy—based on their final ACT test results. This is how we power life, by making a difference, one student at a time.
How do you recognize and relate the success HBCUs—through support from UNCF—have had on Louisiana students back to Entergy?
We are proud to say that many of Entergy's 13,000 plus employees and top leaders are graduates of HBCUs. We owe our success as a company to these graduates and to the institutions that have nurtured them into leaders.
Our contributions to HBCUs are an investment not only for the future of our communities, but it directly relates back to our ability to recruit and retain the diverse workforce we need to grow our business.
If you could summarize Entergy's overall charitable giving into one sentence, would what that sentence read?
At the end of the day, we view giving back to the community as an investment, not only because it's inextricably linked to the success of our business, but simply because it's the right thing to do.
Speaking as a husband, father, mentor and leader, how does Entergy's support of education, specifically HBCUs, affect your daily life—decision making, whether professional or personal?
As a father of nine, Entergy's commitment to and support of education is especially important to my family. My wife and I have three new college graduates, one of which graduated in 2019 from an HBCU and we couldn't be prouder. I've been an HBCU guest lecturer and I've enjoyed it immensely. The students are creative and engaging and absolutely thrilled to connect with business professionals. Finally, Entergy has employed valuable HBCU graduates as professionals in our legal, accounting, operations and regulatory affairs departments. Without their valuable contributions, we would not be the company we are today.
For more information on Entergy Corporation's commitment to education, click here.
---