Insights > Entergy New Orleans' Solar Plant Tours Provide Inside Look at Emerging Technology
Entergy New Orleans' Solar Plant Tours Provide Inside Look at Emerging Technology
12/07/2017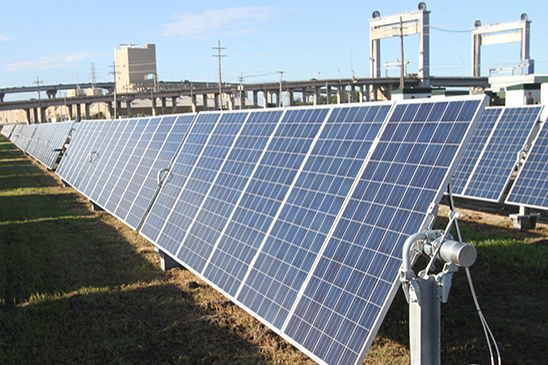 Entergy New Orleans' solar power plant is generating more than renewable energy for customers — it's also generating lots of public interest. Since going online in June 2016, the plant has hosted nearly 1,000 visitors, including student groups, energy industry officials and Entergy employees.
"We've been pleasantly surprised by the level of interest in our new plant," said Ross Thevenot, an analyst in Entergy New Orleans' resource planning and market operations group who frequently leads the tours. "The fact that it pairs solar energy with battery storage makes it a forward-looking project — there aren't many plants like ours in the country. The tours are a great way to explain how solar power works and show that Entergy is on the forefront of advancing renewable energy."
Entergy New Orleans' 1-megawatt pilot project is located on a company-owned 14-acre site off Chef Menteur Highway and consists of more than 4,200 solar panels and associated equipment. It's the only utility-scale solar installation in the Entergy system to integrate state-of-the-art battery-storage technology, as well as one of only a few in the country. The plant generates enough electricity to power approximately 160 homes and feeds electricity directly to the distribution grid.
The project will allow Entergy to study the feasibility of utility-scale solar in New Orleans and the extent to which battery storage can help compensate for the intermittency of sunlight. During tours, visitors can get a close-up look at the solar panels and a large energy-storage system that allows the plant to store and deliver solar energy to the electricity grid when customers need it — not only when the sun is shining.
It's the up-close aspect of solar plant tours that sets them apart from conventional power plant tours, Thevenot noted. Visitors aren't required to wear hard hats and other protective gear, and they don't have to keep a large distance from power-generating equipment.
"Unlike most of our other plants, almost all areas of the solar project are accessible," Thevenot said. "People can walk closer to the panels and the battery system than they normally would be allowed. Even though you're standing near something that's generating electricity, it's not making noise or producing any emissions.
"And because it's a new technology, people ask a lot of questions," he added. "That makes the tours more of a conversational experience."
High-school students enrolled in Xavier University's LEAP/Unite Summer Scholars Program asked plenty of questions during their plant tour in June, said Lizzie Jackson, Xavier's program manager for the Louisiana Engineering Advancement Program. The initiative is designed to build student interest in engineering careers.
"The students weren't aware of the solar plant before the tour, and they were very inquisitive," Jackson said. "They asked questions such as: What are solar panels made of? How do solar panels generate electricity? What's the purpose of solar power? The tour increased their knowledge and understanding about solar technology, and now they're better informed."
Visitors also can get a close-up view of the battery system, which is housed in a secure shipping container with racks lining each side and a walkway down the middle. "People love going inside the battery house," Thevenot said. "It resembles a server room. It's air conditioned and safe to be inside."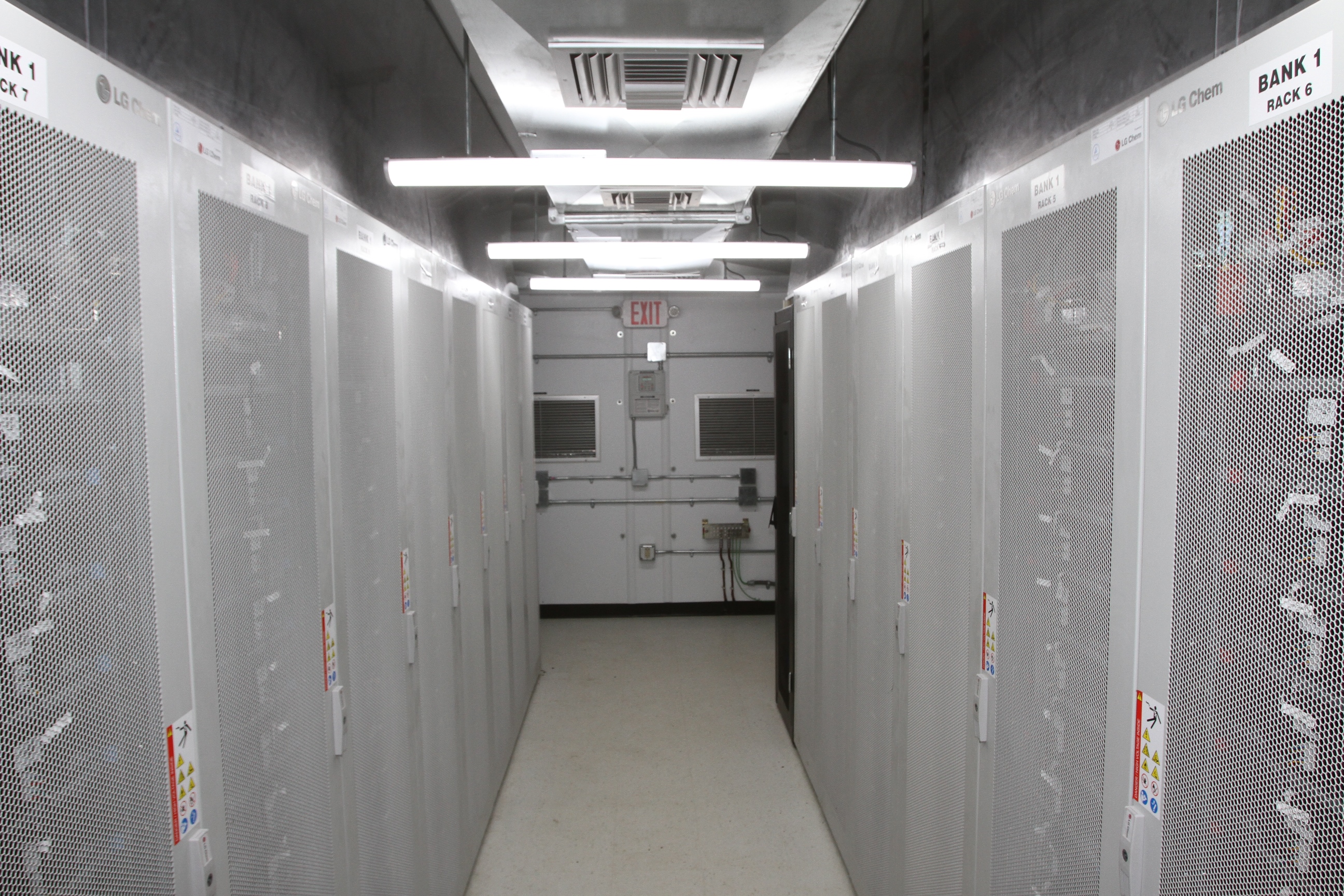 Recent tour groups have included environmental engineering students from Louisiana State University and members of the National Association of State Energy Officials, the Society of Utility and Regulatory Financial Analysts, the American Public Works Association and EEI's Business Diversity Conference.
Shortly after the plant became operational, Entergy added solar plant tours to its new-employee orientation program, which brings around 100 new employees to the site each month. The tours are now a program favorite, said Michael Wright, Entergy's manager of human resources training. 
"I think it's so popular because it offers a glimpse into just one area of our future as a company," Wright said. "It also reaffirms Entergy's commitment to the community and the environment by exploring innovative ways to supply renewable, sustainable energy to our customers. New employees leave the tour and the orientation excited about the future."
---