Insights > Entergy offers cost-effective shore power solutions (WorkBoat Magazine)
Entergy offers cost-effective shore power solutions (WorkBoat Magazine)
10/14/2021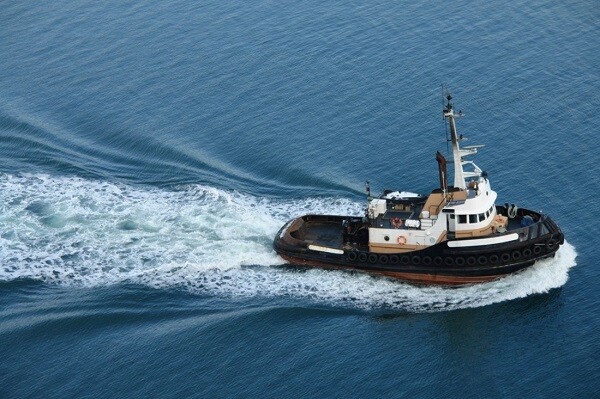 Shore power is the electrification of marine vessels at port to help more customers access clean electricity in a cost-effective manner. By relying on Entergy's electricity grid to power vessels, our customers can reduce fuel use of vessels in port with cleaner, inexpensive Entergy electricity.
Within Entergy's service territory of Louisiana, Texas, Mississippi and Arkansas, customers have access to competitive electric rates, allowing for more cost-effective electricity than onboard self-generation. Vessel operators can expect to save 30%-60% in fuel expenses while using Entergy's electric grid to power their vessels.  
Fuel and maintenance savings allow Entergy's marine customers to use Shore Power to achieve emissions reduction objectives while reducing operating costs. Additionally, your vessel crews will appreciate less noise and vibration while in port.
Richie Biedenharn, who manages the Shore Power projects for Entergy states, "We've found that many vessel operators don't realize just how cost-effective Shore Power can be with our competitive electric rates. This isn't just a solution for ocean going vessels and offshore workboats, but the inland marine industry as well."
Shore Power is a perfect match for the rise of diesel-electric and battery-electric drivetrains in the workboat industry. These higher technological systems are relatively easy to integrate shipside, while battery-electric boats can achieve even larger emissions and fuel savings when equipped with Shore Power battery charging capability.
Entergy is ready to assist your business with exploring Shore Power solutions for your fleet. Whether you are looking to reduce your carbon footprint, save on fuel expenses or future proof your fleet; we have experts ready to guide you through the entire process. Contact Entergy today to plug in to the benefits.
Learn more about Entergy's Shore Power solutions at entergyshorepower.com or email us directly at shorepower@entergy.com.
Looking for more than Shore Power? Entergy offers other programs for implementing electric technologies at ports including cash incentives for electric cranes, material handling equipment, forklifts, truck refrigeration units and other electric marine and port equipment.
Additional electrification programs can be found at entergyetech.com.
Entergy Corporation is an integrated energy company engaged in electric power production, transmission and retail distribution operations. Entergy delivers electricity to 3 million utility customers in Arkansas, Louisiana, Mississippi and Texas. Entergy owns and operates one of the cleanest large-scale U.S. power generating fleets with approximately 30,000 megawatts of electric generating capacity, including 7,000 megawatts of nuclear power. Headquartered in New Orleans, Louisiana, Entergy has annual revenues of $10 billion and approximately 12,500 employees. 
Article originally published in the Nov. 1, 2021, edition of WorkBoat Magazine.
---