Insights > Entergy piloting installation of concrete poles
Entergy piloting installation of concrete poles
05/01/2023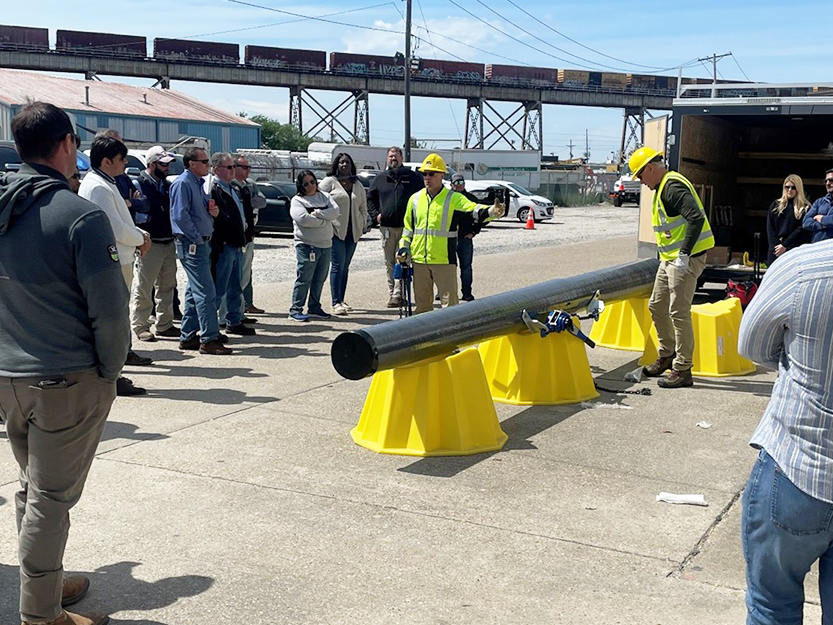 To make sure Entergy Louisiana is able to provide reliable power into the future, crews recently gathered in Jefferson Parish to undergo training and test the installation of concrete and composite utility poles. These materials are alternatives to wood poles that are in high demand across the country as utility companies ramp up grid hardening efforts.
The company has successfully completed concrete pole pilot projects in Mississippi and various parts of Louisiana, where soil conditions support doing so. For example, crews recently installed concrete poles on a distribution line along Pecue Lane in Baton Rouge, not far from Entergy's Louisiana storm command center.
Crews will also be piloting the installation of concrete poles in May as part of a months-long construction project in Parks, Louisiana. More than 20% of the 260 poles being installed on a new distribution line that will be built to provide reliable power to a sugar mill in the area will be concrete.
It's all about serving our customers
Our communities are no strangers to extreme weather. From record heat waves, hurricanes and even ice storms, over one million customers across our state depend on us every day to power their lives. That's why we've been focused on building a more resilient system.  
"Designing a grid that is even more sustainable to extreme weather and safe is always our top priority," said Steven Benyard, vice president of reliability in Louisiana. "I am so proud of our teams for their consistent effort to collaborate and develop the best solutions to serve our customers, including the recent pilots involving the installation of concrete poles"
---