Insights > Entergy Powers Dave & Buster's Opening in New Orleans
Entergy Powers Dave & Buster's Opening in New Orleans
06/13/2017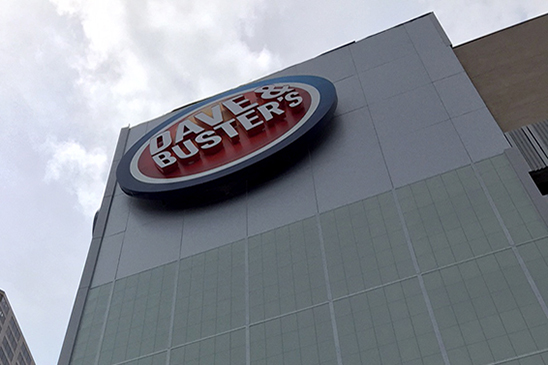 Construction activity transitioned to retail action in May when Dave & Buster's restaurant opened in the new six-story building at Poydras Street and Loyola Avenue in the heart of New Orleans' Central Business District. Like many new businesses popping up across the city, it relied on Entergy New Orleans to complete a key step of the project — installing the electrical facilities — to support the 2017 opening. And as usual, the company came through for its customer. 
Entergy New Orleans' design and construction departments worked through December 2016 to ensure that the electrical vault to power Dave & Buster's was installed by year's end so the restaurant could stay on its timeline. Staffing posed a challenge, with multiple large-scale projects occurring simultaneously in and around the city's busy holiday season. 
"We had to move people from one project to another to keep all of our jobs going," said Glenn Nicholas, Entergy New Orleans' line supervisor in the CBD. "Many customers wanted their projects finished by Dec. 31, so we were working on some tight deadlines. Our employees really went above and beyond the call of duty to close out all of our projects safely and successfully and to meet our customers' expectations."
Dave & Buster's is one of many new eateries in the city, where retail growth remains strong and more business openings are on the horizon.
"Twelve years ago, it was hard to imagine that downtown New Orleans could come back so vibrantly from the devastation of Hurricane Katrina," said Marcus Brown, executive vice president and general counsel at Entergy. "But thanks to investments by companies like Dave & Buster's, as well as others who recognize the tremendous potential here, the city is booming."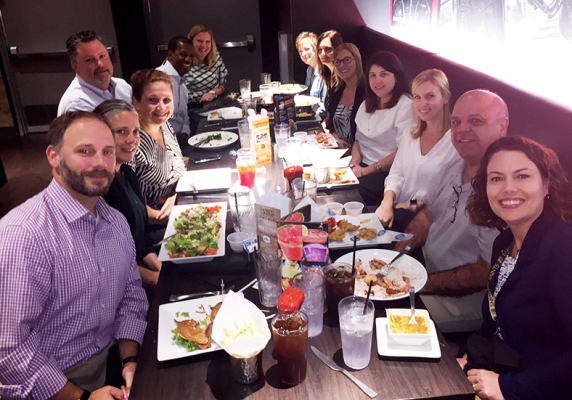 Members of Entergy's corporate communications group are joined by Executive Vice President and General Counsel Marcus Brown as they support the new Dave & Buster's restaurant in New Orleans.   
In addition to a bustling CBD, the city's long-range vision is coming together for an entertainment corridor with the Mercedes-Benz Superdome and Smoothie King Center as a central hub of activity, said Steve Molnar, Entergy New Orleans' business and economic development project manager.
"From an economic development standpoint, all of this activity helps market the community and shows that great things are going on here," Molnar continued. "The new Dave & Buster's is another nice win for the city as we see downtown becoming not only a place to work but also to live."
And Entergy employees who work nearby agree.
"I think it's great that this national restaurant chain has opened just down the street from the office," said Emily Parenteau, Entergy's director of corporate and executive communication. "It adds yet another great option for everyone who works in the CBD and also will be a big draw for sports fans and tourists alike."
---