Insights > Entergy Powers Posse Scholar with Career in Transmission
Entergy Powers Posse Scholar with Career in Transmission
08/28/2019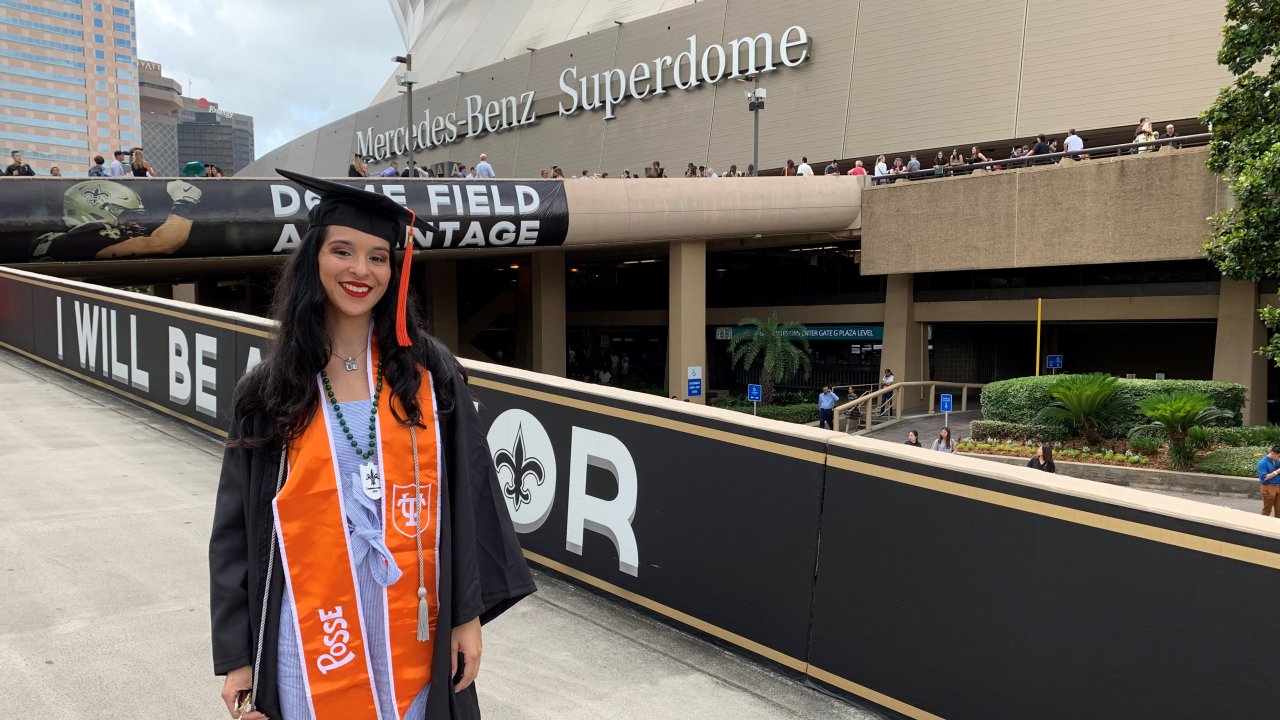 Entergy's vision, "We Power Life," means much more than just keeping the lights on and the power safely flowing. It also means contributing to the quality of life in our communities by recruiting and retaining a diverse workforce in Arkansas, Louisiana, Mississippi and Texas. Every year, the company powers college interns during summer and winter breaks to provide professional experience in their major and prepare them for potential careers.
Elise Moore is a Posse New Orleans scholar—an organization that provides tools and resources for outstanding, diverse young leaders to attend top colleges and universities—who recently joined the company as a full-time employee in substation design. She was offered the position after interning with the company in 2018. She graduated from Tulane University in May.
"Posse helped me develop as a leader and gave me the support needed to excel as a minority student, while the engineering program prepared me to navigate through a traditionally male driven career," said Moore. "I recognized that getting a job right outside of college could be difficult, so I wanted to learn as much as I could while interning. I am grateful for this opportunity."
She looks forward to learning the utility business and helping build relationships between Entergy and the community.
"Elise's attitude as an intern, drive for results and questioning attitude showed us she had the determination and work ethic to be a great team member," said Rachel Mogilka, manager, substation design. "Since coming on board full time, she has volunteered for multiple growth opportunities that will help the entire team. We are excited that she is with us."
Entergy is committed to creating a brighter future for all communities by investing in education and building a culture of belonging for employees. The company was POSSE's first local corporate partner. Entergy's support has been integral in helping Posse New Orleans secure more than $42.6 million in full-tuition, four-year scholarships for more than 180 students to attend Tulane, Notre Dame, Bard College, Case Western Reserve, Illinois Wesleyan, Grinnell University and Villanova.
"Expanding access to education is one of the most important ways we power life and positively impact students' and young adults' futures," said Patty Riddlebarger, Entergy's vice president of corporate social responsibility. "Posse New Orleans not only makes it possible for scholars to graduate from the nation's top universities, but it also equips them with the skills and resources they need to become leaders in the workforce and the community."
Learn more about Entergy's involvement in the communities we serve by visiting entergy.com/community.
---