Insights > Entergy Provides Laptops to Students in Need
Entergy Provides Laptops to Students in Need
07/29/2021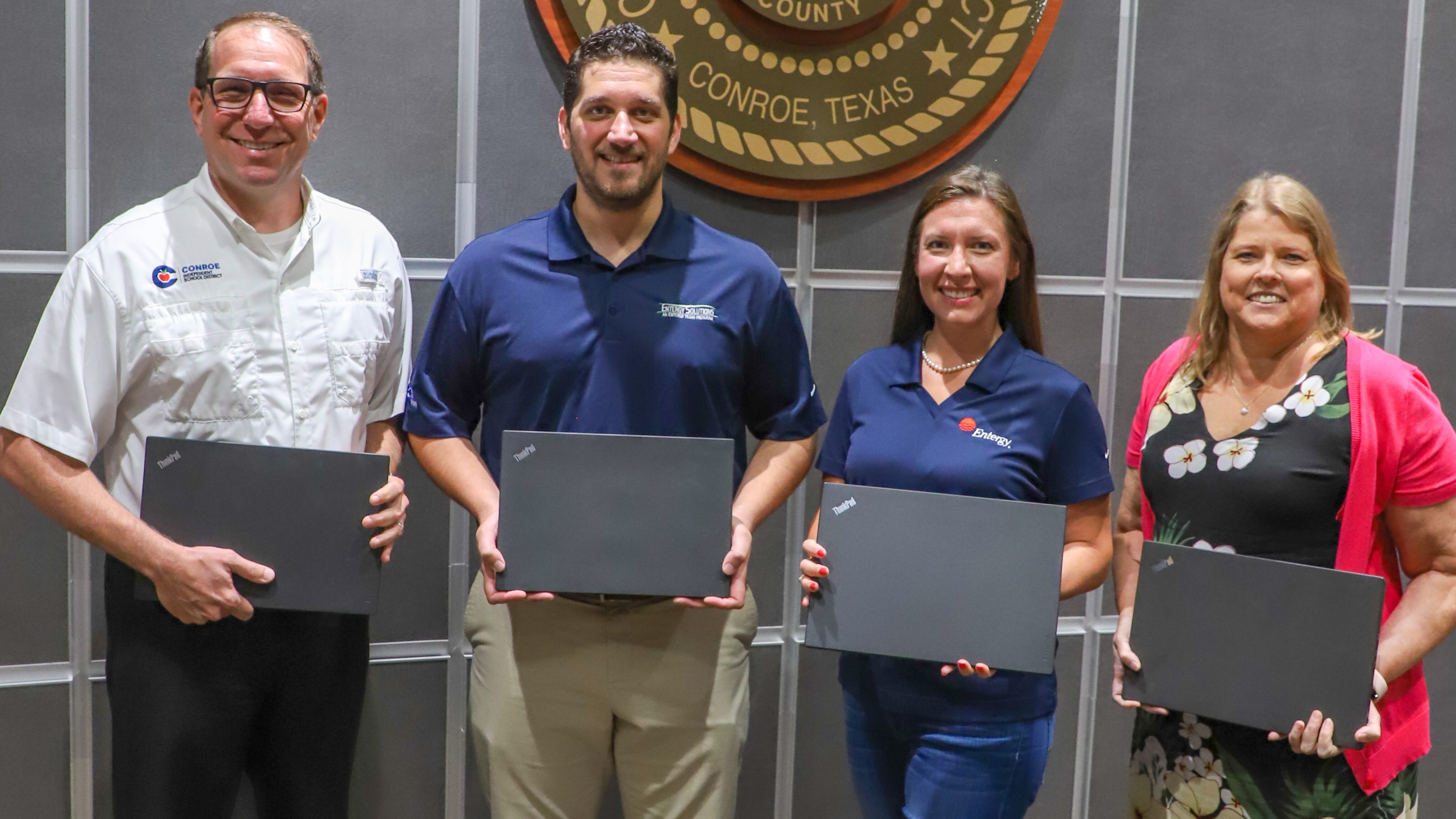 Entergy has donated more than 460 refurbished laptops this summer to school districts in our service territory so students have the technology they need when they return to school this fall. 
The donated Lenovo ThinkPad laptops are valued at approximately $250 each – a total value of nearly $117,000. The devices were divided among school districts in low-income areas:
Texas – Port Arthur and Conroe independent school districts
Mississippi – Coahoma County School District
Louisiana – St. John the Baptist and Tangipahoa parish school systems
Arkansas – Lee County School District
In addition, the Orleans Parish School Board earlier received a cash donation from Entergy to purchase Chromebooks and mobile hotspots for students in need. 
These donations are part of Entergy's efforts to address racial equity across its service area by addressing the digital divide – the gap between those with sufficient knowledge of and access to technology and those without. 
The Take on Race initiative was created by Procter and Gamble. Entergy is one of several Fortune 500 companies participating in the effort, which aims to place 1 million connected devices into the hands of minority students.  
Security of our data and the grid is of paramount importance to Entergy, so company computers are replaced after five years, even though most can last up to eight or more years. 
"The refurbished devices we donate still have significant value. With improved educational opportunities a key focus of our corporate philanthropic efforts, we wanted to get these laptops into the hands of students who could benefit from them the most," said Patty Riddlebarger, Entergy's vice president of corporate social responsibility.
How it worked
Entergy IT employees identified laptop computers that were candidates for redeployment. A vendor refurbished the devices, removing all proprietary and licensed software owned by Entergy. IT employees from Entergy then volunteered time to re-install the Microsoft's Windows operating system on each device and pack the laptops for shipping to the identified school districts. The school districts will load their own curriculum and software on the devices before distributing to students.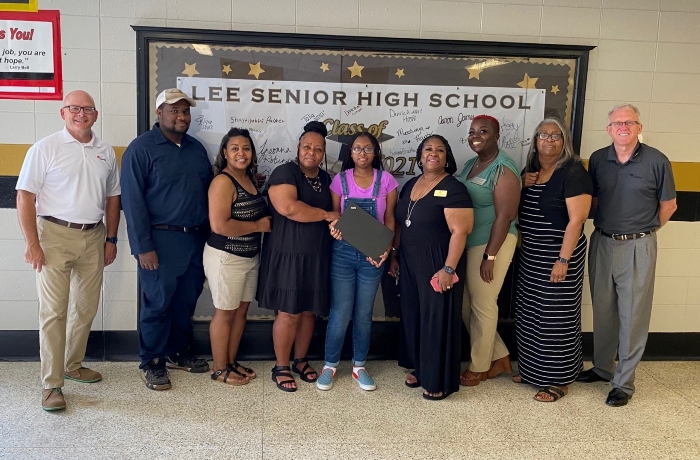 Entergy Public Affairs Director John Bethel (far left) and Region Customer Service Manager Jim Garland (far right) at Lee High School. 
About Entergy's Corporate Social Responsibility
For more than 100 years, Entergy has powered life in our communities through strategic philanthropy, volunteerism and advocacy. Entergy's corporate social responsibility initiatives help create and sustain thriving communities, position the company for sustainable growth and are aligned with the United Nations Sustainable Development Goals. Our top CSR priorities are education/workforce development, poverty solutions/social services and environmental programs. Entergy annually contributes $16-$18 million in shareholder-funded grants to approximately 2,000 nonprofit organizations in the communities where we operate. In addition, our employees volunteer approximately 100,000 hours annually in our communities valued at more than $3 million.
---