Insights > Entergy receives EEI Emergency Response Award for mutual assistance work after Hurricane Ian
Entergy receives EEI Emergency Response Award for mutual assistance work after Hurricane Ian
01/12/2023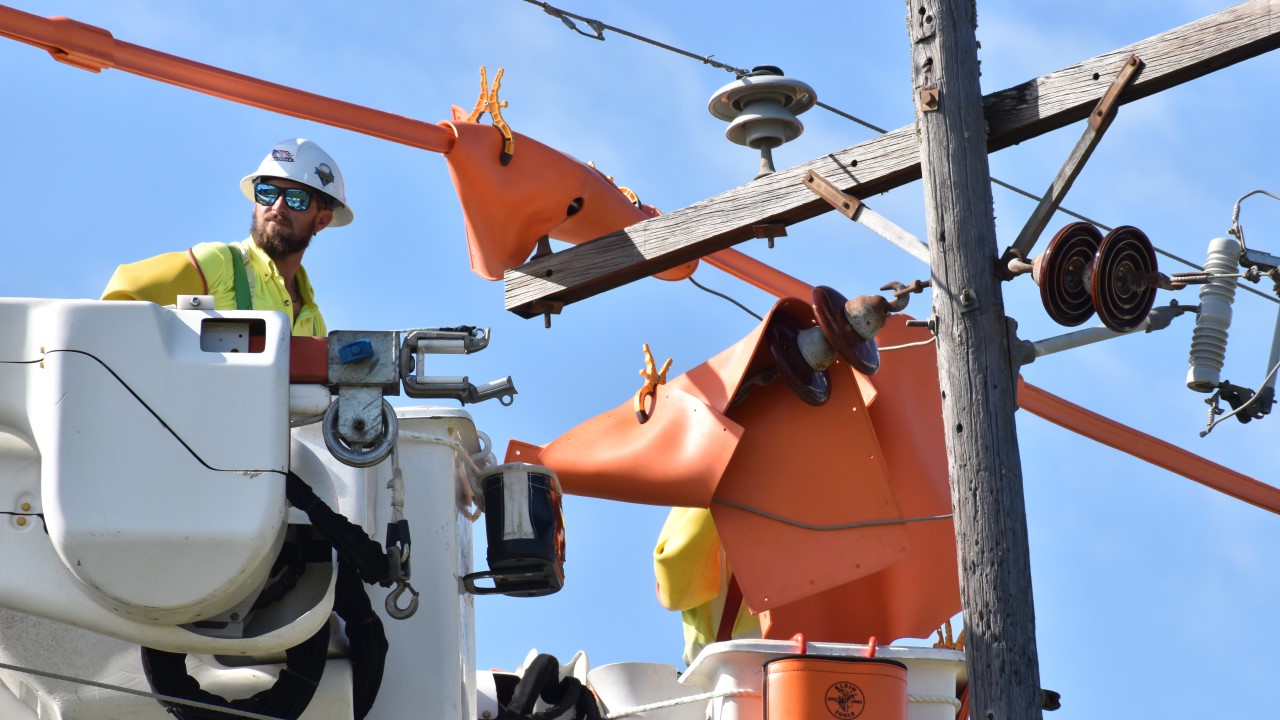 The Edison Electric Institute has awarded Entergy with its Emergency Assistance Award for sending crews to assist in restoration efforts following Hurricane Ian, which made landfall Sept. 28, 2022, as a Category 4 storm along the western coastline of Florida. Ian proved to be one of the strongest storms to hit Florida since 1935 before moving into other U.S. states causing a tremendous trail of damage.
"We are honored to be recognized by EEI for our efforts in offering mutual assistance to other utilities following Hurricane Ian," said Willie Wilson, Entergy's vice president of storm operations. "Our customers have often been the recipients of generous support from other companies following hurricanes and severe weather. We're steadfast in returning the favor and assisting in safely working alongside others in our industry who are hit by devastating storms."
In the aftermath of Hurricane Ian, more than 825 of our contractors traveled to help restore power to customers of two Florida-based utilities – Florida Power & Light and Tampa Electric – and Georgia Power in Atlanta. Spending up to 15 days working in late-summer conditions of high heat and humidity amid wind-blown debris, often in unfamiliar territory, these men and women from Louisiana, Mississippi, Arkansas and Texas safely worked to restore power to thousands of customers affected by Ian's path of destruction. In total, these crews worked more than 160,000 hours in Florida and Georgia before returning to their respective homes.
"Throughout the past six months, electric companies faced devastating hurricanes, unprecedented heat waves, and many other extreme weather events that impacted the customers and communities we serve," said EEI President Tom Kuhn. "Mutual assistance is a hallmark of our industry, and I applaud Entergy's sustained commitment to aiding neighboring electric companies in times of need. Entergy and its storm response team undoubtedly are deserving of this national recognition, and I am honored to present them with this well-deserved award."
Presented to EEI member companies, the Emergency Response Awards recognize recovery and assistance efforts of electric companies following service disruptions caused by extreme weather or other natural events. The winners were chosen by a panel of judges following an international nomination process, and the award was presented Wednesday, Jan. 11, during EEI's January Board and CEO meeting.
Including this honor, Entergy has received 44 EEI awards over 25 years for our restoration and mutual assistance work in areas outside our four-state service area. The recognition echoes the commitment our teams have in helping to restore and maintain power when disasters strike, especially since our communities have in the past been similarly helped by visiting crews as well.
---