Insights > Entergy recognized for advancing ESG across its supply chain teams
Entergy recognized for advancing ESG across its supply chain teams
10/26/2022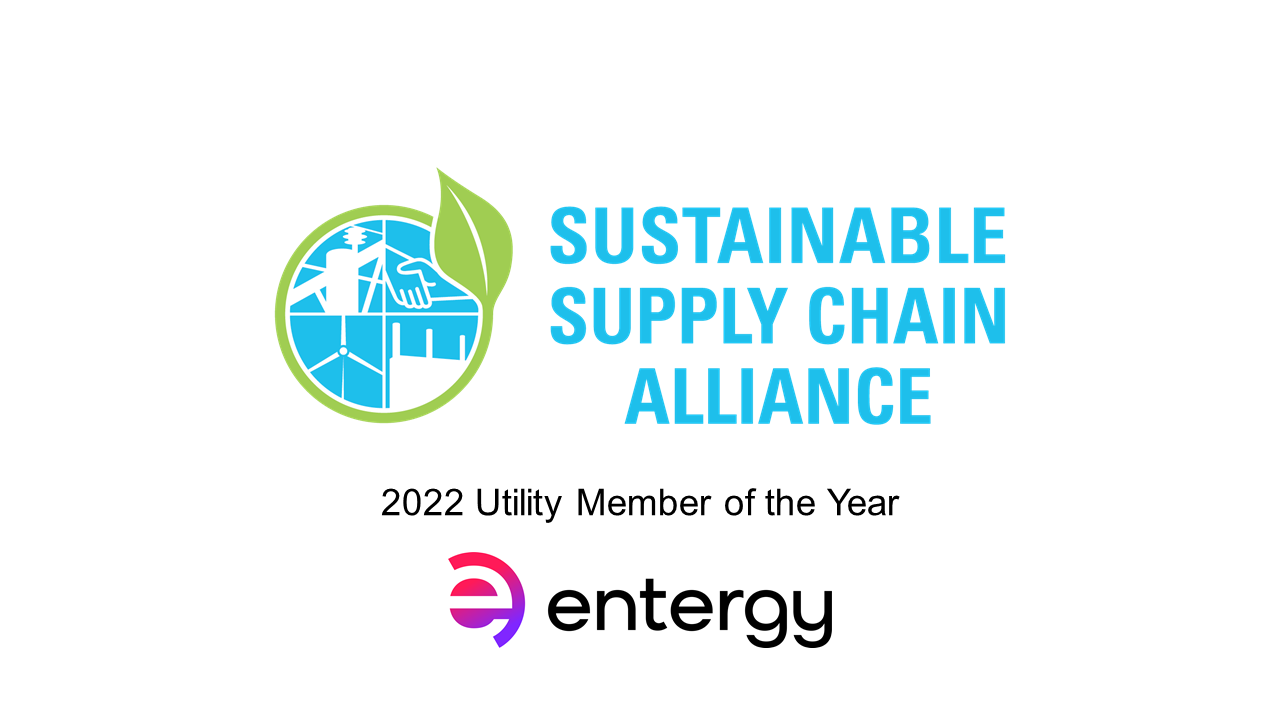 Entergy has been recognized as the 2022 utility member of the year by the Sustainable Supply Chain Alliance. The recognition honors Entergy's leadership in transforming its supply chain organization to help current and future generations address and mitigate science-based climate change.
To be considered for the award, Entergy submitted a case study that demonstrated "especially strong leadership" among utilities in elevating environmental, social and governance, or ESG, performance as part of its supply chain management strategy.
Entergy's supply chain organization manages an investment recovery program that aims to obtain the best return for assets that the company no longer needs. Instead of disposing of retired assets in landfills, the program facilitates recycling and repurposing of those assets and components, selling surplus assets, and assessing market conditions and trends to ensure Entergy receives the maximum value in investment recovery sales. This ultimately benefits our customers.
Entergy has achieved strong results for investment recovery and print paper reduction.
"We're increasing our emphasis on encouraging suppliers to complete our annual sustainability assessment – and establishing metrics and targets for year-over-year improvement in this space," said Mike Atwater, manager, supply chain sustainability. "We've also adjusted sourcing and procurement policies to align with our ESG performance. And we're joining networks to support and develop supplier ESG education and best-practice programs in the utility industry."
Similar to fostering a culture of safety, "the intent is to make ESG a daily standard way of working for us across almost everything we do, in alignment with our corporate commitments and objectives," said Atwater.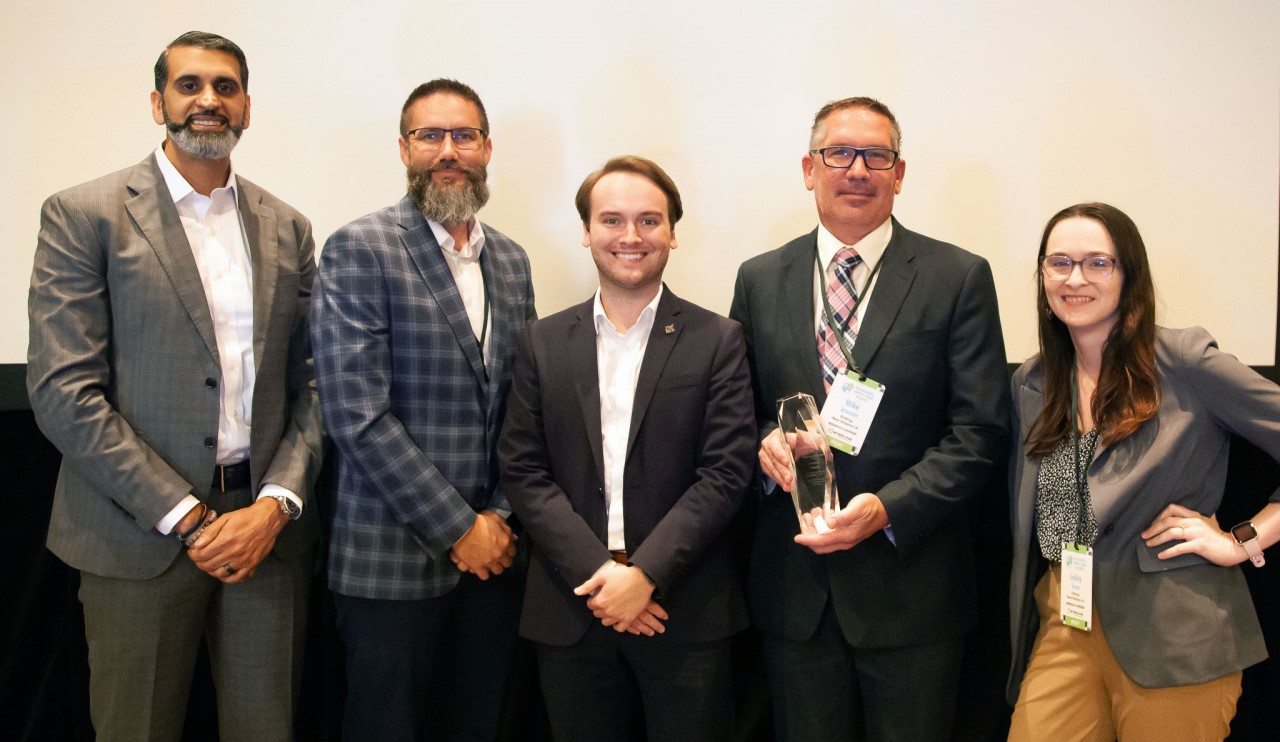 The SSCA award recently was presented to Entergy. Pictured above at the awards ceremony are, from left, Pardeep Gill, vice president of the SSCA executive committee and, from Entergy, Jason Rees, director, supply chain commercial operations; Kaleb Stargel, project lead, supplier diversity and sustainability; Mike Atwater; and Lesley Lucas, senior sustainability analyst, sustainability and environmental policy.
SSCA is composed of 28 electric utility members across North America and includes over 60 supplier affiliate members. Its combined electric utility supplier spend is more than $120 billion. The members of SSCA contribute the equivalent of 35 million tons of carbon dioxide into the atmosphere through their operations. Collectively, the members annually divert over one billion pounds of material from landfill. All are working together across utilities and suppliers to reach climate and net-zero goals in the next few years. See the 2022 SSCA State of the Industry Report to learn more.
---