Insights > Entergy Recognized for Powering Life with Sustainable Business Practices, Strategies
Entergy Recognized for Powering Life with Sustainable Business Practices, Strategies
09/21/2017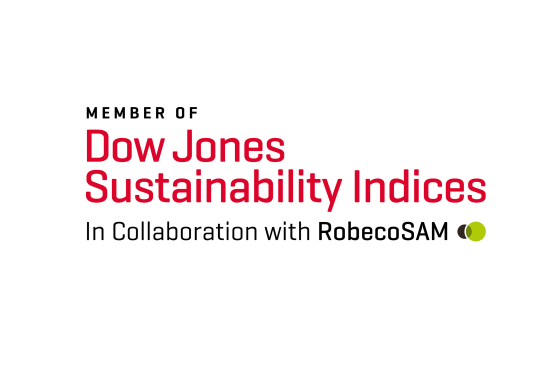 Dow Jones Sustainability Index recognizes company's effective economic, environmental and social goals and accomplishments.
A key message I always drive home when speaking to customers, owners, employees and communities about Entergy's core mission is that creating sustainable value for our stakeholders is a commitment we adhere to and work towards every day of the year.
That commitment has led Entergy to be named to the 2017 Dow Jones Sustainability North America Index for the 16th consecutive year, by S&P Dow Jones Indices and RobecoSAM, an investment specialist focused exclusively on sustainability investing. It's an honor to be included in this highly regarded list, which signals to Entergy's key stakeholders that our company is operating responsibly, planning for the future, providing excellent service to our customers and building and maintaining a thriving workforce.
The Dow Jones Sustainability North America Index highlights the performance of the top 20 percent of the 600 largest Canadian and United States companies in the S&P Global Broad Market Index who lead the field in terms of sustainability. Only companies that excel in developing and implementing long-term economic, environmental and social strategies and actions are included in the index.
Perfect scores for Entergy were in the areas of labor practice indicators, climate strategy, biodiversity and water-related risks. The hard work and dedication of our employees as they continually seek ways to add value to our services are the key to Entergy's long history of outstanding performance in these and other areas.
The recognition reinforces our vision, We Power Life, as we take the right steps to ensure a bright future for all our stakeholders.
If you'd like to learn more about DJSI, visit here.
---