Insights > Entergy's nuclear fleet essential to meeting carbon-free commitments
Entergy's nuclear fleet essential to meeting carbon-free commitments
10/16/2023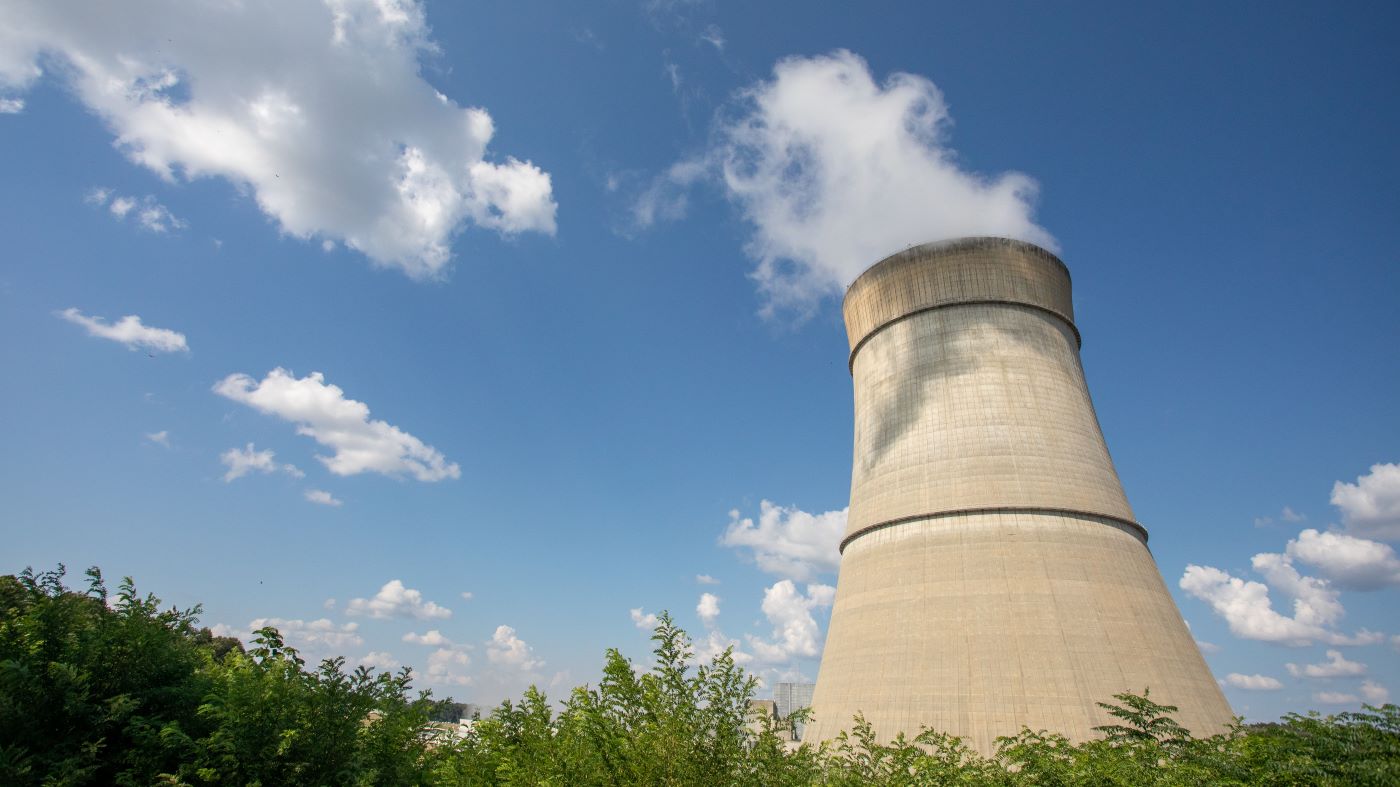 Entergy is proud to celebrate Nuclear Science Week. Nuclear Science Week is an international, broadly observed week-long celebration to focus local, regional and international interests on all aspects of nuclear science. Nuclear Science Week is celebrated on the third week of October each year.
Entergy Nuclear owns and operates a national fleet of five reactors in four locations, safely generating enough clean, carbon-free electricity to power more than 2.6 million homes. With approximately 4,000 nuclear professionals in multiple states, Entergy is more than just a fleet of nuclear power plants. We are a company dedicated to improving the lives of our customers, our communities and the environment in which we live and work.
By harnessing 100% clean nuclear energy, we can help solve the challenge of climate change, and meet the growing demands of our nation's energy needs.
Entergy is committed to achieving net-zero carbon emissions by 2050. Our clean, carbon-free nuclear fleet is a major part of meeting that goal. 
Nuclear is clean.
It protects our air quality by generating electricity without harmful pollutants like carbon dioxide, nitrogen oxide, sulfur dioxide, particulate matter or mercury. 
Our fleet of nuclear plants prevent the emission of nearly 23 million metric tons of carbon dioxide yearly, which is approximately the amount released by five million vehicles each year. 
Nuclear is reliable. 
Nuclear plants are an efficient source of electricity, operating around the clock at a 92% capacity factor. 
Not to mention, nuclear plants are built to withstand the toughest of circumstances. Waterford 3 was back up and running, supplying power to devastated communities, a week after a direct hit from Hurricane Ida. 
Nuclear fuel is small but mighty. 
One uranium fuel pellet is about the same size as a pencil eraser. One pellet creates as much energy as one ton of coal, or 149 gallons of oil, or 17,000 cubic feet of natural gas. 
A typical nuclear power reactor generates enough electricity to power 755,000 homes without emitting any greenhouse gases. That's more than enough to power a city the size of Philadelphia.
Nuclear energy is critical to decarbonize the energy sector. 
Entergy is taking aggressive action to combat climate change and its impacts. We are committed to net-zero carbon dioxide emissions by 2050, and our nuclear portfolio is a major part of that equation. Learn more about that commitment here.
Learn more about our nuclear fleet here.
---