Insights > Entergy-sponsored Bike to Work event commemorates 140 miles of installed bikeways in New Orleans
Entergy-sponsored Bike to Work event commemorates 140 miles of installed bikeways in New Orleans
04/19/2023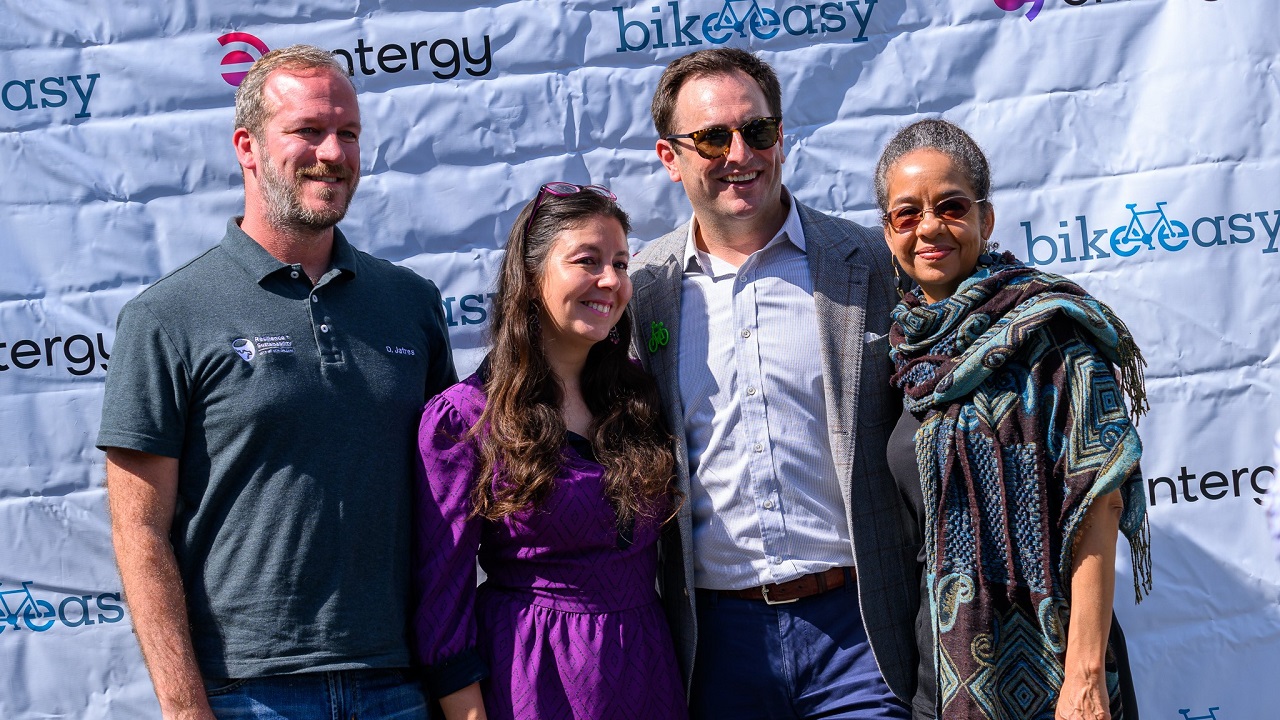 This week, Entergy joined our community partners Bike Easy and the City of New Orleans, in celebration of Bike to Work's annual event, sponsored by Entergy for the 12th year. Bike to Work is a month-long event that encourages healthy lifestyles, benefits the environment and boosts local tourism through a number of challenges and activities in April.
"We are thrilled to commemorate the 12th annual Bike to Work event," said Deanna Rodriguez, president and CEO of Entergy New Orleans. "Before Hurricane Katrina, New Orleans had approximately 11 miles of bicycle paths. Thanks to a partnership between Entergy, the City of New Orleans, Bike Easy and the Louisiana Public Health Institute, we are proudly celebrating the achievement of 140 miles of installed bikeways, encouraging our community to enjoy a safe ride to work."
This 140-mile accomplishment places New Orleans as one of the top 10 cities in the United States for cycling. For over a decade, Entergy has helped create and grow this event and is committed to finding ways to continue to make our community cleaner and greener. Biking is a simple way to conserve money and protect the environment.
At the press conference, Christine Jordan, part of Entergy's corporate social responsibility team, discussed the evolution of Bike to Work since its inception.
"Since 2012, this event has significantly grown each year and it's no coincidence that the number of commuters and bikeways grow together," said Jordan. "The more that people bike to work, the more the City feels the urgency to continue to build protected bikeways, which then encourages more people to bike to work."
Entergy's continued sponsorship of this event demonstrates the company's ongoing commitment to its customers, employees and the community where it is headquartered. Through this partnership with Bike Easy, the City of New Orleans and the Louisiana Public Health Institute New Orleans, Entergy is helping ensure more wheels are on the ground through the continued support for bicycle infrastructure throughout our community.
---