Insights > Entergy Supply Drive Supports Mothers with Daughters, Sons Serving in Military
Entergy Supply Drive Supports Mothers with Daughters, Sons Serving in Military
12/12/2018
Entergy employees throughout Mississippi participated in a supply drive in November to benefit an annual effort organized by Blue Star Mothers of America, Inc. The nonprofit organization provides support for mothers who have sons and daughters in active service in the U.S. Armed Forces.
Employee teams worked together to collect items to send to deployed troops for Christmas. Entergy's initiative raised more than $1,000 for BSMA in addition to an abundance of donated items. The group collected enough supplies to fill 125 boxes that were packaged and shipped by the BSMA Northeast Louisiana chapter based in Monroe, Louisiana.
Entergy collected an additional 44 boxes of supplies for a local Boy Scout chapter involved in a similar holiday supply drive for deployed troops.
Entergy's effort was led by members of the Veterans Employee Resource Group and Diversity and Inclusion Council. Several Entergy teams found creative ways to engage their coworkers and raise donations. For example, the Hinds Energy Facility held a jambalaya lunch to raise money for supplies.
"It was a great opportunity to become acquainted with Entergy colleagues who I wouldn't normally get to work with," said Entergy employee and VERG member Kim Pittman. "This project exhibited true teamwork with everyone agreeing to a common goal and exceeding expectations. We're already discussing plans for next year."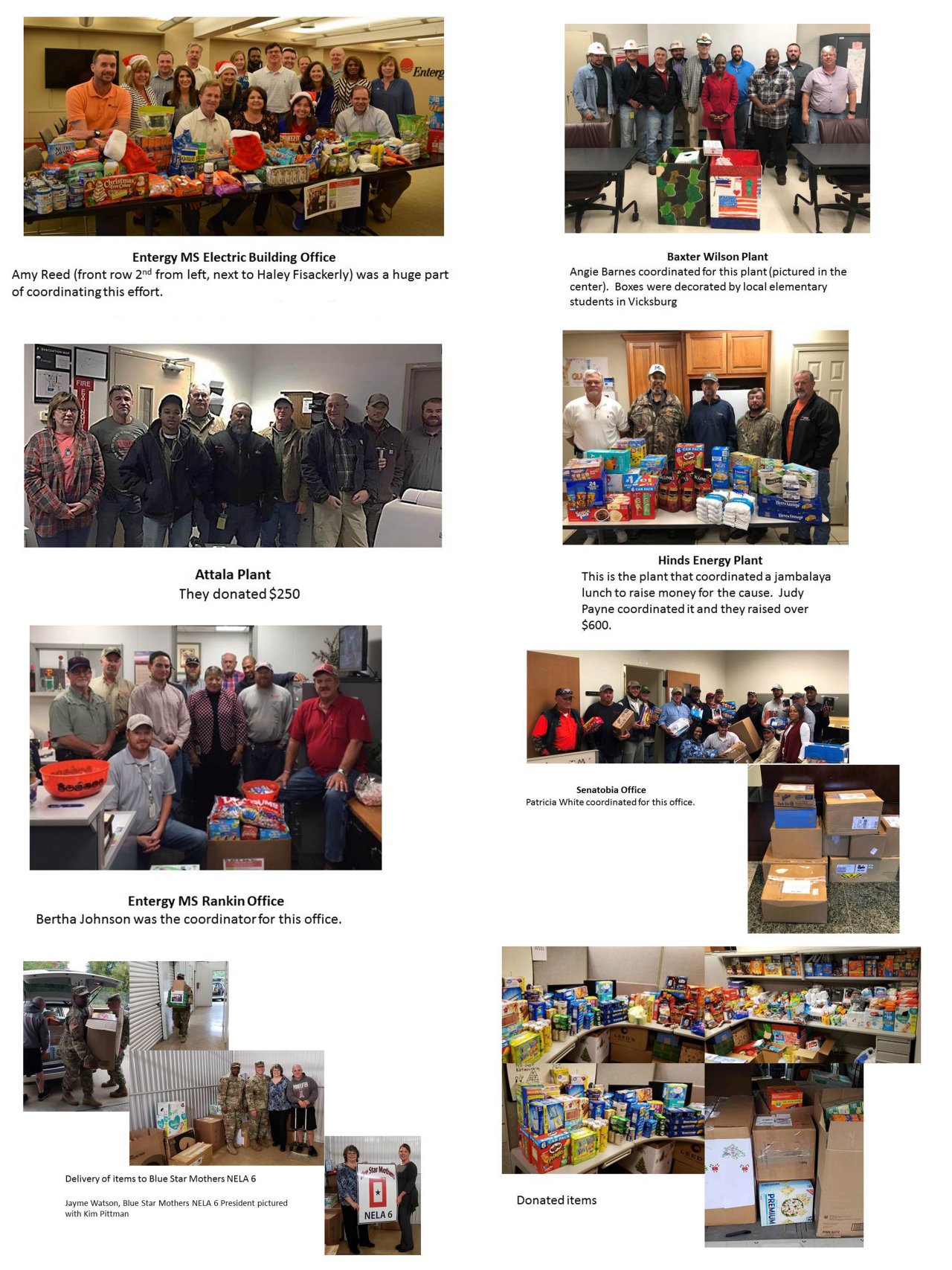 ---