Insights > Entergy Supports Women in STEM Initiative
Entergy Supports Women in STEM Initiative
02/06/2020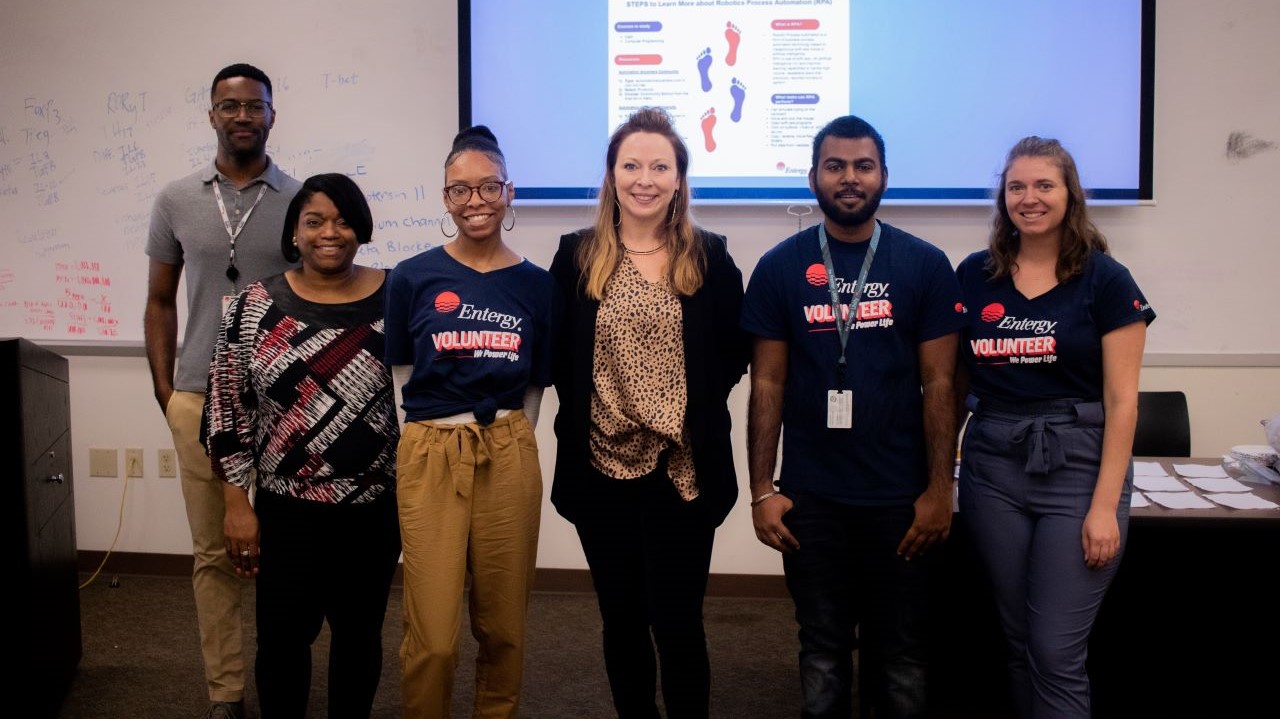 Although women make up nearly half the U.S. workforce, they hold only 28 percent of STEM jobs.

Why is this imbalance a problem? There are many reasons why we need more women in STEM, but the bottom line is this: more women working in STEM fields will lead to the positive changes and progress our world – and our company – needs to succeed.
​
To inspire the next generation of women in STEM, Entergy signed on as the premier sponsor for the American Heart Association of Greater New Orleans' STEM Goes Red initiative. The AHA created STEM Goes Red to encourage young women's interests in STEM careers.

"We're proud to partner with the American Heart Association on STEM Goes Red to engage young women to pursue what challenges them, makes them happy and contributes to the development of today's economy and tomorrow's future," said Patty Riddlebarger, vice president of corporate social responsibility. "Opportunities such as STEM Goes Red means more bright minds are pursuing complex solutions for today's energy, environmental, healthcare and engineering problems."
​
Entergy employees recently supported two of the initiative's annual events: 
STEM Goes Red Conference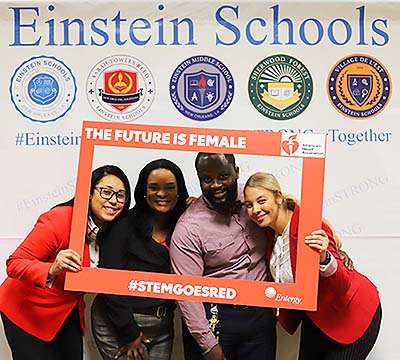 One hundred girls from Einstein Charter High School in New Orleans East attended the day-long conference at Xavier University Jan. 16. 
Julie Harbert, senior vice president of corporate business services, provided opening remarks at the event. Throughout the day, students were able to explore STEM outside the classroom, hear from leading innovators, and learn how to take charge of their health and well-being. 
The girls spent meaningful time with designated mentors, including 10 women in STEM from Entergy. Students also rotated through four breakout sessions, each one focused on a field of STEM. An Entergy team of STEM professionals hosted the technology breakout session on robotic process automation. 
Women in STEM Award
The AHA recognized 10 local female leaders with the Women in STEM Award for demonstrating exceptional commitment and making an impact across New Orleans in a STEM field. The recipients were honored at a Women in STEM reception Jan. 17 at Audubon Nature Center in New Orleans East.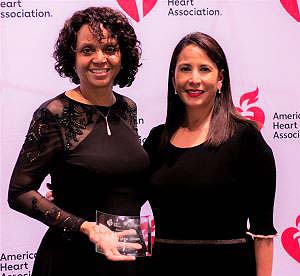 Entergy New Orleans Customer Service Region Manager Toni Green-Brown was one of the 10 women recognized.
Green-Brown manages the Entergy New Orleans customer service support team and the two walk-in Customer Care Centers in New Orleans. She is also the Entergy New Orleans liaison with the New Orleans City Council for customer issues in district E and supports customer outreach in all council districts.
Learn more about our commitment to education and workforce development. 
---