Insights > Entergy takes on larger role to encourage more businesses to locate in New Orleans (NOLA.com)
Entergy takes on larger role to encourage more businesses to locate in New Orleans (NOLA.com)
03/22/2023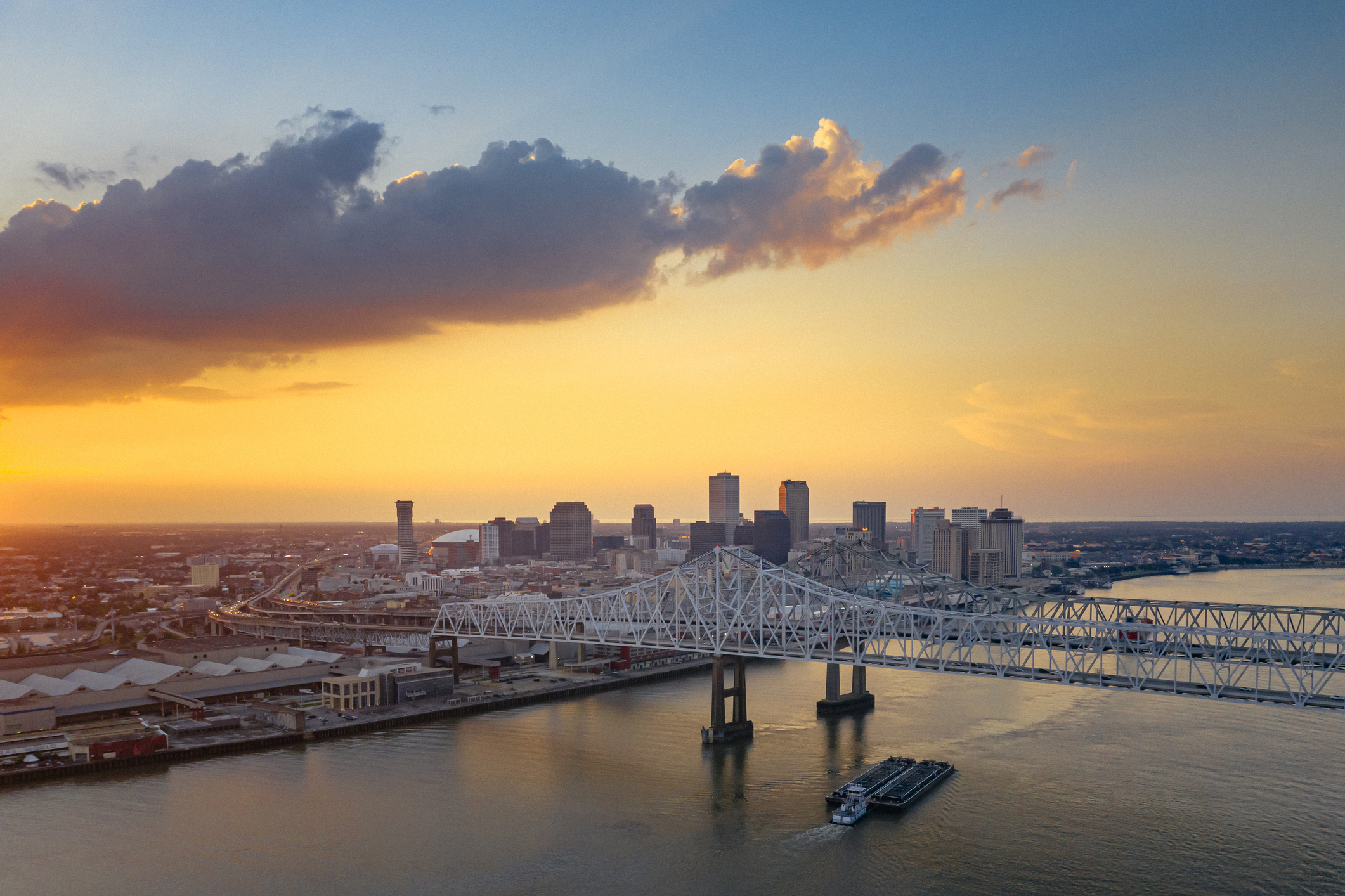 From The Times-Picayune: Entergy New Orleans is working with community and business partners across the city to spur more economic growth.

Taurus Wright, Director of Entergy New Orleans' Business and Economic Development office, works to recruit new companies to the area and help businesses grow and become more competitive in the marketplace. It's a role that Entergy New Orleans has taken on to increase tax revenue for the city, add more high-paying jobs and distribute energy costs across a larger customer base.

"We're working with the city, the state, and several organizations, who welcome our input because we all see that we cannot do this work alone," Wright said. "Everyone has a role to play, and I think we have the right people at the table to win projects and expand our economy."

Wright said listening to community needs is one of Entergy New Orleans' key pillars in its economic development work. For example, the company met with New Orleans East leaders and residents who expressed the need for a grocery store in the area. Wright's team then met with the New Orleans Business Alliance to develop a recruiting package that has been sent to several grocery chains to attract interest.

Jeanette Weiland, senior vice president for bio, innovation and special projects with the New Orleans Business Alliance, said having Entergy New Orleans representatives involved in economic development discussions is a major advantage for the city because they can immediately answer questions about utility services and reliability.

"When you're talking to companies about potentially locating here, the utility piece is a factor that they definitely consider," Weiland said. "Companies that work in biotech, manufacturing or food and beverage especially need a lot of power and predictability. Having Entergy New Orleans there is key to those conversations because they can discuss those issues and provide assurances." 

Wright noted that more companies are also interested in electrification, an area where Entergy New Orleans is actively expanding programs and assistance. Increasingly, the company is providing businesses with clean energy options such as equipment that runs on electricity rather than gas or diesel, LED lighting and incentives to be more energy efficient, he said.

Weiland said that while hospitality and tourism will always be cornerstones of the New Orleans economy, leaders have recognized the need to diversify the business landscape as much as possible. That means there are increasing efforts to attract industries such as biotechnology, advanced manufacturing and consumer packaged goods. The hope is that New Orleans' strategic location along the Mississippi River and Interstate 10, plus its strong base of educational and research institutions, will position it well for growth in these areas in the coming years.

"We understand that the way we can help those industries the most is to keep our rates low and provide reliable service," Wright said. "When we do that as a utility company, it also means more investment in our communities."

Weiland said she and others are most encouraged by the fact that Wright and the Entergy New Orleans team have embraced the spirit of teamwork and collaboration that is needed for everyone to be successful.

"Entergy New Orleans is the perfect partner to exemplify the fact that business is still relationship-oriented," she said. "The relationships that Taurus and his team have cultivated over the years, paired with ours, are going to be our best bet for landing companies in the future."

For more information on Entergy's business and economic development department, visit https://www.entergy-neworleans.com/business-economic-development/.
This article was originally published Feb. 26, 2023, on NOLA.com.
---