Insights > Entergy Texas storm restoration update – 1/24/23, 8:30 p.m.
Entergy Texas storm restoration update – 1/24/23, 8:30 p.m.
01/24/2023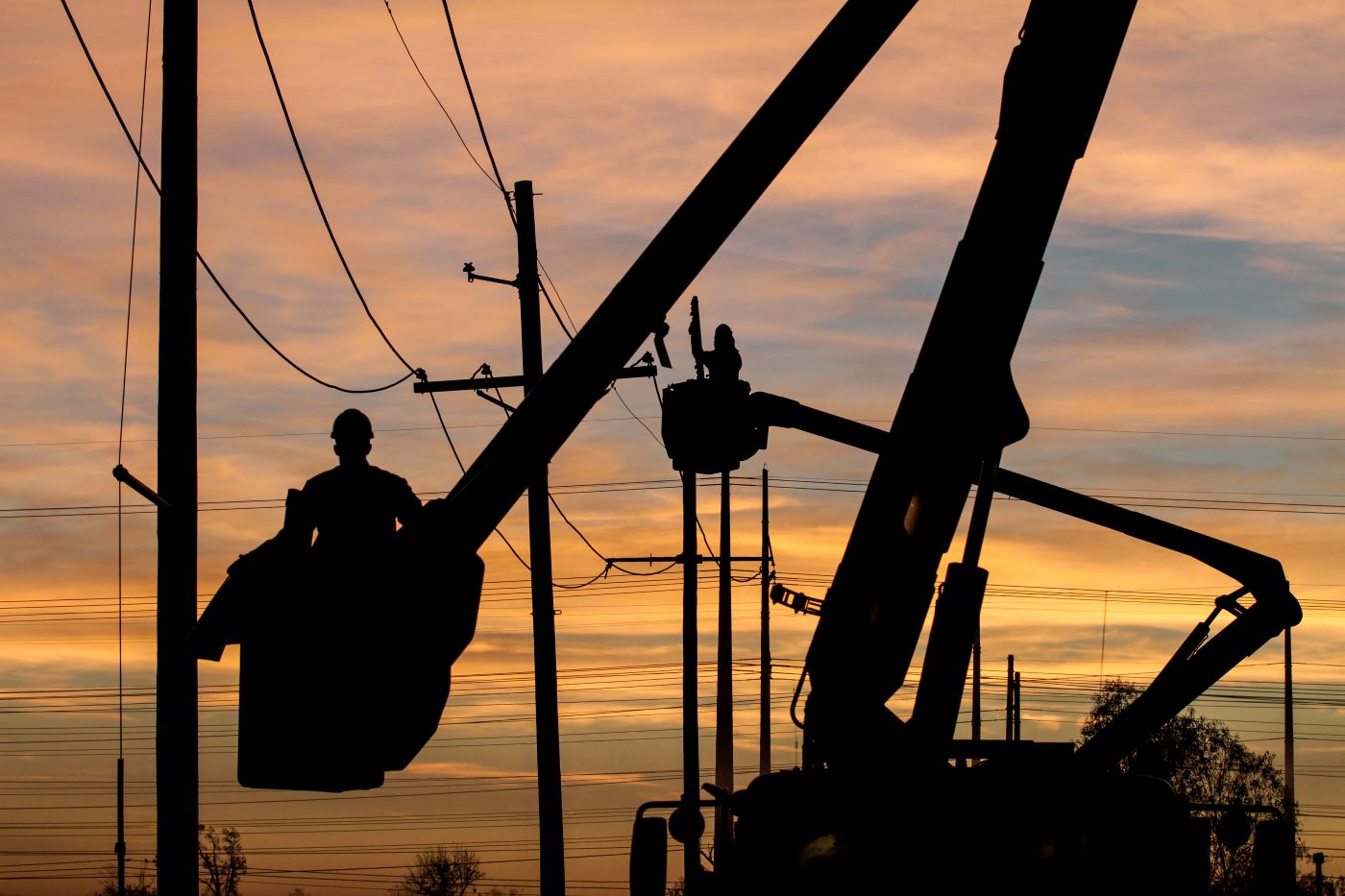 As of 8:30 p.m., approximately 21,000 customers are without power, down from a peak of more than 32,000 at 5 p.m. Tuesday afternoon.
Additional resources are being deployed to the hardest hit areas (Orange, Port Arthur, Winnie and Beaumont networks) to assist with restoration efforts. 
Key messages: 
Entergy Texas expects to make significant restoration progress throughout the day Wednesday. 
Orange County was most heavily impacted by the severe weather with more than 17,300 customers without power as of 8:30 p.m. 
Damage assessment is ongoing, and we will continue providing additional information regarding restoration times as it becomes available. 
We will provide another storm center update on Wednesday at 10 a.m.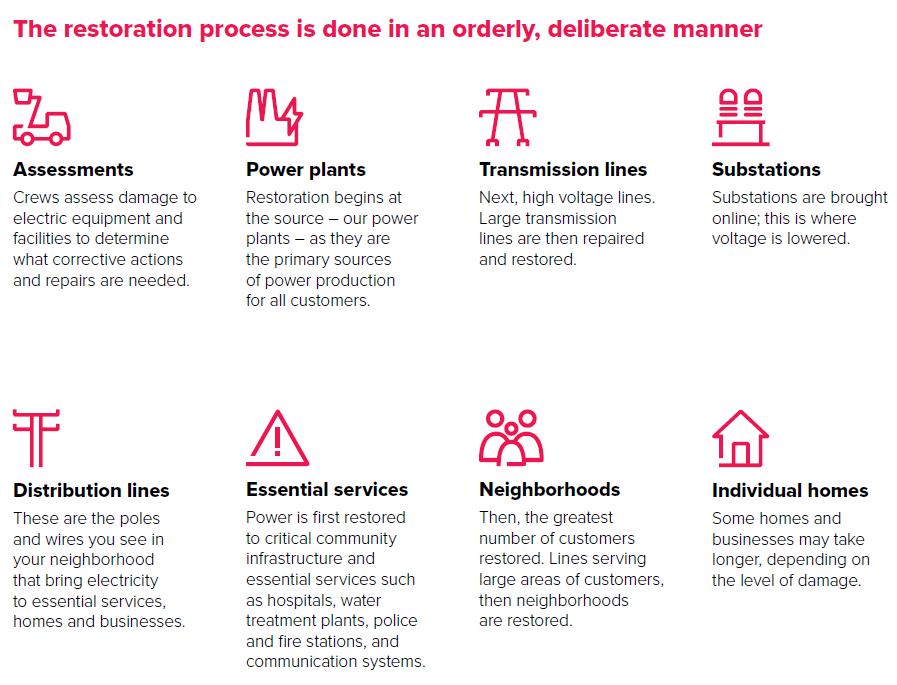 Current outage numbers: 
As of 8:30 p.m., the following customer outages exist: 
| | |
| --- | --- |
| Area  | Customers Out  |
| Beaumont Network (includes Bevil Oaks, China, Nome, and surrounding areas)  | 836  |
| Orange Network (Includes Bridge City, Pine Forest, Pinehurst, Rose City, Vidor, and surrounding areas)  | 17371  |
| Port Arthur Network (includes Groves, Nederland, Port Neches, Taylor Landing and surrounding areas)  | 2183  |
| Winnie Network (includes Anahuac, Bolivar Peninsula, and surrounding areas)  | 836  |
Safety is our number one priority. If you lose power, keep the following tips in mind: 
Stay away from downed power lines and assume they are energized.  
Report a power outage on the myEntergy site or call 1-800-9OUTAGE. There is no need to speak with a customer service representative to report an outage if completed online. 
If you have a portable generator, use it safely. DO NOT run it in an enclosed space. If connecting the generator to the whole house, do so only if the connection has been installed by a licensed electrician to prevent back feed on to the distribution system.  
Do not open your refrigerator or freezer door. Food will stay cold much longer this way. If outside temperature is below freezing, consider placing food in an ice chest outside.  
Please stay clear of linemen as they work to safely restore power.  
Stay informed: 
Be sure to stay informed throughout the restoration process using the following resources: 
Download our free Entergy app. 
Sign up for text alerts by texting REG to 36778. 
Visit the Entergy Storm Center website and our View Outage page. 
Call us at 1-800-9OUTAGE (800-968-8243). 
Follow your local news media for updates. 
---