Insights > Entergy Tribal Scholarship Program Boosts Educational Opportunities
Entergy Tribal Scholarship Program Boosts Educational Opportunities
12/04/2018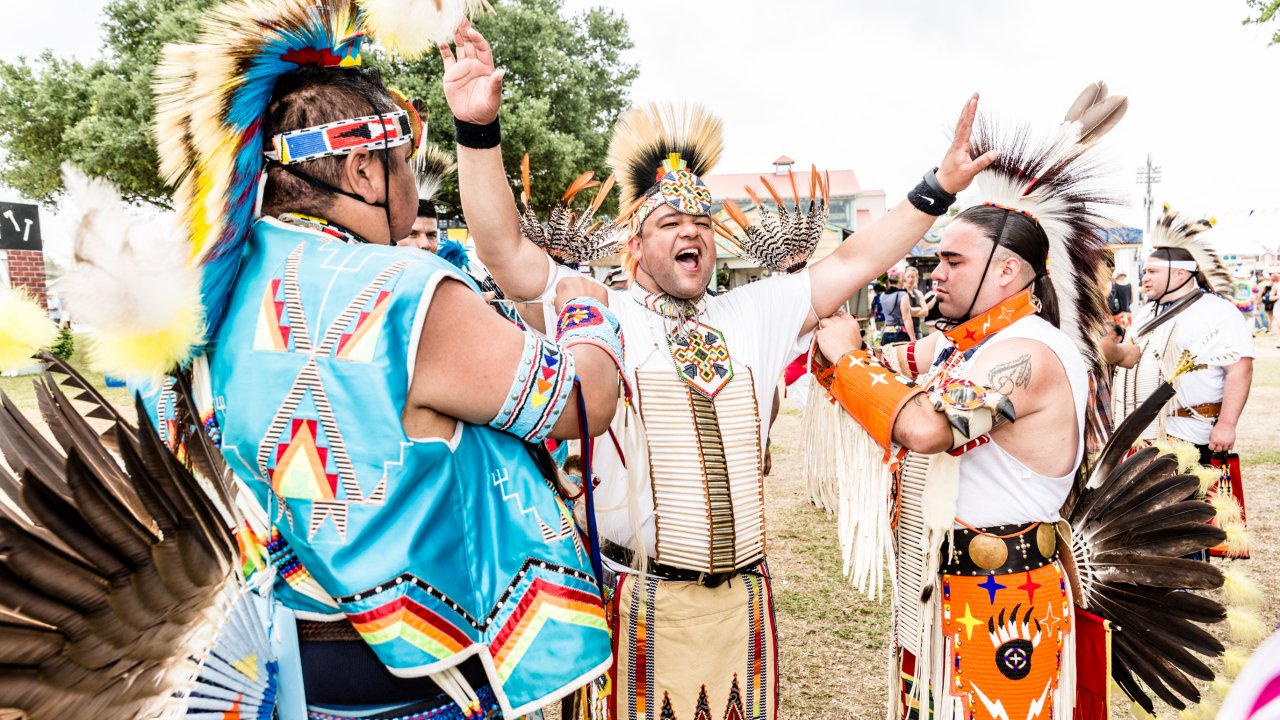 Entergy is proud to partner with the American Indian College Fund, which provided scholarship support to more than 4,300 American Indian and Alaska Native (AIAN) students in 2017-18, thereby helping them attain higher education, pursue enriching career opportunities and serve as leaders and agents of change throughout their communities.
Entergy's Tribal Scholarship Program awarded 27 $1,000 scholarships to AIANs pursuing degrees at 13 colleges and universities in 2017-18. Of those recipients, 25 out of 27 are continuing to advance their education, achieving a 93 percent retention rate. Since 2016, 23 Entergy scholars have earned a college degree.
American Indians are the most educationally underrepresented population in America. AIAN students attain bachelor's degrees at less than half the national average of approximately 30 percent. The College Fund's goal is to achieve a 60 percent graduation rate for all scholars by 2025.
"This scholarship makes a huge impact on my life," said Austin Courteaux, United Houma Nation Tribe member. "I lost my mom two years ago and without her, my father and I work very hard every day to pay the bills and support ourselves. Without this scholarship and other financial aid, I would not be able to accomplish my goals and dreams of being the first in my family to attend college. Thank you so much for helping me to achieve my goals."
"Over the last four years, more than 68 Native American students have been able to pursue their college degrees thanks to the generosity of Entergy," said Elissa Regan, development coordinator of corporate partnerships for the American Indian College Fund. "With focus on Louisiana tribes and students, this scholarship program is uniquely positioned to impact the lives of students and communities in the area. Having donated more than $100,000 in scholarship funds, the College Fund is deeply appreciative of our ongoing relationship with Entergy and excited to continue working together to change the face of higher education for Native American students."
The American Indian College Fund is the largest Native education nonprofit in the country, supporting thousands of American Indian and Alaska Native students each year. Since its inception in 1989, the College Fund has provided nearly 132,000 scholarships and more than $200 million in support to AIAN communities. Entergy has contributed more than $115,000 to the American Indian College Fund since 2015.
"In this day and age, there is nothing more valuable than the gift of education," said Caitlin Billiot, United Houma Nation Tribe member. "For those less privileged, however, receiving further education may prove to be a difficult task. I would like to thank you for helping students succeed. Education is extremely important not just for employment and knowledge, but it also creates well-rounded and active members of society. These students are the future doctors, lawyers and law makers, and I want to thank you from the bottom of my heart for helping in giving all Natives the chance to further themselves through their education."
To learn more about Entergy's education and low-income initiatives, please visit our Corporate Social Responsibility website.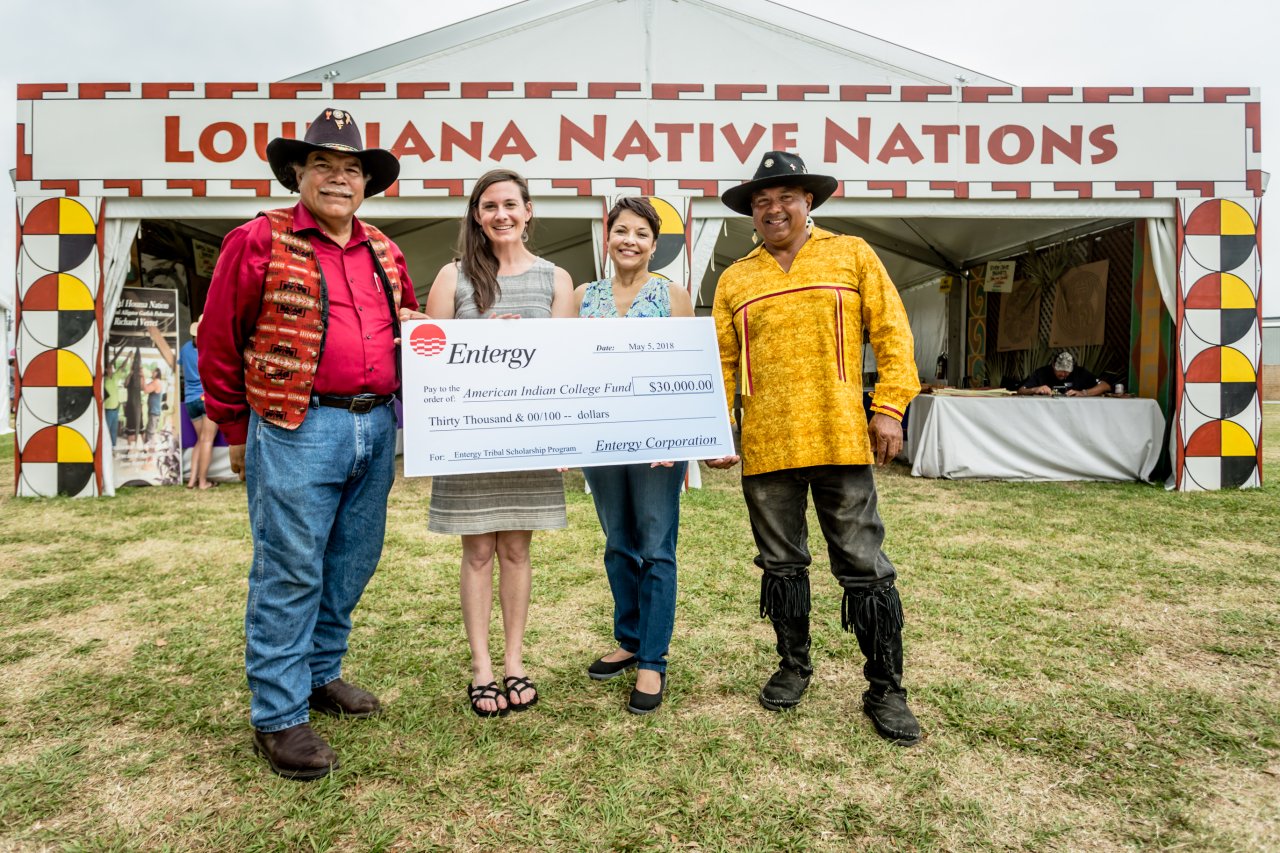 Earlier this year, Entergy representatives presented a $30,000 check to the organization at New Orleans Jazz & Heritage Festival's Native American Village.
---