Insights > "He slid across the water like a catfish."
"He slid across the water like a catfish."
03/07/2019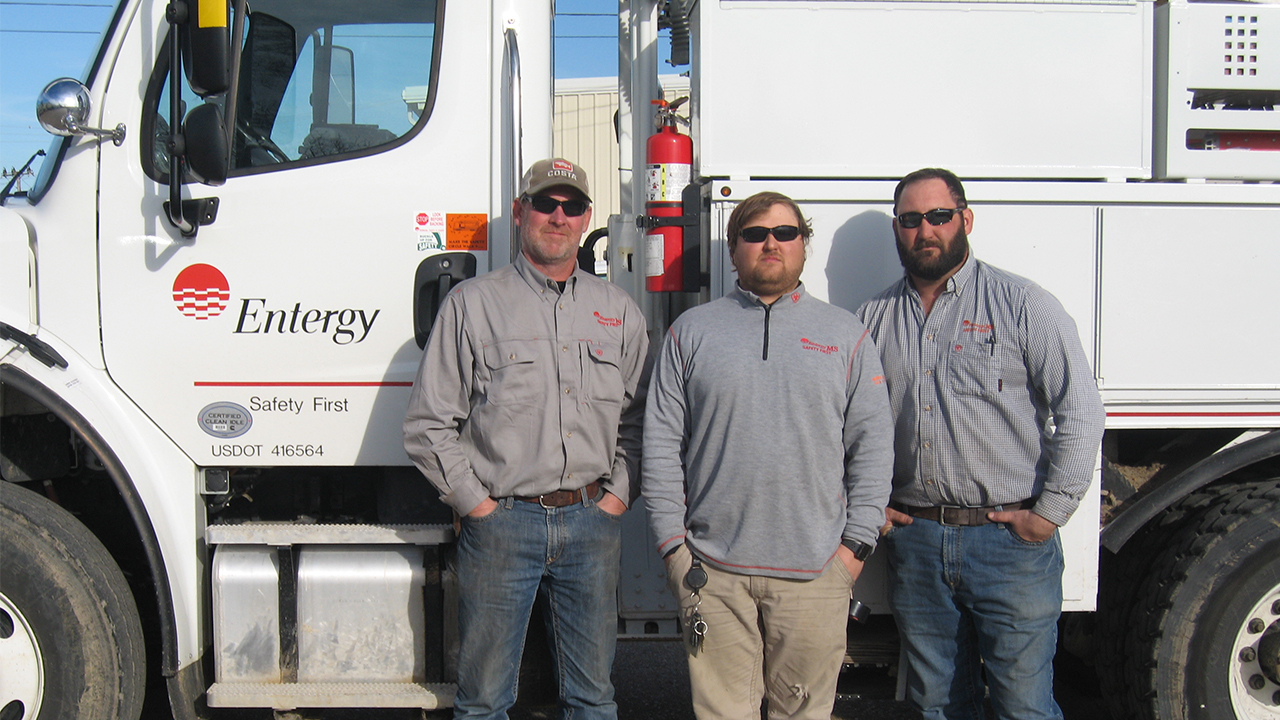 Cleveland crew saves stranded motorist from flood
Most people would hesitate to stop on the side of the road in the wee hours of the morning to help a stranger. Especially if they're outside Parchman, Mississippi.  Our linemen aren't most people.
Kevin Rogers, senior lineman, Justin Griffin and Nathan Enriquez, both lineman first class, were called out around 4 a.m. on Feb. 23 to restore an outage near Vance. It had been raining relentlessly in the Mississippi Delta, causing high water in the area. They'd already passed a vehicle that had careened off the road. Then north of Parchman on Highway 49 W they had to slow down because rainwater was covering the highway. That's when some movement in the ditch caught Griffin's eye and he turned a spotlight toward the area for a better look.
When the Cleveland-based crew saw a man standing in chest-high water, they weren't surprised. They knew he was in trouble, but the situation was far worse than they anticipated.
The stranded man explained his vehicle had hydroplaned off the road. He escaped through the window when it began to submerge, but he couldn't swim, so he stood on the vehicle's roof.  For 45 minutes he'd been trying to wave down passersby. His legs were beginning to numb from the coolness of the water, and he wasn't sure how much longer he could stand.
After a quick discussion, Rogers said the linemen rushed to put on their flashers and boots.
"Our ladder wasn't long enough to reach him," Rogers said. "We determined our only option to bring him to safety was to swing the bucket of the truck out and toss him a jib line. Justin got the bucket in place while Nathan and I walked as close to him as we could and kept communicating with him. We wanted to help him feel more secure so he wouldn't panic."
They gave the man instructions on how to wrap the line under his arms for support and roll on his back, explaining that Griffin would back the truck out and boom the bucket up at the same time to pull him on top of the water to dry ground.
"Instead of trying to lift him up, we used the water to our advantage," Rogers said. "He slid across the water like a catfish."
In seconds they had the man to safety, though he could barely stand, was cold, lethargic and potentially hypothermic. Rogers said they were then faced with another decision – what to do next. Even though the company only allows employees in its vehicles, the crew determined the man was in no condition to sit outside and wait for emergency services to arrive.
"He had no transportation or way to communicate with anyone. We couldn't leave him stranded in a rural area in the middle of the night.  The right and humane thing to do was to make sure he got home safely, too. So, we put him in the truck, turned up the heat to get him warm and drove him to his home a few miles away."
The crew's safety-mindedness enabled them to act quickly and likely saved the man's life.
"We could see he was out of strength and we couldn't waste time," Rogers said. "We had to trust our training and go with it. Thinking ahead, knowing how to work our equipment and staying cool helped us get a positive outcome."
Rogers, Griffin and Enriquez are still talking about and learning from the incident.
"We wondered what would have happened if we hadn't seen him. The results would have been different. Thankfully, seeing that first car in the ditch made us hyper aware. If you come up on a scene like this one, be cautious. Someone's life could be in danger. It's been a good reminder that we must always stay alert."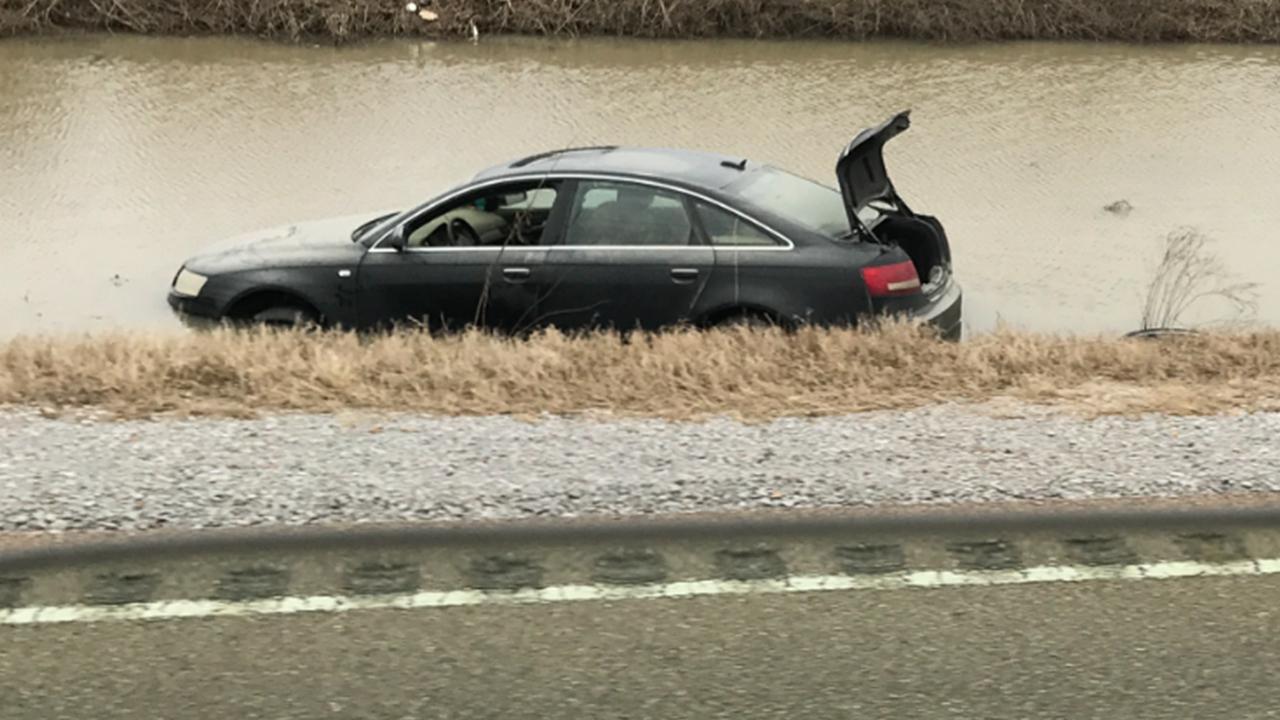 Above, the stranded motorist's vehicle after flood waters subsided.
Interested to know more about how we power life for our customers? Learn more about our values and how our team stays safe and storm ready all year long.
---