Insights > Hurricane Season: It's Not Just a Coastal Issue
Hurricane Season: It's Not Just a Coastal Issue
05/30/2018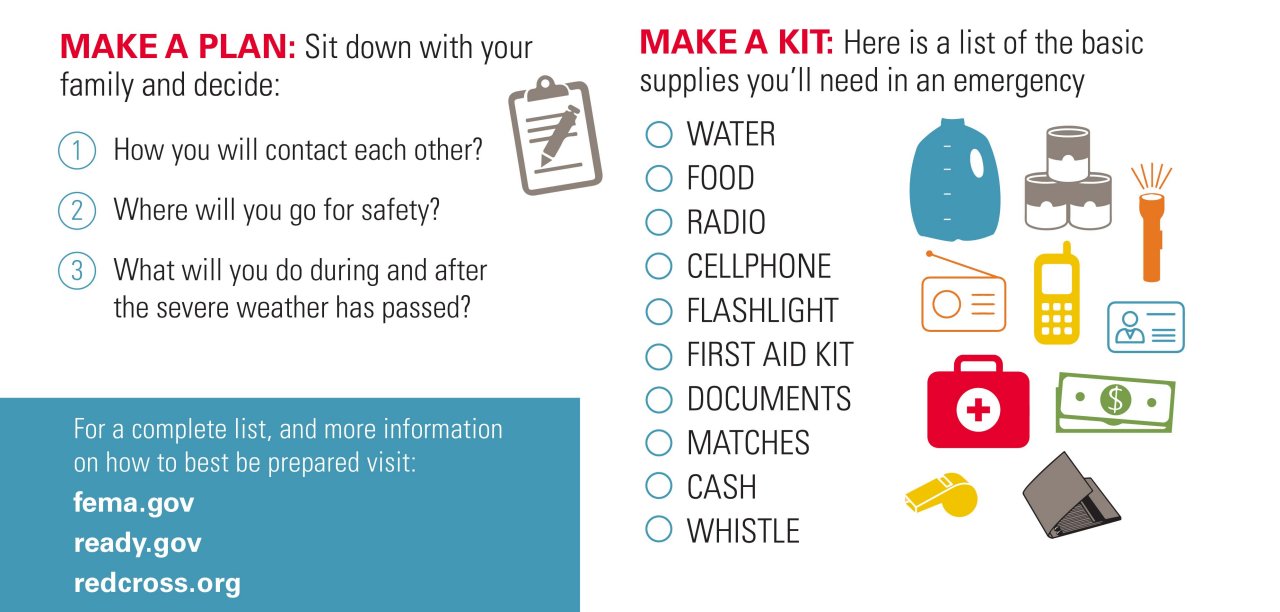 Think you're off the hook during hurricane season if you don't live on or near coastal counties? Think again.
Hurricane Season is not just a coastal issue. If one of these storms makes landfall, it can cause significant damage far inland—including flooding if the storm stalls, severe thunderstorms or tornadoes, which are known to spin off from hurricanes. Often, this is accompanied by widespread power outages. That's why it's important to prepare for hurricane season, which runs from June through November, no matter where in the state you live.
Another Busy Hurricane Season
For 2018, brace yourself for another busy hurricane season. That's what we're hearing from those in the know—such as NOAA and the researchers at Colorado State University who are experts at predicting what the notoriously unpredictable season has in store.
Last year was busy, too. Remember Hurricanes Harvey, Irma and Maria? But that doesn't guarantee that we'll get a break this year. In fact, the experts predict 14 tropical storms and expect seven to become hurricanes. Three of the seven are expected to be major—category 3 or higher with minimum winds of 111 miles per hour.
It Only Takes One
While there's no guarantee that a storm will affect us in Mississippi, it only takes one major hurricane to turn the season into a disastrous one, which means we all need to prepare the same for every season, regardless of the predictions.
Here's How We Prepare
We know the chance of being hit by a hurricane in any given year is very real. That's why we have a plan of continuous preparation, training and action called Operation Storm Ready. 
That plan calls for monitoring weather around the clock every day of the year. When weather threatens, Entergy uses forecasts, computer modeling and past experience to form early predictions about potential power outages and how long restoration might take. 
We assess our ability to bring in and sustain thousands of restoration workers from around the country, if needed. Assessing damage, deploying personnel to the right place with the right materials and restoring power are all processes that we continually plan and improve. 
Here's How You Can Prepare, Too
We have a number of ways to keep you informed while we work to restore your power. As you plan for hurricane season, make sure you are aware of all of the ways to receive information from us and to send information to us, as well: 
Stay Safe!
While we hope for the best, we plan for the worst. With our plans in place, together we should be ready to weather any storm that comes our way.
---