Insights > Ice Storm Warms Hearts, Opens Eyes
Ice Storm Warms Hearts, Opens Eyes
03/03/2021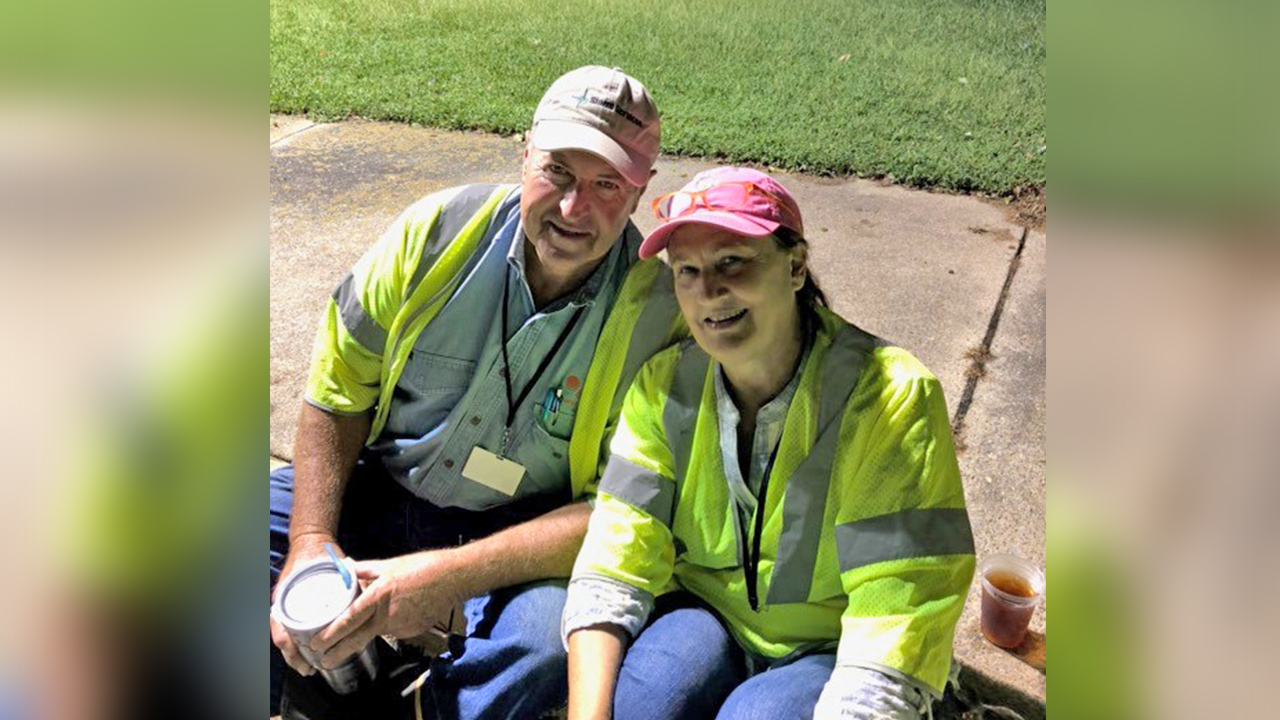 Utility workers encounter unusual circumstances in the field, ranging from frightening to heartwarming. After retiring in 2018 from a 44-year career as a lineman, Danny Lowery thought he had experienced it all. And then the Entergy Mississippi retiree worked the February ice storm.
Lowery and his wife, Robin, are part of Storm Services Engineering's scouting teams, one of the contractors Entergy Mississippi hires to assess damage after a severe storm strikes. On February 19, the Lowerys arrived at an address on their assignment list to assess damages. Aside from the power outage, everything seemed typical at first. Then they noticed several women sitting outside in freezing temperatures trying to warm themselves in the sun. One woman was completely wrapped in blankets with only her face peeking out. The Lowerys sensed something was not quite right.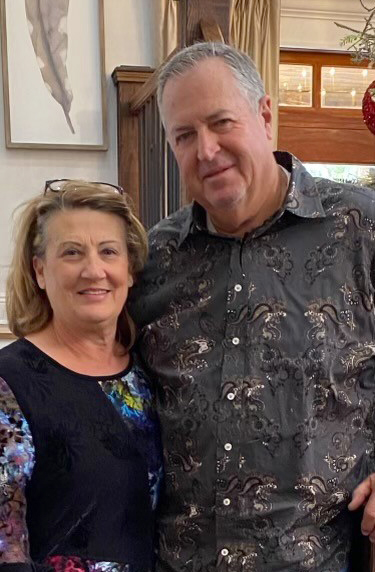 Danny and Robin Lowery have been married 47 years. Danny spent most of his 44-year career in Entergy Mississippi's Clinton office before retiring in 2018.
Danny inspected the meter base and advised the ladies they needed an electrician. Within a few minutes of conversation, the Lowerys learned they were at an independent living group home where five women with disabilities lived. The women said they hadn't eaten that day and their food supplies were low. One of the women was dependent on oxygen. Their cell phone batteries were dead and with no way to charge them, the ladies could not call anyone for help. Overwhelmed with compassion, the Lowerys knew they had to do something to help.
"When we're working a storm, we carry food supplies with us," Danny said. "Robin immediately gave them all we had in our truck. It was just Vienna sausages, canned tuna and bread but they were so appreciative. We also let them take turns getting warm in our truck with its heated seats and the heater going full blast. They loved it."
Danny was able to contact the home's owner and explain the repairs required before power could be restored. He also got the sheriff's department to come out to ensure the ladies' safety until the property owner arrived to take them to a hotel. Danny said the women were terrified at first and thought they would be responsible for the damages caused by the outage. Robin comforted them and held their hands while reassuring them that help was on the way.
"It struck my heart to the core that these women were dependent on someone else for their well-being," Robin said. "My eyes were opened to consider who lives at the property where we're working and what their needs may be during this kind of crisis. If we hadn't talked to them and asked questions, we wouldn't have known that they were hungry and scared on top of being cold."
Robin said in the future, she'll be more observant of whether the people inside the homes and businesses on their storm assignments may need help. Danny agreed, saying this experience opened his eyes, too.
"I'm finding out there are a lot of group homes like the one we encountered," he said. "It's not something I expected looking at the outside of the home. Fortunately, we realized this was a different situation than most.  Anyone on our team could have been assigned to work that ticket and they would have reacted the same way.
"If you're questioning something in your mind, follow through on it. My hope is that others will hear our story and do the same." 
---