Insights > In Fond Memory: J. Wayne Leonard, 1950-2018
In Fond Memory: J. Wayne Leonard, 1950-2018
09/19/2018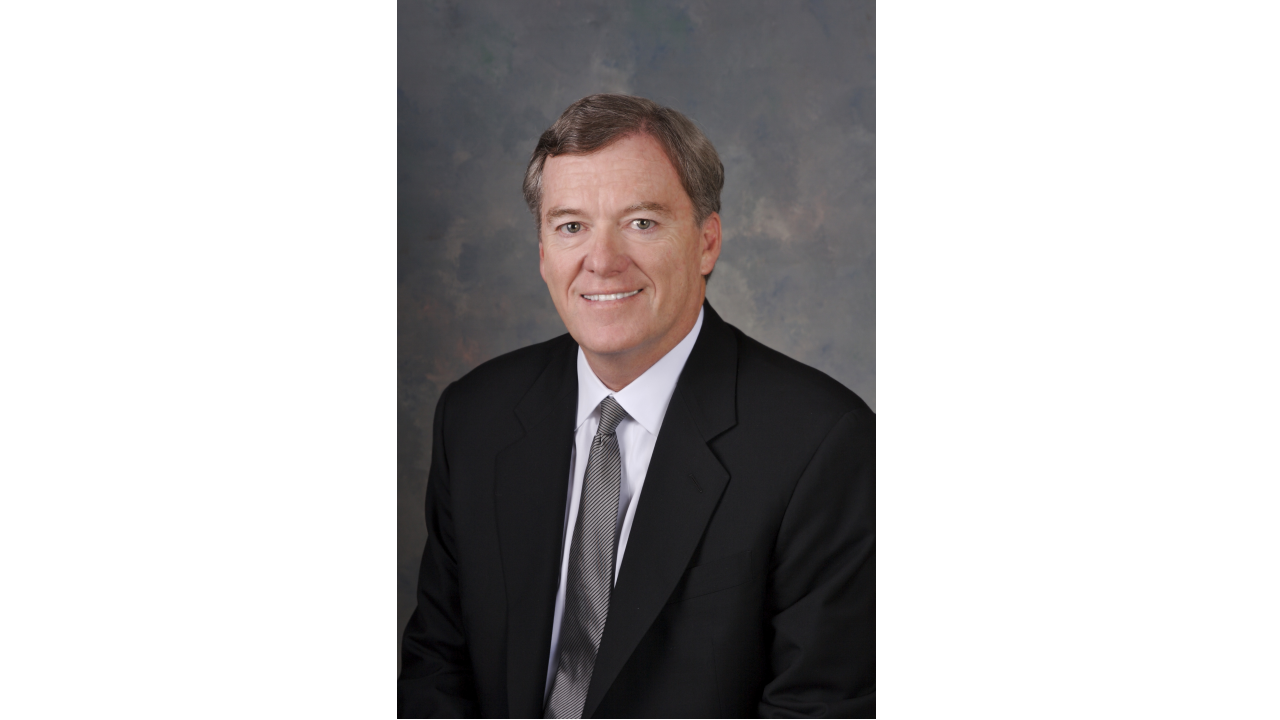 Former Entergy Chairman and CEO J. Wayne Leonard died Sept. 18 following a long battle with cancer.
On Tuesday, Sept. 18, 2018, former Entergy Chairman and CEO J. Wayne Leonard died following a long battle with cancer.
Leonard joined Entergy in 1998 as president and chief operating officer and was elevated to CEO later that same year. He immediately spearheaded a financial turnaround of the business and positioned the company as an industry leader in financial performance, utility customer service, nuclear power and corporate social responsibility.

Leonard was born Nov. 22, 1950, and grew up in Greenfield, Indiana. He rose from humble childhood beginnings, delivering newspapers by bicycle in that Midwestern town, to become the plain-spoken CEO of a Fortune 500 company, and a thought-leader for companies seeking to improve their environmental stewardship and fight poverty.
"We're so thankful to have had Wayne both as our leader and as a friend," said Entergy's current Chairman and CEO Leo Denault, who succeeded Leonard following his retirement in 2013. "He helped our company refocus on what it does best. He led us not only to profitability, but to repeated recognition among American's most trustworthy companies and best-performing utilities. More importantly, he was a man of deep personal integrity and kindness, whose strong values were foundational to establishing the family culture that we still enjoy to this day."
During his leadership at Entergy, Leonard was named CEO of the year in 2003 by Platts Global Energy Awards, which also honored him as a finalist for that honor for an unprecedented 11 straight years. He also received top CEO honors from Institutional Investor, Diversity Best Practices and other leadership programs.

Under his guidance, Entergy launched a remarkable era of recognition for excellence in governance, sustainability, storm and emergency response performance. The Dow Jones Sustainability Index, Newsweek, Carbon Disclosure Project, Business Week, Edison Electric Institute, Platts Global Energy, Forbes List of Most Trustworthy Companies and many others acknowledged Entergy's successes during Leonard's tenure.

Before joining Entergy, he held several leadership roles at Cinergy and PSI Energy, where he began his career in the energy industry.

Leonard earned a B.S. in accounting and political science at Ball State University and a MBA at Indiana University. His academic honors and distinctions included being named to Ball State's College of Business Hall of Fame, being named 2003 Business Leader of the Year by Georgetown University, and receiving an Honorary Doctorate of Law Degree from Ball State in 2004. He served on the boards of directors at Emera and Tidewater.

Leonard is survived by his wife, Jackie, his three daughters, Allison, Rachel and Rebecca, and one granddaughter, Elizabeth.
The family has provided the following information regarding funeral arrangements to be held at the Lakelawn Metairie Funeral Home, 5100 Pontchartrain Blvd., New Orleans, La. 70124 (504-486-6331). Service times:
Thursday, Sept. 27: Visitation, friends and family: 4-8 pm.

Friday, Sept. 28: Visitation, friends and family: 10:30 a.m.-1 p.m.

Friday, Sept. 28: Private memorial service: 2 p.m.
In lieu of flowers, the family asks that you consider donations to Ochsner's Precision Cancer Therapies Program or The United Way of Southeast Louisiana's J. Wayne Leonard Prosperity Center.
---