Insights > To Intern and Beyond: Entergy New Orleans Prepares Interns for Bright Future
To Intern and Beyond: Entergy New Orleans Prepares Interns for Bright Future
08/13/2021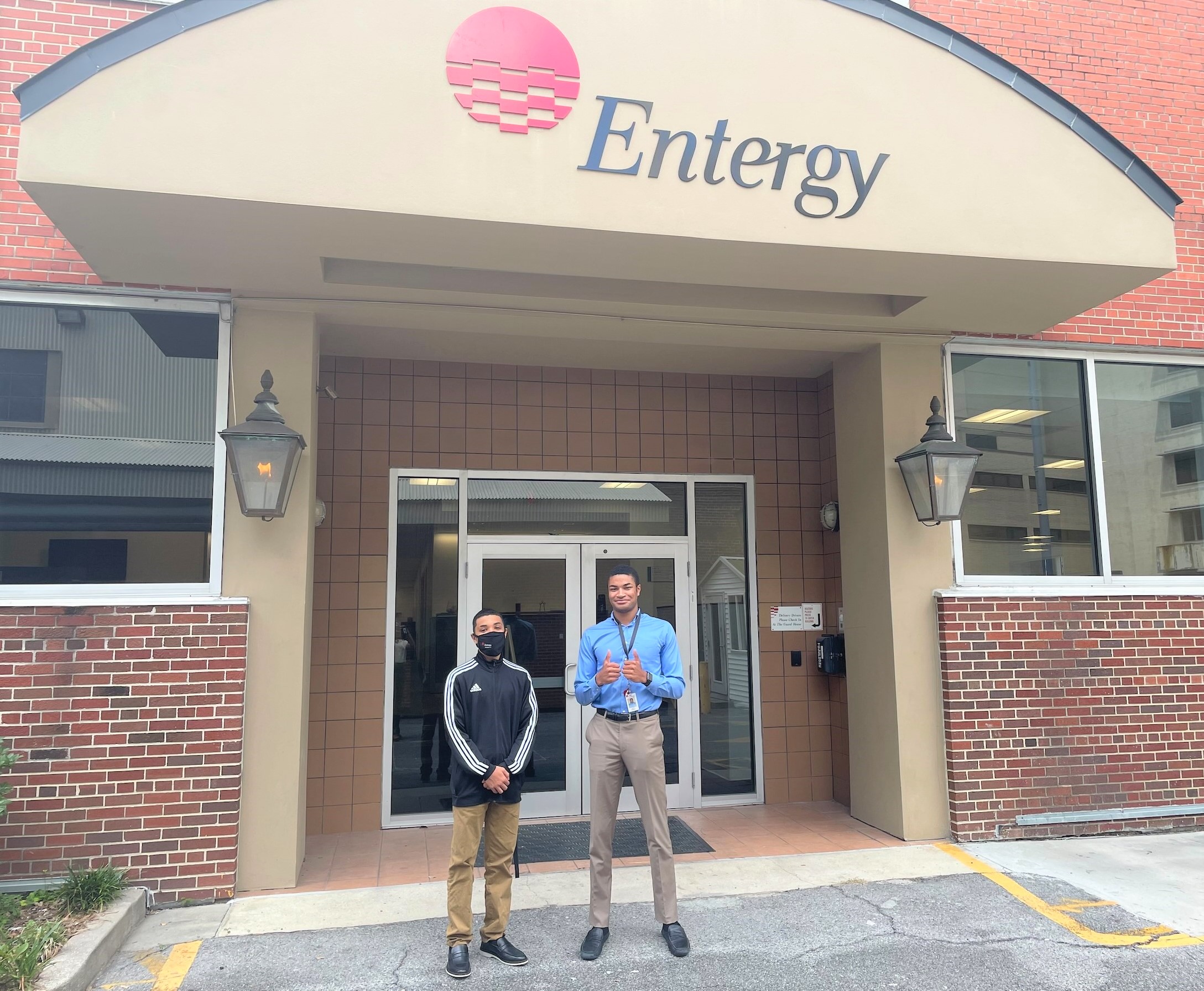 The anticipation of summer fun may be the homerun of the school year, but for many students scoring an internship is the grand slam.
More than 70% of companies offer student interns the opportunity to explore their potential careers, network, gain professional experience and build their resume to help them understand their career path upon graduating. Entergy New Orleans is no different.
This year, Entergy New Orleans has opened its doors for two interns to explore the ins-and-outs of working for a premier utility. Jacob Pettiford is a rising sophomore who attends the University of Pittsburgh. While he's still deciding between a major in business or finance with a minor in economics or spanish, Pettiford joined Entergy New Orleans' customer service team to learn, first-hand, what it takes— and what it feels like— to put customers first.
"Before I joined the team, I thought I would be filing papers and grabbing coffee for my managers. But on my first day, I accompanied Vice President of Customer Service, Ms. Sandra Diggs- Miller, to a Black Tech Nola event and learned the importance of equity and diversity, inclusion and belonging at Entergy," said Pettiford. "Since then, I have been able to work with not only the customer service team, but other employees in information technology, engineering and public affairs have given me opportunities to learn what they do on a day-to-day basis."  
Pettiford also participated in volunteer events and mentored the company's high school intern DJ Evans, who attends De La Salle High School.
As of 2020, paid internships were 34% more likely to lead to at least one job offer after graduation. From 2015 to 2020, Entergy's internship program produced more than 250 full-time Entergy employees and approximately 30% were ethnically diverse.
Entergy New Orleans Vice President of Regulatory Affairs Courtney Nicholson began her career as an intern in communications for Entergy New Orleans.
"As a native New Orleanian, my internship experience with Entergy New Orleans gave me the opportunity to serve my community while learning the utility business," said Nicholson. "Entergy New Orleans' commitment to powering the workforce allows us to contribute to the quality of life in our communities. I am glad to be a product of this commitment and proud to help the cycle continue."
An educated, skilled and diverse workforce is critical to Entergy's long-term success and the health and viability of the communities we serve. It also directly supports our goal to recruit and retain a diverse workforce needed to grow our business.
To learn more about Entergy's programs for both interns and co-ops visit our careers webpage for internships and co-ops.
---