Insights > Meeting customers' sustainability needs: What to know about RCO
Meeting customers' sustainability needs: What to know about RCO
11/09/2023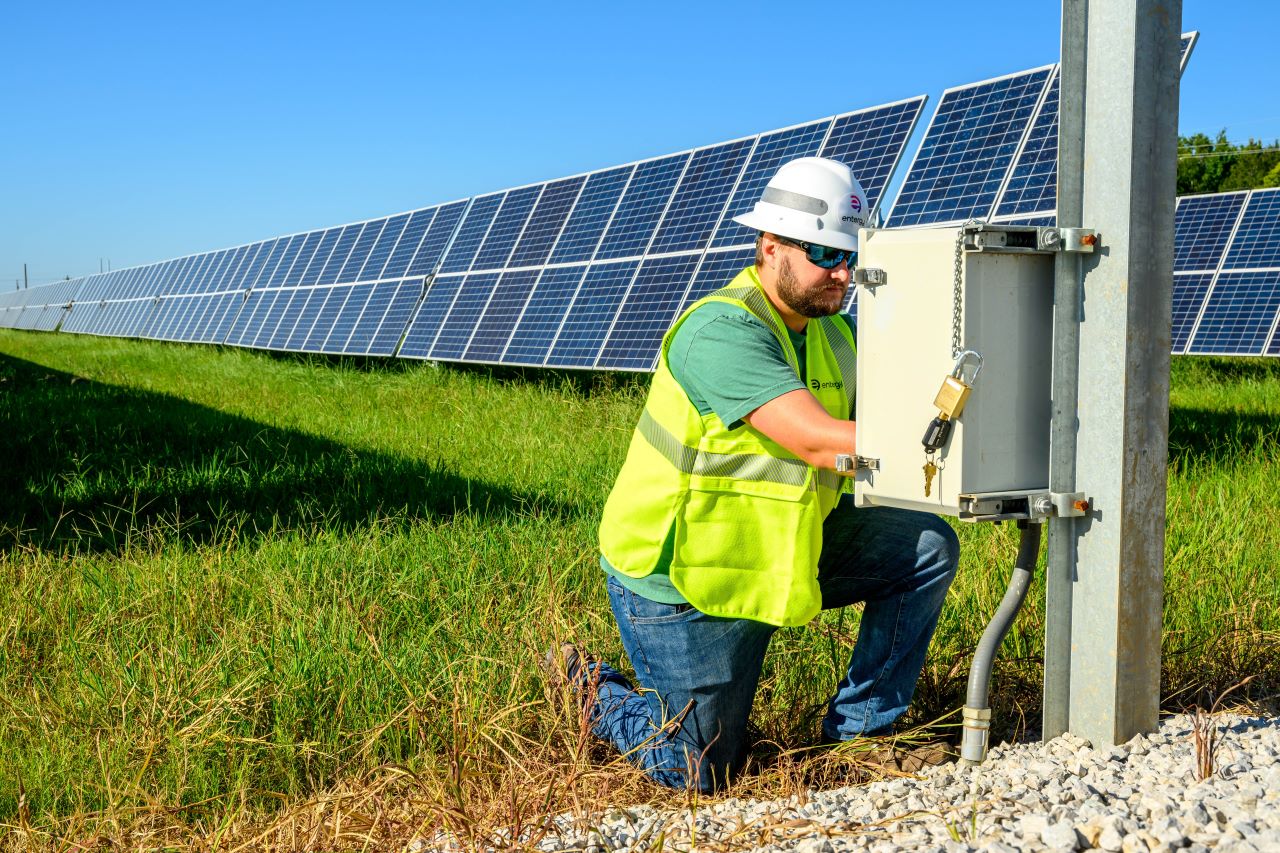 Businesses are more focused on sustainability today than ever before. That can include everything from recycling to targeting net zero emissions. So, it's not surprising that Entergy Mississippi customers claimed nearly half of the credits available when we launched our RenewABLE Community Option program on May 16.
Entergy Mississippi is the third Entergy operating company to add a green tariff to its portfolio. Our RCO program provides renewable energy credits (or certificates) to enrolled business customers.
Renewable energy credits
A renewable energy credit is a certificate or credit which signifies energy generation from renewable sources, such as wind or solar, to the electric utility grid. Customers enrolled in renewable energy credit programs receive documentation of their renewable energy use.
Our customers – specifically industrial and commercial – are increasingly sourcing renewables to meet their energy needs and power business. With this shift, we must include renewable energy credits in our strategy to better serve our customers and help Mississippi attract economic growth. The RenewABLE Community Option is Entergy Mississippi's program that provides access to renewable energy, currently produced by Sunflower Solar Station, and the associated renewable energy credits to enrolled customers.
Reducing carbon footprints 
Our RenewABLE Community Option is a low-cost subscription program for eligible industrial, commercial and governmental customers. Customers can reduce their carbon footprint by adding clean, renewable energy to their power usage – up to 5,000 kW. Parent companies with multiple accounts may subscribe to as few or as many eligible accounts as desired, up to the 5,000 kW total.
When we launched the RCO program in May, we had 40 MW available for subscription. As of November 6, approximately 17 MW are available.
Here are some important facts to remember about the current RCO:
It's not intended to provide 100% of a customer's electricity from solar. Solar is considered an intermittent generation source, meaning that it can't produce power 100% of the time. Customers will continue to receive power from all of Entergy Mississippi's generation resources or mix, which includes solar.
Customers enrolled in Entergy Mississippi's net-metering program are not eligible to enroll in the RenewABLE Community Option. Customers are only able to participate in one of these programs.
The monthly RenewABLE Community Option subscription charge is calculated by multiplying the number of kilowatts (kW) the customer has subscribed to by the preset RCO Capacity Charge (a $7 per kW value).
The monthly RenewABLE Community Option subscription credit is calculated by multiplying the customer's portion of the energy (kWh) the Sunflower Solar facility produces (tied to subscription amount) by the MISO Market Settlement Rate (the amount that MISO pays for that energy).
Eligible customers may subscribe to the program as long as the allotted megawatts are available.
Commercial, governmental or industrial customers interested in the RenewABLE Community Option, can learn more at renew-mississippi.entergy.com.
We aim to help all of our customers meet their sustainability goals. While the RenewABLE Community Option is not currently available to residential customers. Residential customers interested in solar energy options may inquire about net metering at https://www.entergy-mississippi.com/net-metering/ or notify Entergy Mississippi of their interest in a residential option for RenewABLE Community Option at https://renew-mississippi.entergy.com/.
---