Insights > Mississippi Employee Helps Neighbor Identify and Correct Generator Hazard
Mississippi Employee Helps Neighbor Identify and Correct Generator Hazard
07/14/2021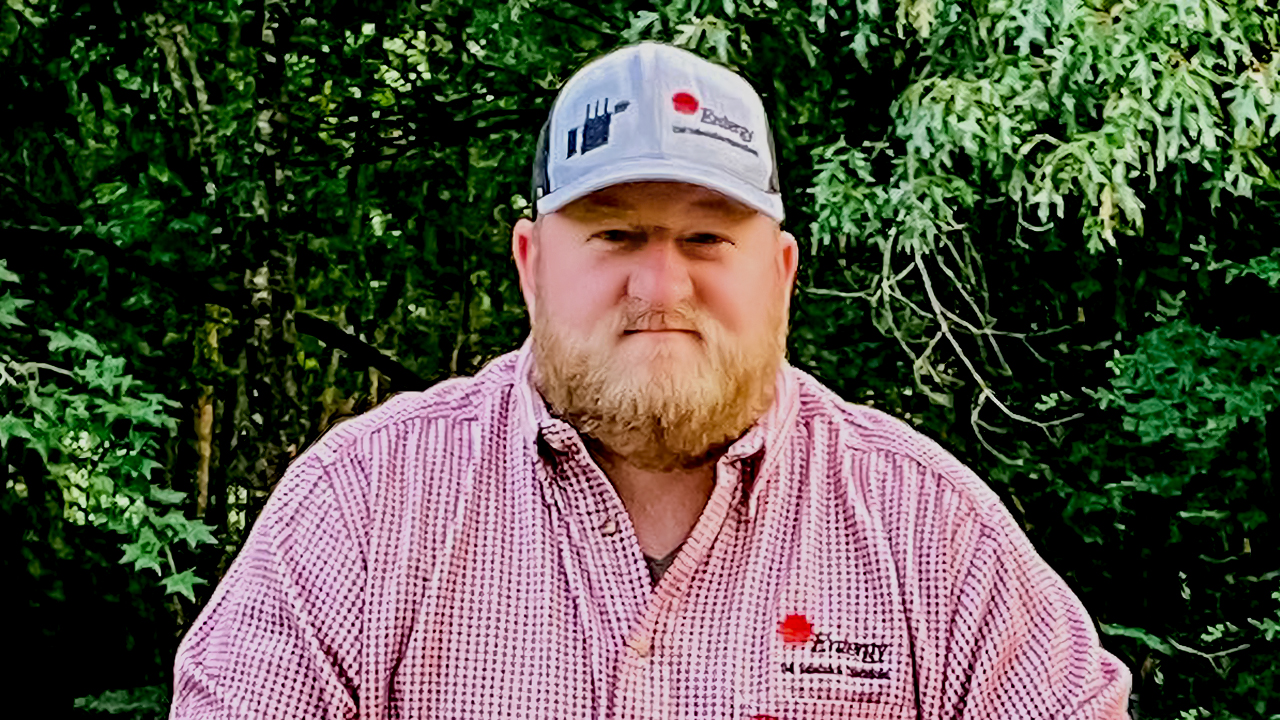 During the winter storm in February, Entergy employee Matt Courtney of Clinton received a call from an elderly neighbor whose power was out. She had been running a space heater with a portable generator and needed help connecting it to her refrigerator to keep her food from spoiling.
Courtney and his family were well-equipped for inclement weather and had power at their home. After hearing his neighbor's request, he grabbed a container of gasoline from his stockpile of fuel and drove his all-terrain vehicle down the icy streets to her house.
Shortly after arriving, he heard the generator running inside her closed garage and knew immediately that it was a hazardous situation.
"Running a combustion engine in an enclosed space is a fire hazard and produces carbon monoxide, which can be fatal if inhaled," said Courtney, a transmission planning and scheduling coordinator in Jackson. "I smelled the exhaust in her garage — there was quite an accumulation of fumes."
Courtney's ensuing actions were submitted to Entergy's Close Call/Good Catch safety and hazard-recognition program and the Plus One program, which highlights examples of employees going above and beyond to deliver positive customer experiences.
"The whole point of the Close Call/Good Catch program is to bring unsafe situations to light and make sure they are corrected," Courtney said. "I hope someone can benefit down the road by recognizing if a generator is being used unsafely."
Courtney unplugged the generator and moved it to an open area outside before adding more fuel and safely connecting it to her refrigerator.
"Our neighbor is smart and knows how to operate her generator, but during the stressful situation brought on by the storm, she wasn't thinking clearly," Courtney said. "She knew better and was embarrassed."
Anyone could make the same mistake as Courtney's neighbor. But a moment of distraction or a lack of awareness can have tragic consequences. Carbon monoxide poisoning is responsible for almost 50,000 emergency-room visits and 1,200 deaths annually, according to the National Carbon Monoxide Awareness Association.
Carbon monoxide is odorless, colorless and tasteless, making it extremely difficult to detect. Improper generator operation also can create electrical shock and fire hazards.
As the height of hurricane season approaches, Entergy is reminding customers who use portable generators to review basic guidelines for safe generator operation. For more information about generator safety, visit Entergy's Storm Center.
---