Insights > Nissan Canton's energy-driven success in Madison County
Nissan Canton's energy-driven success in Madison County
05/25/2023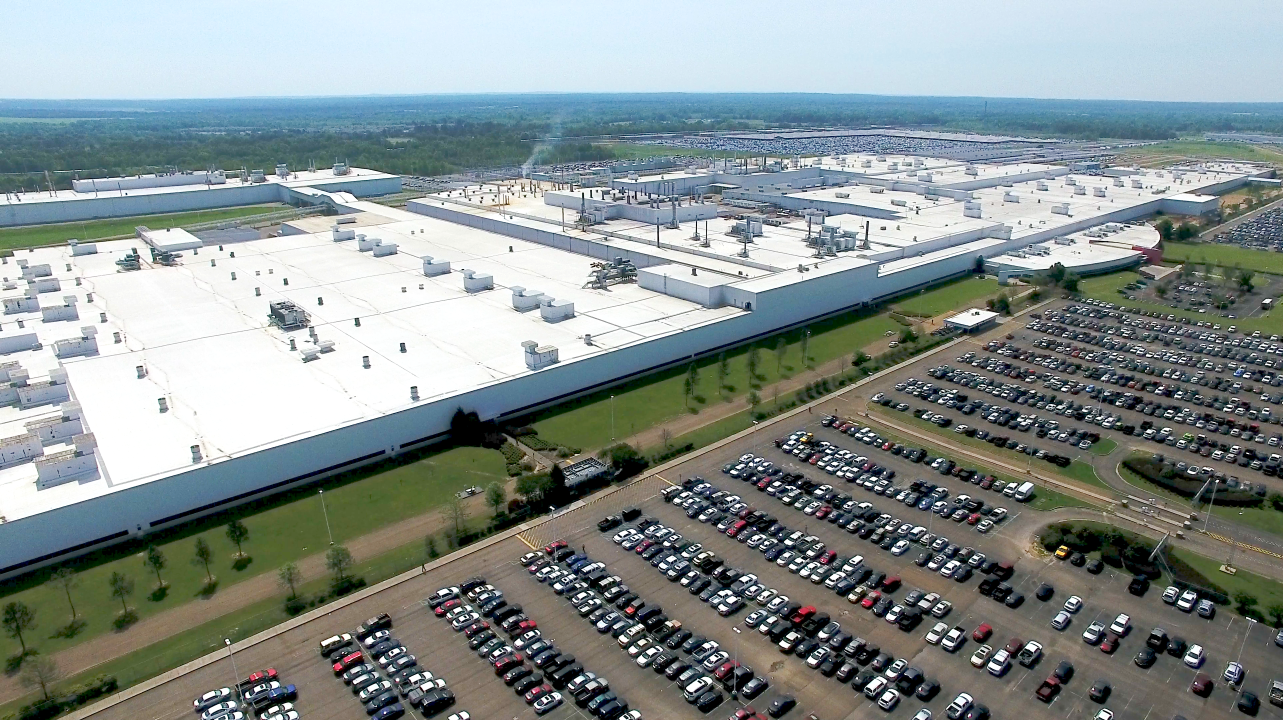 When workers tightened the lugnuts on the 5 millionth vehicle to roll off the assembly line at the Nissan Canton plant in October 2022, the milestone reverberated far beyond its 1,400-acre footprint in central Mississippi. 
State leaders touted the continued success of one of Mississippi's largest economic development projects in its 200-year history, and with good reason. Two decades after opening in 2003, the plant had also maintained a total employment impact of 25,000 direct and indirect jobs. 
Of course, economic development projects of that size require collaboration among a coalition of partners spanning public and private organizations. Working alongside the Governor's office, the Mississippi Development Authority and the Madison County Economic Development Authority, Entergy Mississippi played an integral role in making Nissan Canton a success. 
"J.C. Burns, who was head of the Mississippi Development Authority at the time, had been involved quite extensively with our Teamwork Mississippi program," said Will Mayo, who served as director of economic development at Mississippi Power &Light/Entergy Mississippi from 1979 to 2002. Entergy's Teamwork Mississippi program, established in 1991, addressed the need for a more skilled and trained workforce to advance economic development in communities throughout Entergy Mississippi's 45-county service area. 
"Burns called us initially and said he wanted us to be part of that team," Mayo said. "It was very confidential, but we put together an internal group, and the economic development department took the lead inside the company." Mayo's team recruited other departments, such as operations, regulatory affairs, governmental affairs and customer service, and each played a role in landing and serving Nissan. 
In the simplest terms, Entergy Mississippi's job was to ensure Nissan Canton would have a continuous and robust source of power. In just 15 months, the company built two 230 kV substations to serve the plant, while aiding MDA and MCEDA in securing grants to fund additional infrastructure development on the property and the surrounding area. In addition, the state funded a dedicated new interchange on I-55 to serve the plant. 
"Nissan needed to have reliable utility services, and we involved both transmission and operations to give them the comfort that they were not going to be shut down with energy interruptions," Mayo said. "It was a very extensive construction project for Entergy." 
When Nissan decided to pursue the site in Madison County as the location of its new plant, Entergy hosted the formal announcement at its Power House complex in Jackson. "It was quite an occasion," Mayo said. "Everybody at Entergy fulfilled their commitment, and then in turn, Nissan fulfilled their commitment to the state." 
Driving economic growth
The success of the Nissan Canton plant spurred the growth of the Madison-Canton corridor in Madison County, including residential areas like Lake Caroline, Reunion, Gluckstadt and Livingston. Directly across Interstate 55 from the Nissan plant, the Madison County Mega Site has proven that success attracts more investments. 
As a certified Entergy Qualified Site, the Madison County Mega Site had undergone an in-depth analysis by professional engineers and other specialists. The program is designed to assist businesses in moving from concept to operations quickly and efficiently by combining specific due diligence, accurate cost and timelines along with a demonstrated ability to provide a custom workforce, eliminating the unknown and mitigating much of the risk of a "greenfield," or undeveloped, site. In August 2021, Amazon opened a new, advanced fulfillment center covering 3 million square feet on the property. 
"This is one of their robotics facilities, which is a very highly automated, very capital-intensive project, and they don't just put these everywhere," said Ed Gardner,  director of business and economic development at Entergy Mississippi. "Amazon wouldn't be in Madison County without the Mega Site being ready." 
Entergy continues to work closely with Nissan Canton, guaranteeing reliable energy to produce both gasoline-fueled cars and trucks as well as its new electric vehicles. The plant will convert two lines for manufacturing EVs, the first step on the way to meeting their goal of 40% of U.S. vehicles sales to be fully electric models by 2030. It's a none-too-subtle sign of Nissan's continued commitment to the state. 
"We're working with Nissan Canton on their sustainability goals, but there are also going to be some expansions with the EV program," Gardner said. "Nissan has been a driving force in the Jackson Metro for 20 years, and the next 20-year horizon for Nissan in Mississippi looks bright." 
---