Insights > Optimizing space to accelerate innovation (InnoLead podcast)
Optimizing space to accelerate innovation (InnoLead podcast)
02/02/2023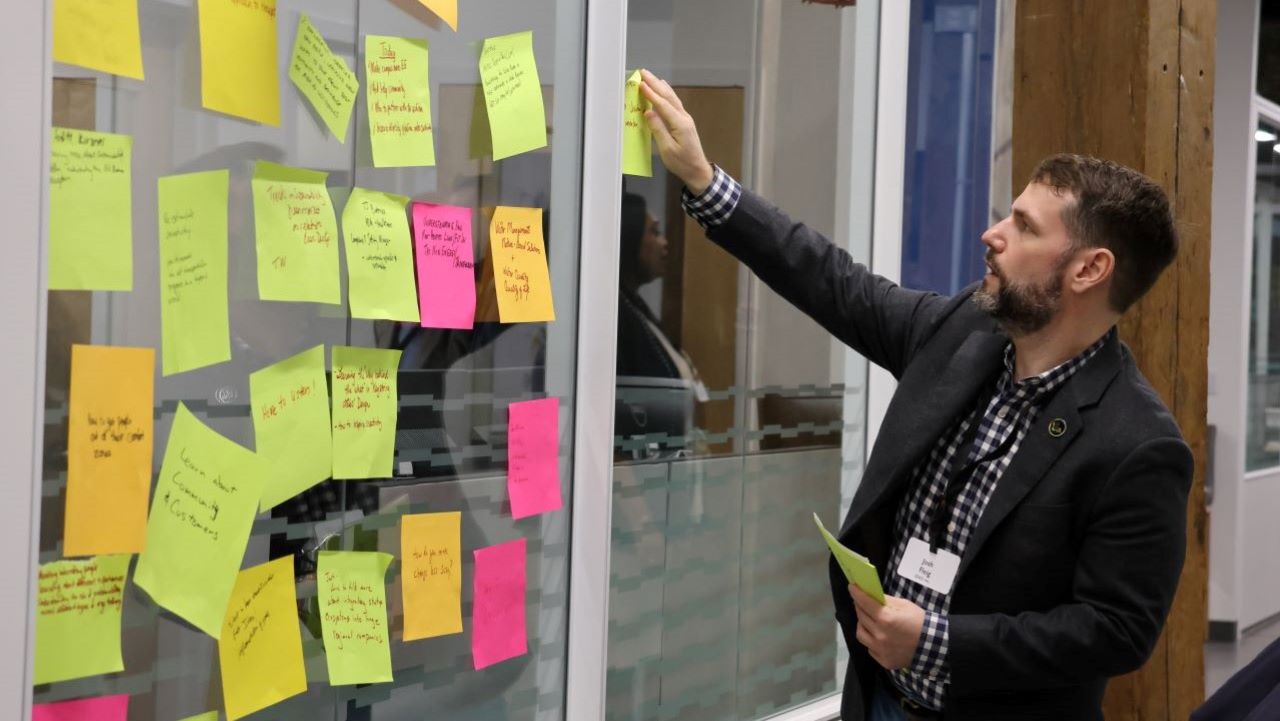 At Entergy, we're on a mission to create sustainable value for all our stakeholders: customers, employees, communities and owners. That's why, in 2019, we launched an innovation center that's dedicated to addressing customer frictions by bringing to market new products and services that improve the lives of all our stakeholders.
Our innovation hub, KeyString Labs, comprises entrepreneurs, engineers, designers and utility experts who share a collective mandate to drive continuous innovation at Entergy. The group proactively collaborates with our customers, employees and communities to construct and implement sustainable solutions that meet the current and future needs of our customers.
KeyString Labs Vice President of Innovation Michael Cross recently joined an InnoLead panel to discuss how Entergy optimizes both physical workspaces and virtual platforms to foster collaboration and accelerate enhancements to the customer experience. Listen to the podcast interview here. To learn more about KeyString Labs, visit keystringlabs.entergy.com.
---