Insights > Population growth sparks North Mississippi grid upgrades
Population growth sparks North Mississippi grid upgrades
10/26/2023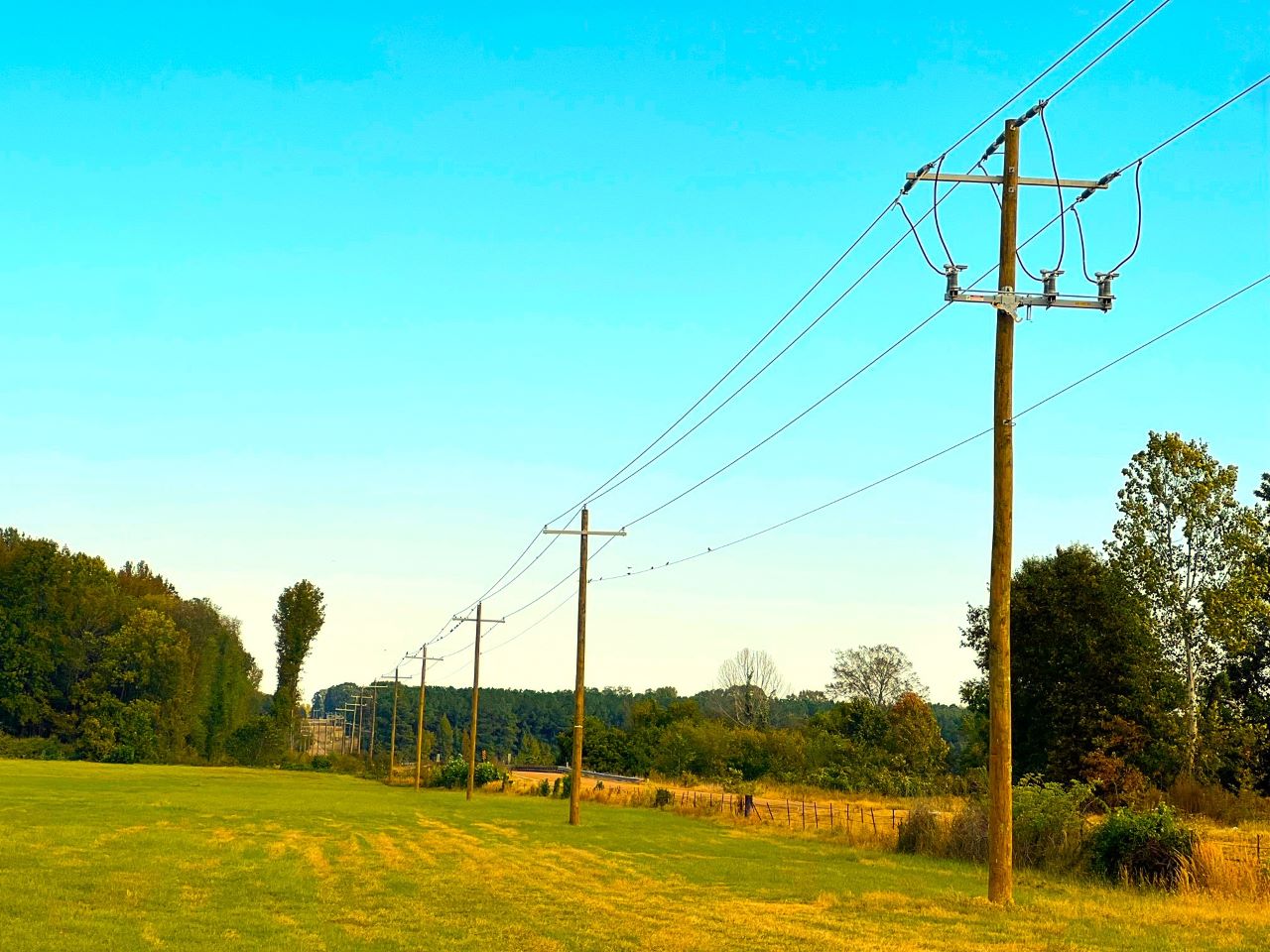 If there's one thing Entergy Mississippi loves to see in our communities, it's growth. With DeSoto County being the fastest growing county in Mississippi, we know our job as a reliable utility is more important than ever for customers in the northern part of the state. It's why the company has poured $4.8 million into strengthening the grid and increasing load capacity in and around Lewisburg.
In 2021, the Lewisburg community welcomed a new middle school building to meet the area's expansion needs. The new construction presented our power delivery teams with the perfect opportunity to rebuild lines that were once in deeply wooded areas, closer to Highway 305. Moving lines to more accessible areas allows crews to better perform maintenance and more quickly restore power during outages. Plus, upgrading lines to provide additional capacity in turn improves reliability.
In total, more than 6.5 miles of power lines were built or replaced along Highway 305, Craft Road and Vaiden Road. While the investment was sparked by the new middle school, more than 750 customers directly benefit from the work – enhancing reliability for both Lewisburg residents and businesses.
The project started in February 2022 and with its completion in July 2023, the lines have an extra 30% capacity to serve the school and surrounding customers. "In a little over a year we've made a significant contribution to supporting DeSoto County's growth with this project. By increasing load capacity in Lewisburg, we're ensuring we can provide dependable electricity to our current and future customers in the area," said Long Tran, senior manager, project management.
Large circuit, large investment
Just south of DeSoto, in Tate County, is one of the longest circuits in Entergy Mississippi's service territory. The circuit, which goes through the town of Coldwater has received a substantial investment in strengthening reliability – a whopping $5 million worth of upgrades.
The work is made possible through a program called Feeder Level Investments. The program holistically targets feeders to improve reliability and resiliency through infrastructure upgrades.
In just this year alone, crews have installed 213 new poles and rebuilt more than 4 miles of power lines, increasing capacity, and providing a more resilient power grid. More than 1,200 residential and farmland customers will directly reap the benefit of the work.
"In addition to the new lines and poles, we've installed six trip savers. When a section of a line is experiencing an outage, the trip savers help us keep power on for as many customers as possible. We'll be able to significantly decrease outages in and around Coldwater," said Randall Vaughan, director, project management.
One might ask how this circuit was chosen for improvements. The answer is data. Engineering and project management personnel pull together outage history and data to target feeder lines with frequent disruptions, while managing customer costs. In 2022, Entergy Mississippi targeted three feeders through the Feeder Level Investments program – one in Coldwater and two in Utica expected for completion in 2024.
While these upgrades target specific equipment, we are continually modernizing our distribution grid by redesigning infrastructure, managing vegetation, and increasing operational efficiency for customers all over our 45-county service area.
---