Insights > Power Restored to More Than 50% of Louisiana Customers Affected by Hurricane Laura
Power Restored to More Than 50% of Louisiana Customers Affected by Hurricane Laura
09/01/2020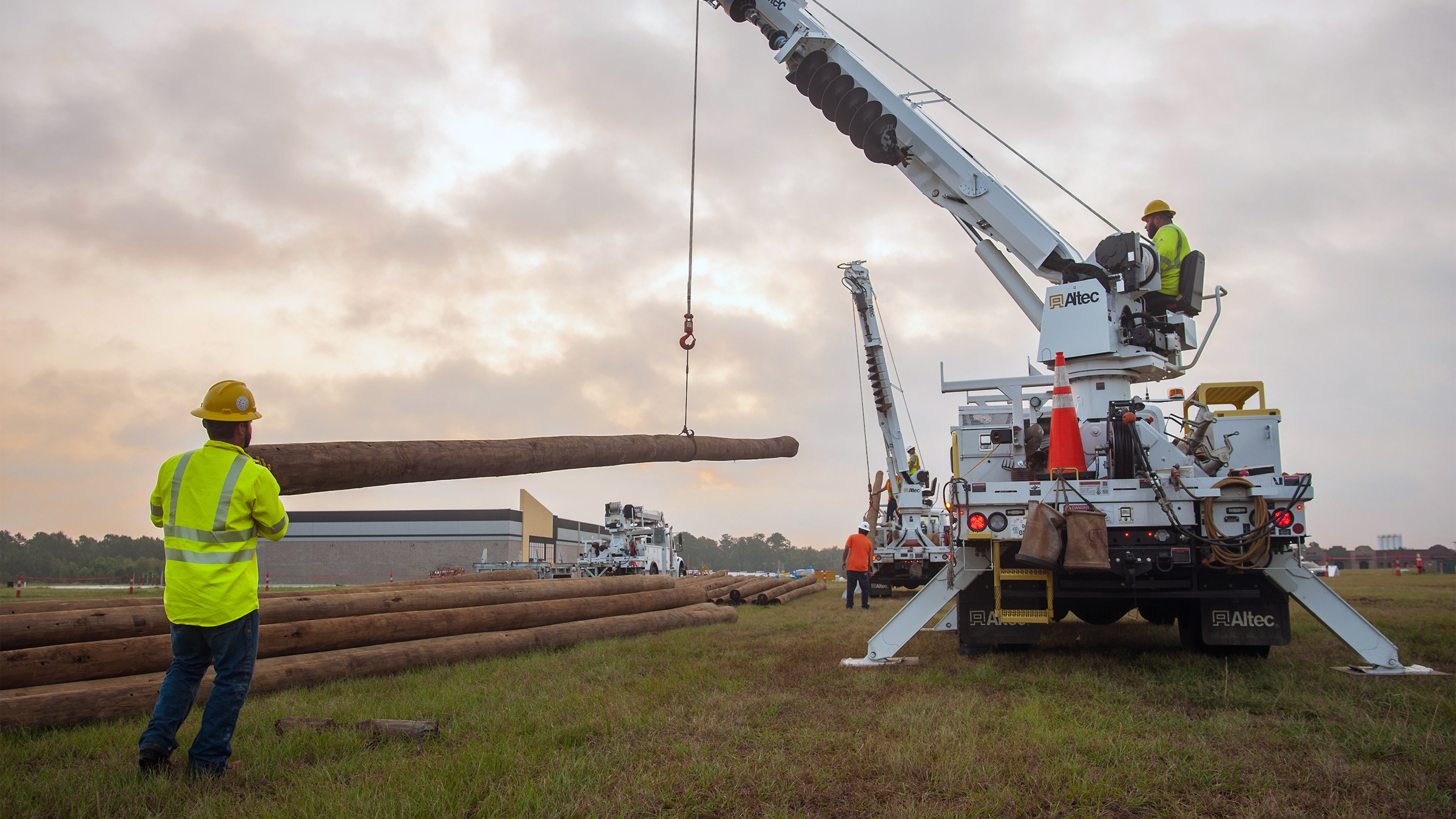 Less than a week after powerful Hurricane Laura moved through the state, crews have restored power to more than 50% of Louisiana customers who lost service.
Restoration efforts are ongoing in north and southwest Louisiana, with crews expecting to restore the vast majority of customers in north Louisiana who can safely take service by Thursday night. However, customers in Calcasieu and Cameron parishes — where the most intense weather moved through — face weeks without power.
Scouts and members of our storm team have identified the following as damaged or in need of repair and replacement, approximately:
8,400 poles
3,400 transformers
16,300 spans of wire down
In addition, approximately 140 transmission lines, which are the larger high-voltage lines that deliver power from substations to the distribution system that feed neighborhoods and homes, were impacted in Louisiana. In addition, several hundred transmission structures sustained significant damage and will have to be rebuilt.
CALCASIEU AND CAMERON PARISHES
Our first and most critical priority is to re-energize the first transmission source into Lake Charles to begin the process of starting available generation units in the area. Crews are evaluating several options based on feasibility and time to execute.
For customers to begin receiving power in the Lake Charles area, some of the transmission lines must first be rebuilt. Those that received major damage may need to be fully rebuilt in parts. Once the transmission lines are flowing electricity into the city, into the substations then through the distribution lines, power will be available to homes and businesses capable of accepting power.
Even as we work to rebuild the transmission system, our power generation and transmission groups are working on a plan to provide power to some parts of the area despite the damaged transmission system.
---