Insights > Powering Life by Building Hope
Powering Life by Building Hope
01/14/2022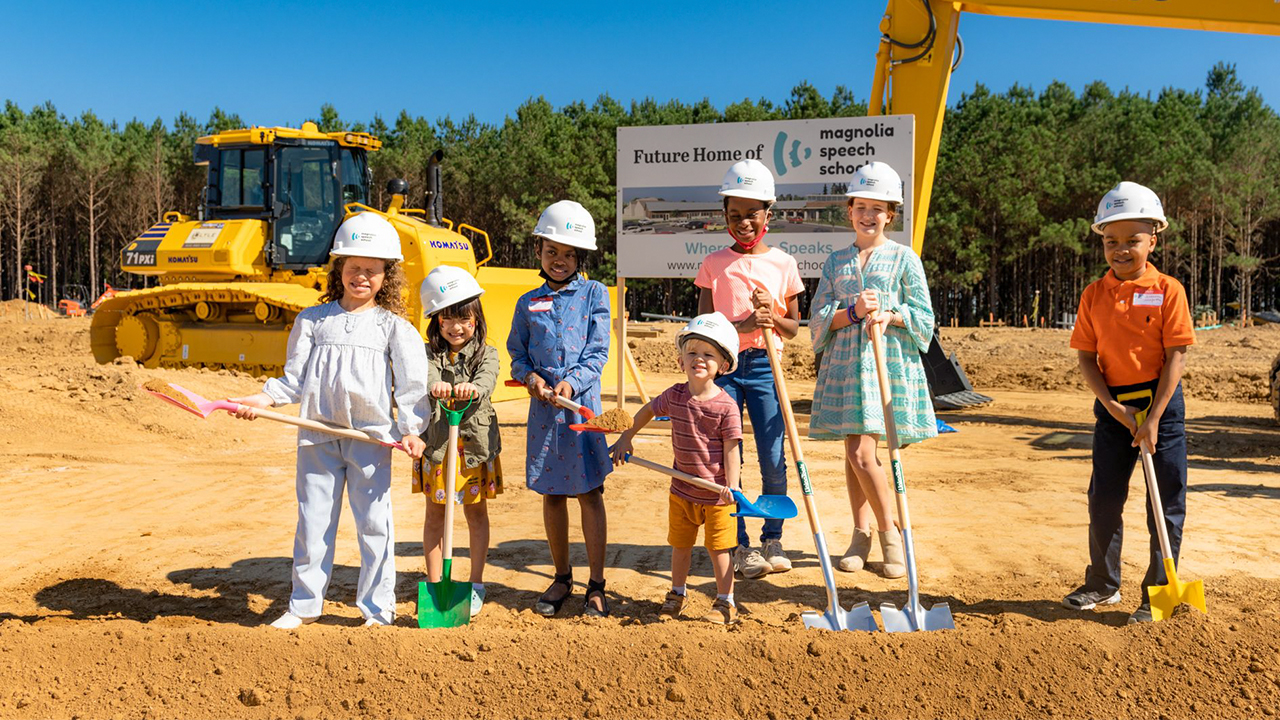 An investment in education is an investment in a child's future. Even more so when that child also faces language and communication learning disabilities, like the students at Magnolia Speech School. The Jackson-based non-profit school, which helps students with hearing loss and communication disorders overcome speech and literacy barriers, is "Building Hope" to expand their services and facilities with help from Entergy Mississippi.
"Every child deserves the chance to reach their full potential," said Haley Fisackerly, president and CEO, Entergy Mississippi. "Magnolia Speech School's expansion, with advanced technology and resources catering to their students' needs, is a great example of the quality educational programs we believe are key to ensuring a bright future for all of Mississippi's children."
Education has been at the heart of Entergy Mississippi's charitable giving for decades. The company's strategic philanthropic investments, like its $50,000 gift to Magnolia Speech School, support education and workforce development, low income and poverty solutions, and environmental programs that are critical to developing healthy, vibrant communities in the state.
"Entergy Mississippi's generous gift to our 'Building Hope' campaign underlines their belief in education for all families in Mississippi," said Valerie Linn, Executive Director, Magnolia Speech School. "By providing support since 2001, Entergy Mississippi has become a strong community partner with Magnolia Speech School, allowing children with communicative challenges access to unique, individualized education. We are grateful for their vision and support."
Take a virtual tour of the planned facilities and learn more about Magnolia Speech School's work with students.
---