Insights > Preparing for Tropical Storm Sally
Preparing for Tropical Storm Sally
09/13/2020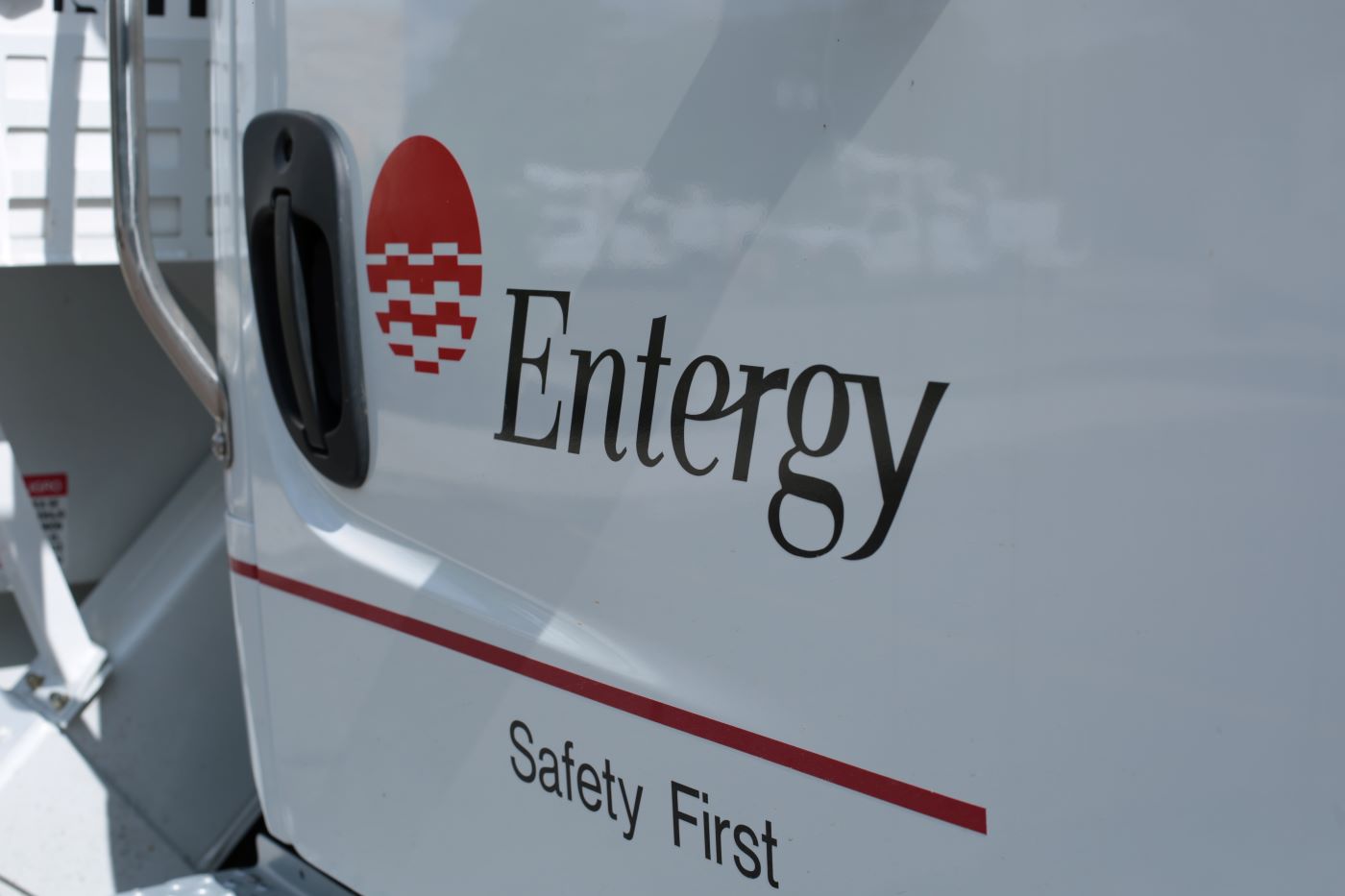 Restoration workers in Louisiana and Mississippi are monitoring and planning for the potential impacts of Tropical Storm Sally over the next few days. Sally's forecast track means torrential rain could be a major threat for parts of our territory in Louisiana and Mississippi.
Sally is expected to slowly approach the coast of southeast Louisiana and Mississippi as a hurricane late Monday and Tuesday. The storm is expected to bring prolonged damaging winds and heavy rainfall. Winds could potentially gust over 100 mph near where the center makes landfall. In addition, tidal surges of 5 to 10 feet are now expected for southeast Louisiana north of where the center moves inland as well as for western portions of the Mississippi Coast. Visit the National Weather Service to see "Sally Key Takeaways."
Workers are preparing for potential power outages. Crews and contractors are on alert and ready to safely restore power to customers as quickly as possible.
We have crews working to rebuild the portions of the electric system in southwest Louisiana as a result of Hurricane Laura. Our commitment to that region does not impact our ability to support customers elsewhere or call in or shift additional resources to different areas. We have identified additional off-system resources to assist in responding to Sally. We are confident we can manage both events effectively.
We already have crews located in SE Louisiana and are relocating company personnel within the service territory and contacting offsite contractors and mutual assistance utilities to provide restoration workers to help restore power to our customers.
We encourage customers to monitor all local weather alerts and have their storm plans in place. It is important to remember that due to the additional safety measures the companies must take because of the COVID-19 pandemic or an inability to secure enough offsite resources, restoration times may be extended, especially if there are widespread outages.
Along with standard storm preparations, Entergy continues to navigate through the pandemic by taking additional preparation steps and adhering to all CDC and state guidelines. Crews will continue to practice social distancing, even in the field, and we ask that customers do the same. For their safety and yours, please stay away from work zones. If you need to report a problem with your service at any time, call 1-800-ENTERGY (1-800-368-3749).
Here's how we approach things at this stage:
Essential services such as hospitals, nursing homes, fire and police departments, and water systems are at the head of the restoration list, along with our equipment that supplies electricity to large numbers of customers.
Then we will concentrate our resources on getting the greatest number of customers back the fastest.
We can't use our bucket trucks until sustained winds are less than 30 mph, but we can still begin restoring service to customers by closing circuit breakers, rerouting power and other actions.
Our restoration process is a team effort. As we respond to this storm, we will use a very detailed, rehearsed plan that has worked well for us during past storm events.
Restoration involves not only workers from our area but also crews from other parts of the four states we serve, other utility companies and contractors.
Repairs begin with major lines to the substations, then to the lines and equipment serving neighborhoods, businesses and homes.
Service lines to individual homes and businesses will be restored last because fewer customers are involved, and in the case of fewer outages spread over larger areas, it often takes more time to get power back on for them.
Flooding
Since flooding is a major threat for this event, we have already secured and mobilized high water vehicles and inspected our substation flood protection to ensure the pumps are gassed up and ready to go. Crews are also working to stage equipment and materials to higher ground in low lying locations. We have also patrolled the critical circuits that serve the Sewerage and Water Board facilities and will continue to work with them throughout this event.
We take steps to protect the safety of our customers, our employees and our equipment during floods. We work closely with local emergency officials and civil defense departments to keep abreast of the latest conditions and expected flood stages and to ensure the safety of employees and the public in the event of flooding.
Sustained flooding could make many areas inaccessible and prevent us from quickly and safely restoring power in a timeframe customers may have come to expect from their experience in previous storms.
Restoration of affected locations could be hampered if workers are unable to access some areas or assess equipment covered with water. When flood waters recede and it is safe to do so, our workers will evaluate damage and begin restoration.
We are taking steps to protect from flooding our substations that distribute electric service to many customers over large areas. They consist of advanced equipment, including electronics and computers, that monitor and re-route power instantaneously through high-speed relays and equipment that protect the electric system.
Flood can cause extraordinary challenges to our restoration efforts. Extensive flooding combined with repeated damage could affect our ability to provide customers an estimated time when we will restore their power.
You should stay safe during the storm.
There is no way to know if a downed line is energized or not, so if you see one, keep your distance and call 1-800-9OUTAGE (1-800-968-8243).
Stay away from standing water and debris from trees and other vegetation. It may be electrically charged from underground or downed power lines.
We encourage customers to use these other means to interact with us during restoration:
Download our free app for your smartphone at entergy.com/app.
Sign up for text alerts by texting REG to 36778 and have your account number and ZIP code handy. The registration pattern is as follows including spaces: REG (account number) (ZIP code). Once registered, text OUT to 36778 to report an outage. You can also report an outage online as a guest.
Visit our View Outages page.
Follow us on Twitter.com/entergy or Facebook.com/entergy.
Call us at 1-800-9OUTAGE (1-800-968-8243).
Follow updates in your local news media, like radio, television and newspapers.
---