Insights > Entergy Louisiana Flood Preparations
Entergy Louisiana Flood Preparations
01/08/2016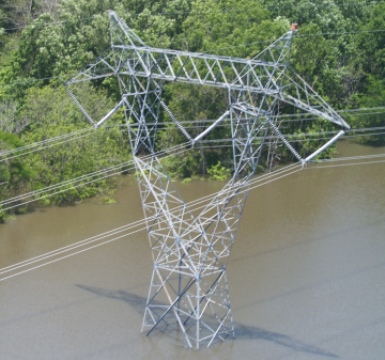 January flooding calls for awareness, preparation and response
At Entergy Louisiana we continuously monitor the weather and its residual effects to protect the public, the safety of our workers and the integrity of our system.
This is especially true right now, as we have been tracking the flooding that has already plagued states north of us and is threatening waterways in the regions we serve.
A team of our employees are currently digging through the worst case scenarios and are watching all of the forecasts closely. While this year's flooding isn't expected to be quite as severe as the historic flooding of 2011, contingency plans are in place to address a variety of emergency situations that could arise.
We will be watching closely as the Bonnet Carre Spillway is opened this weekend. We will make every effort to ensure the safety of the public and our electrical system.
Plans are in place to notify our customers if service disconnections are necessary due to rising water levels. If you live in an area that is subject to flooding or if you will be on or near local waterways, please take a moment to read important safety tips in the chart on this page.
Fortunately, we learned a lot from the 2011 floods and can use those best practices to prepare for this and any future disasters that may come our way. 
Remember – water and electricity don't mix, so prepare and make SAFETY a top priority in 2016 and beyond.
Phillip R. May
President and CEO, Entergy Louisiana, LLC 
Customers should remain aware and prepared
January 2016 Flooding
Things to know:
If floodwaters rise near any Entergy facility such as a power line, substation or power plant, or if floodwaters pose a clear threat to public safety, that facility will be taken out of service until it is safe to restore it.
It is not yet known if any customers will lose power because of flooding over the next two weeks, but we will work to communicate timely with customers, government officials and emergency personnel.
While Entergy is getting prepared, customers are reminded to stay safe by making their own emergency plans: 
If you live in a flood-prone area, take necessary precautions to prepare for flooding and protect belongings from water damage.
If flooding is expected and time allows, have a licensed contractor remove hot water tanks, clothes dryers and ranges, and cap the gas pipe leading to the appliance shut-off valve. Also, have a licensed contractor remove the electric motor and fan, burner and controls from your furnace and shut off gas and electrical supply.
Note that it is winter, so be sure to take safety measures for pets, the elderly or others who may be at risk.
Remove all food from the refrigerator and leave the door open.
Turn off and unplug all appliances.
Create emergency-preparedness kits, including flashlights, a battery-powered radio with fresh and spare batteries, canned food with a manual can opener, a supply of fresh water for several days and a first-aid kit.
Stay away from any downed power lines or flooded areas. Do not walk in standing water and do not venture into areas of debris, since energized and dangerous power lines may not be visible.
Customers who would like to have electrical service temporarily disconnected can call 1-800-ENTERGY and submit a request.
If required to evacuate before flooding occurs, customers should turn off the main electrical power switch to their buildings.
If water has already impacted electrical equipment, never attempt to disconnect power or operate breakers. Call 1-800-ENTERGY to have this done.
Move any portable electrical items upstairs or away from areas at risk of flooding.
Follow manufacturer instructions when using generators and learn more about generator safety tips at com.
Boaters also should take measures to keep themselves and their occupants safe:
Use extreme caution when navigating boats in flooded areas around power lines to ensure boats or occupants do not contact energized lines.
Maintain at least a 20-foot vertical and horizontal clearance of any power conductors.
Remember to look up! Stay aware when hauling and operating boats to ensure proper clearance between masts, antennas or other vertical equipment and overhead power lines.
Rising water levels may have changed how close boats are to power lines. Rising water levels or expansion in lines from heat can make passing near the lines unsafe.
Even if equipment does not touch the line, electrical current may be strong enough to bridge the gap and flow into the boat.­­
---