Insights > Reliability: Our Mission of Dependable Power
Reliability: Our Mission of Dependable Power
08/02/2021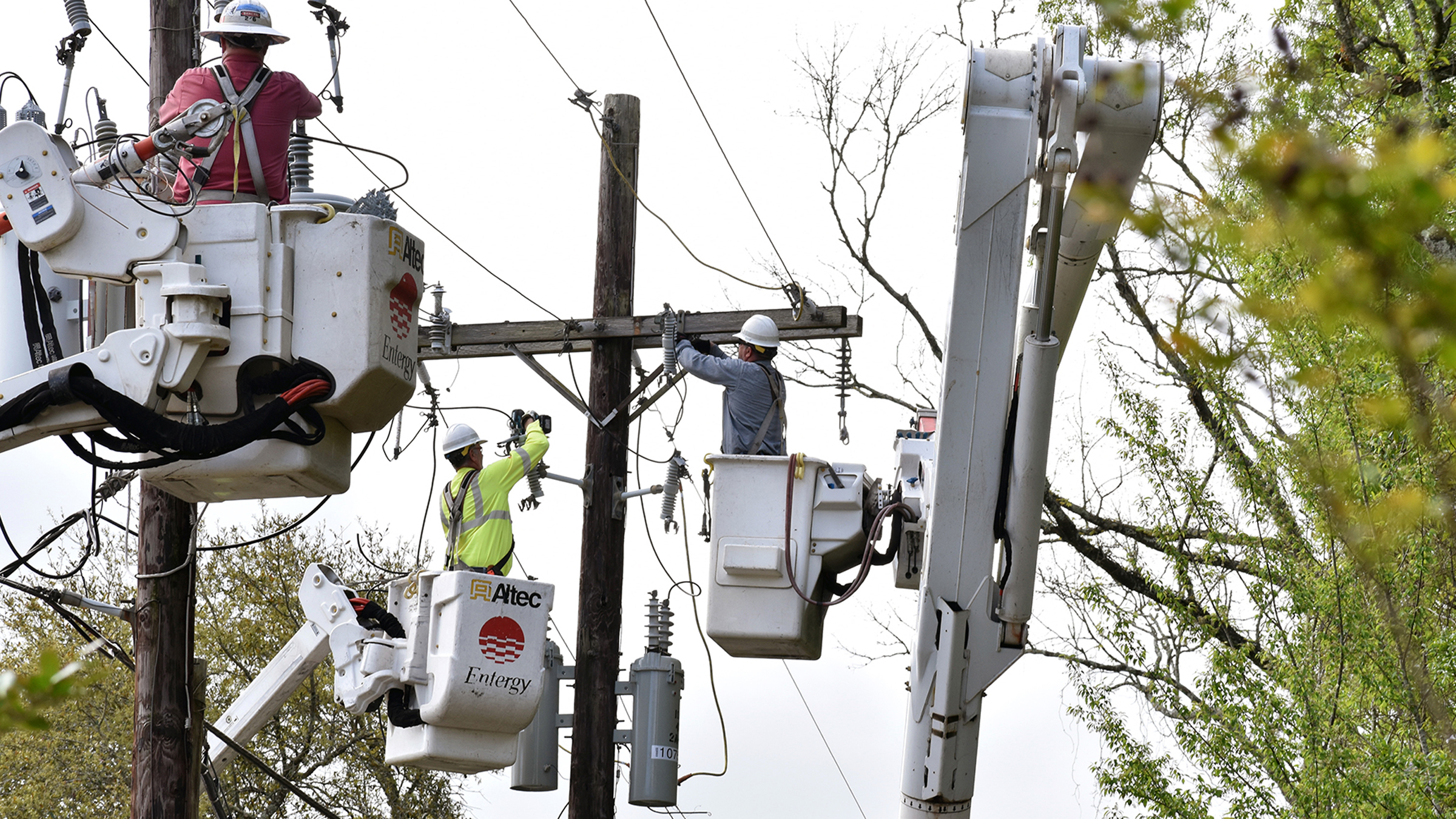 At Entergy Louisiana, we are always working to improve the reliability of your service. Every year, we strive to bring our customers the most dependable product possible, maintaining and improving the electric system using the latest technology.
Our reliability strategy involves everything from routine inspections of poles, power lines and transformers to investing in distribution automation technologies. We aim to balance the needs of corrective maintenance, infrastructure work and forward-looking projects to maximize the benefits for our customers. True reliability means keeping the lights on, which is why Entergy workers on all levels are committed to projects and initiatives to improve the resiliency of the electric system throughout the state.
Across Louisiana
More reliable and modern infrastructure has been a top priority. By replacing overhead power lines and underground cables, installing new switching cabinets and adding smart technology across Louisiana, outages will be more easily addressed and affect fewer customers.
We are investing in new technologies like reclosers and self-healing networks, which work together to sense trouble within the electric system, isolate issues locally and restore power to customers outside of the affected area without requiring human intervention. Other smart devices are being added to our distribution grid to report real-time system health status to further improve the efficiency of reports and repairs.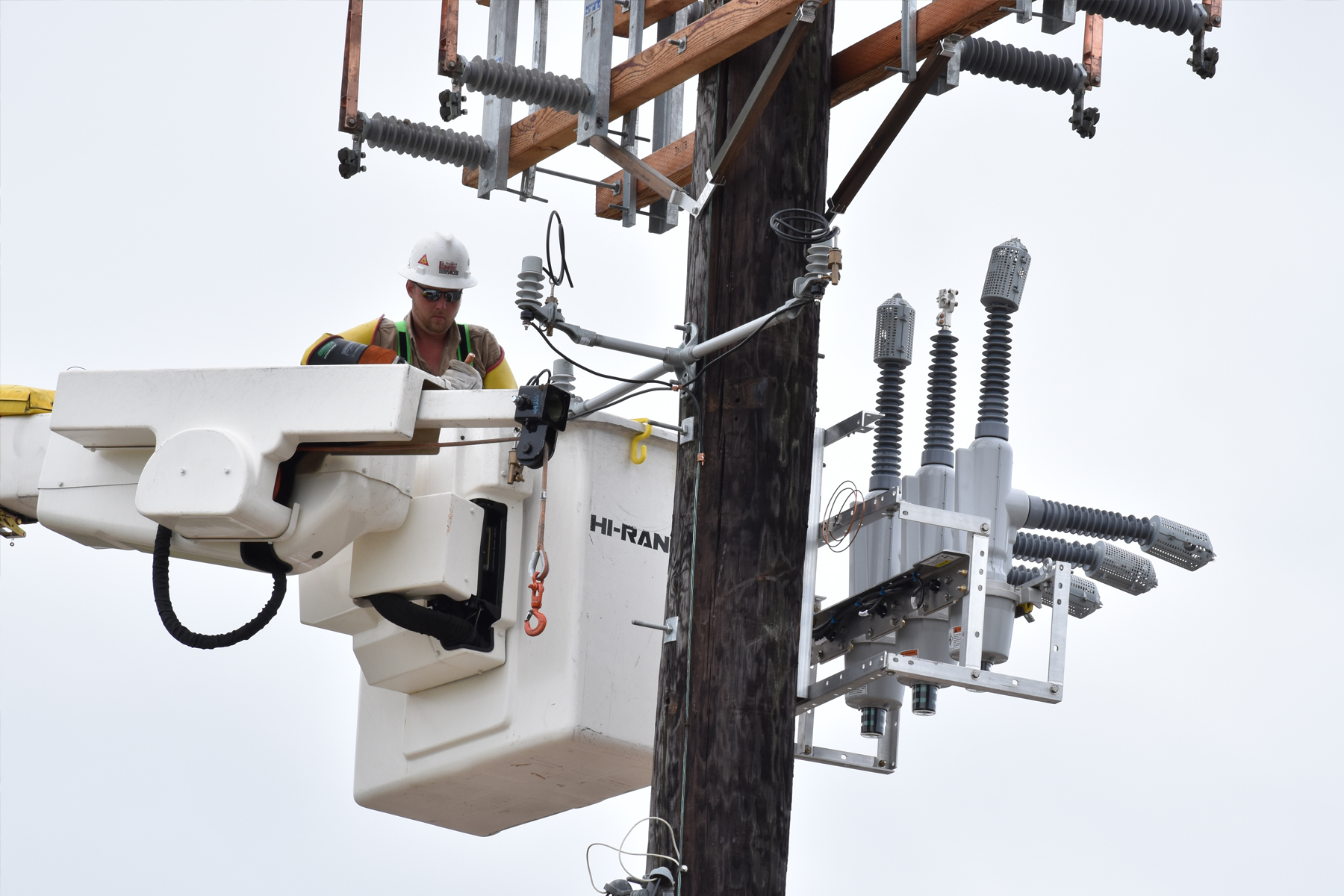 A line worker upgrades equipment and installs a new recloser on a utility pole in the Baton Rouge area.
Infrared cameras and drones are used to inspect power lines, identify weaknesses and enable crews to perform preventative maintenance before an outage takes place.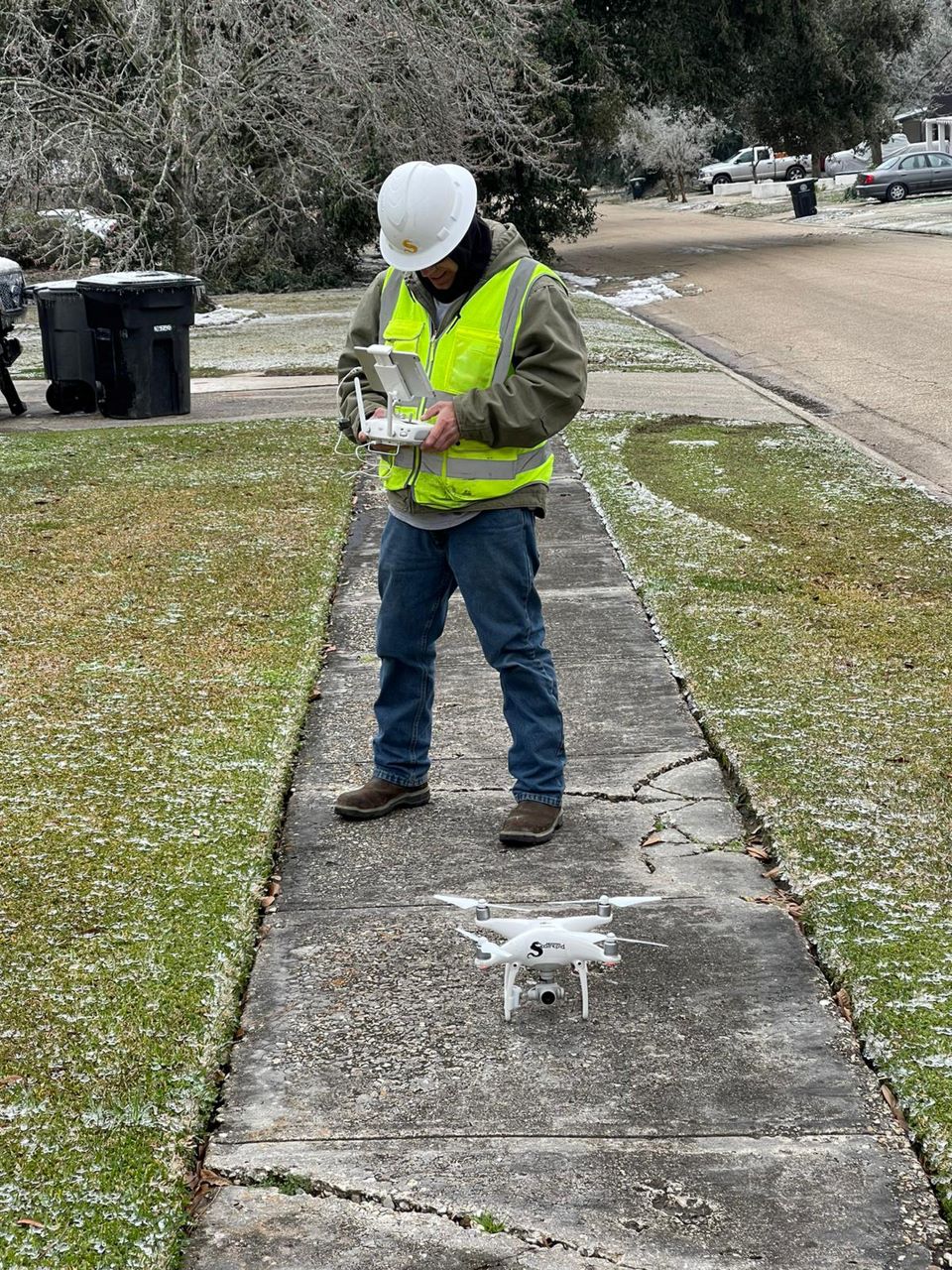 Pictured is an example of a drone that would be used to inspect the electric system.
Although grid modernization is growing in importance, trees and vegetation are still one of the leading causes of power outages. Entergy Louisiana has an annual tree trimming program that trims limbs away from our power lines to minimize the potential for damage to our electric system. We also routinely inspect utility poles to replace aging equipment, regularly install new wires, and even add lightning and animal protection to make sure our system remains dependable.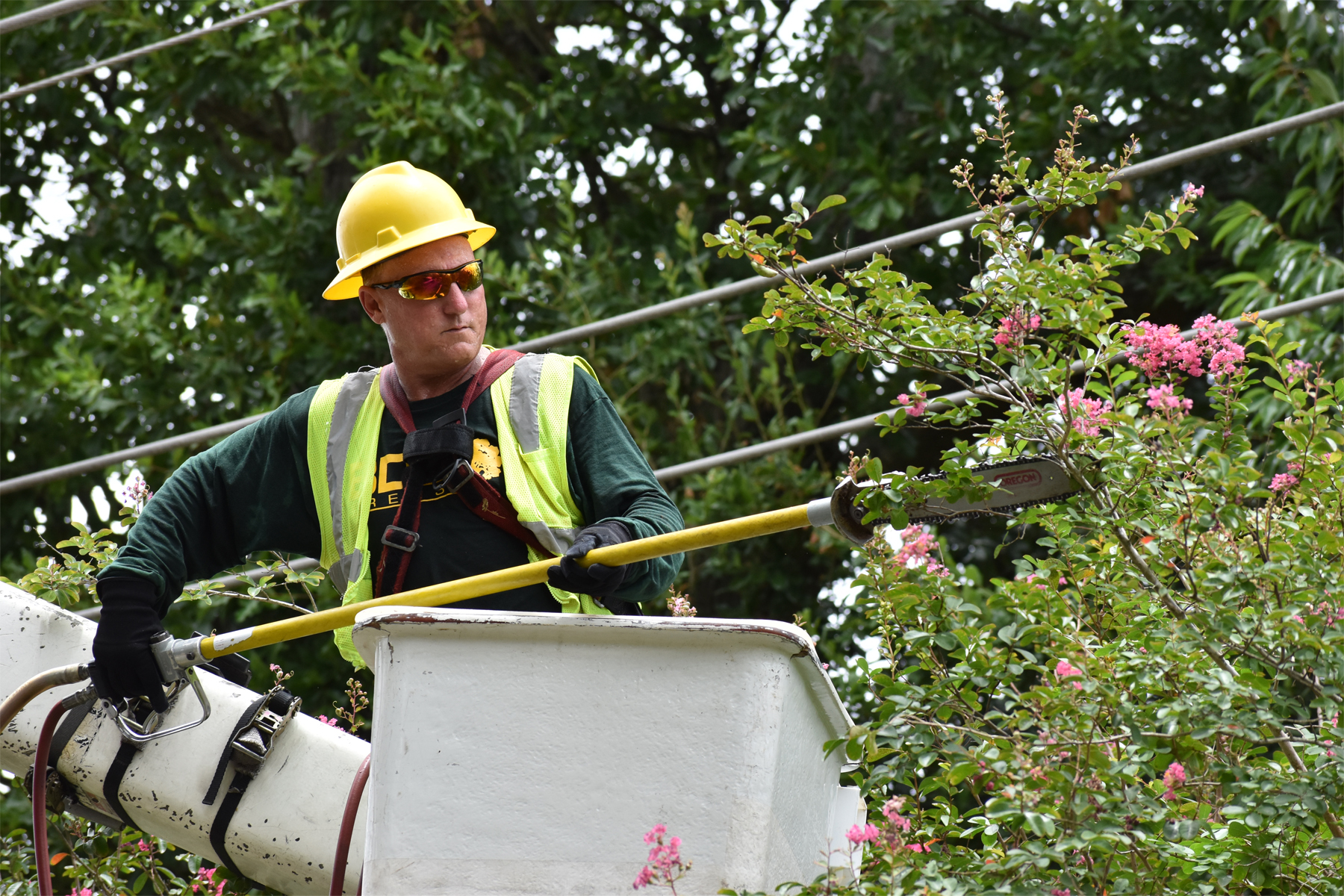 A tree trimmer cuts limb back away from a critical circuit in the Baton Rouge area.
This type of work is happening in every corner of our state. Here are a few recent examples of reliability work that has been completed or is in progress:
In southeast Louisiana, we recently deployed smart devices like reclosers in the Gretna area that will automatically reconfigure the source of power following an outage and minimize the number of customers affected by an outage. We are also replacing many utility poles and upgrading equipment in preparation for the installation of smart devices in the Kentwood and Chalmette areas.
At left, crews work to replace utility poles and upgrade equipment in the Kentwood area. At right, crews are show performing similar work in St. Bernard Parish.
In New Orleans, crews have been inspecting and addressing facilities in need of replacement. A drone inspection was recently completed, enabling crews to identify hotspots that required action or repairs. Also, reclosers were installed throughout the city to help reduce the frequency and length of future outages. 
In north Louisiana, the company is investing millions of dollars to bring a stronger, more resilient electric system to a portion of Webster Parish. From Sarepta to Cotton Valley, crews will be installing hundreds of new utility poles, smart devices and miles of power lines into 2022. And in southwest Louisiana, crews recently replaced large utility structures and upgraded distribution feeders, among other initiatives.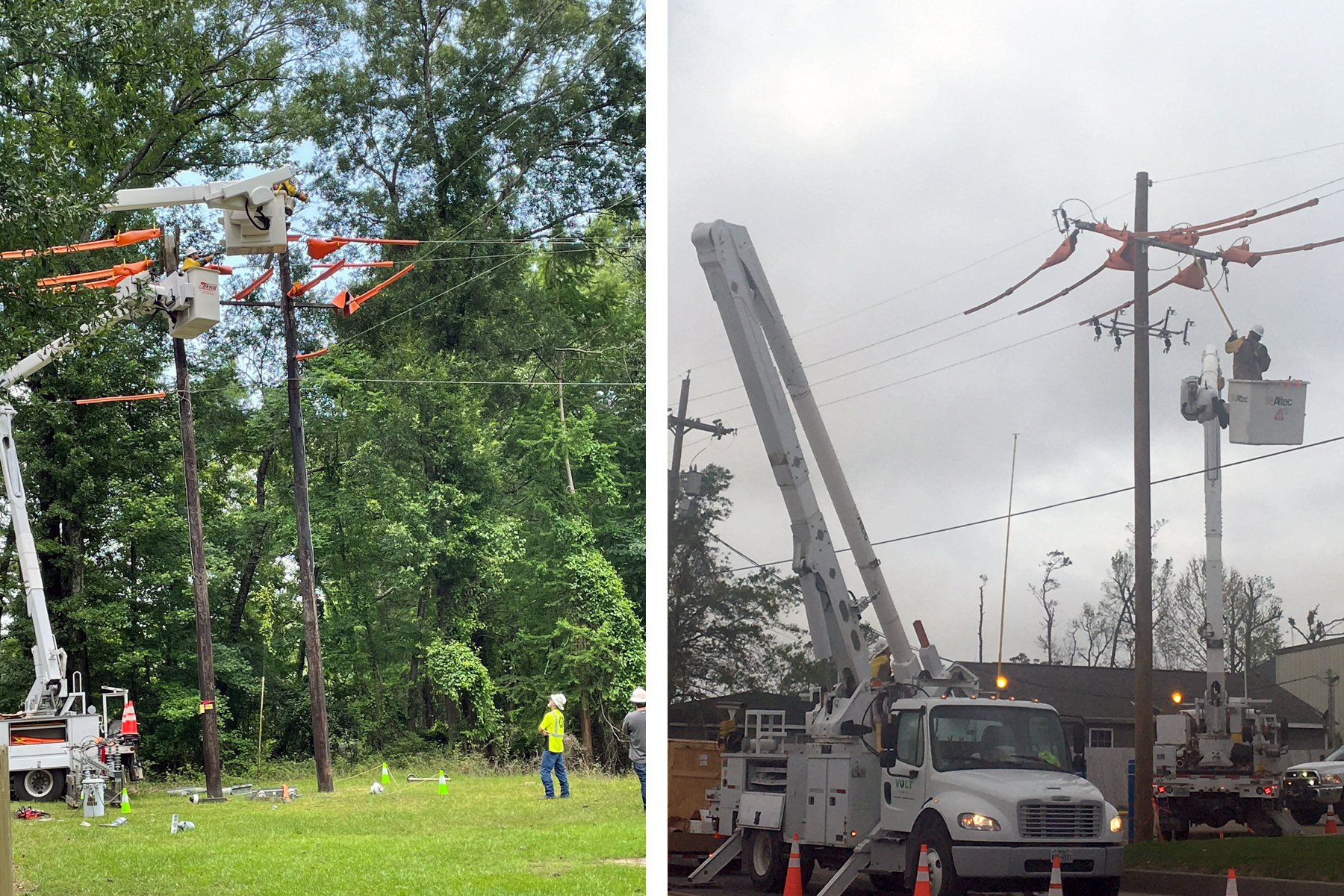 At left, a crew works to upgrade equipment in north Louisiana. At right, a distribution line worker prepares equipment for the installation of a recloser, a smart device that protects the electric system from damage and minimizes the number of customers affected by an outage.
Improving the Grid to Serve You Better
Power is the lifeblood of our communities, and we take pride in maintaining and improving the grid so that hospitals can fight disease and illness, manufacturers can provide goods and commodities, schools can educate future generations, friends and neighbors can reach their aspirations and so much more.
It is our mission of dependable power.
---