Insights > Residential Rooftop Solar Program Credits Customers in Exchange for Rooftop Space
Residential Rooftop Solar Program Credits Customers in Exchange for Rooftop Space
12/09/2019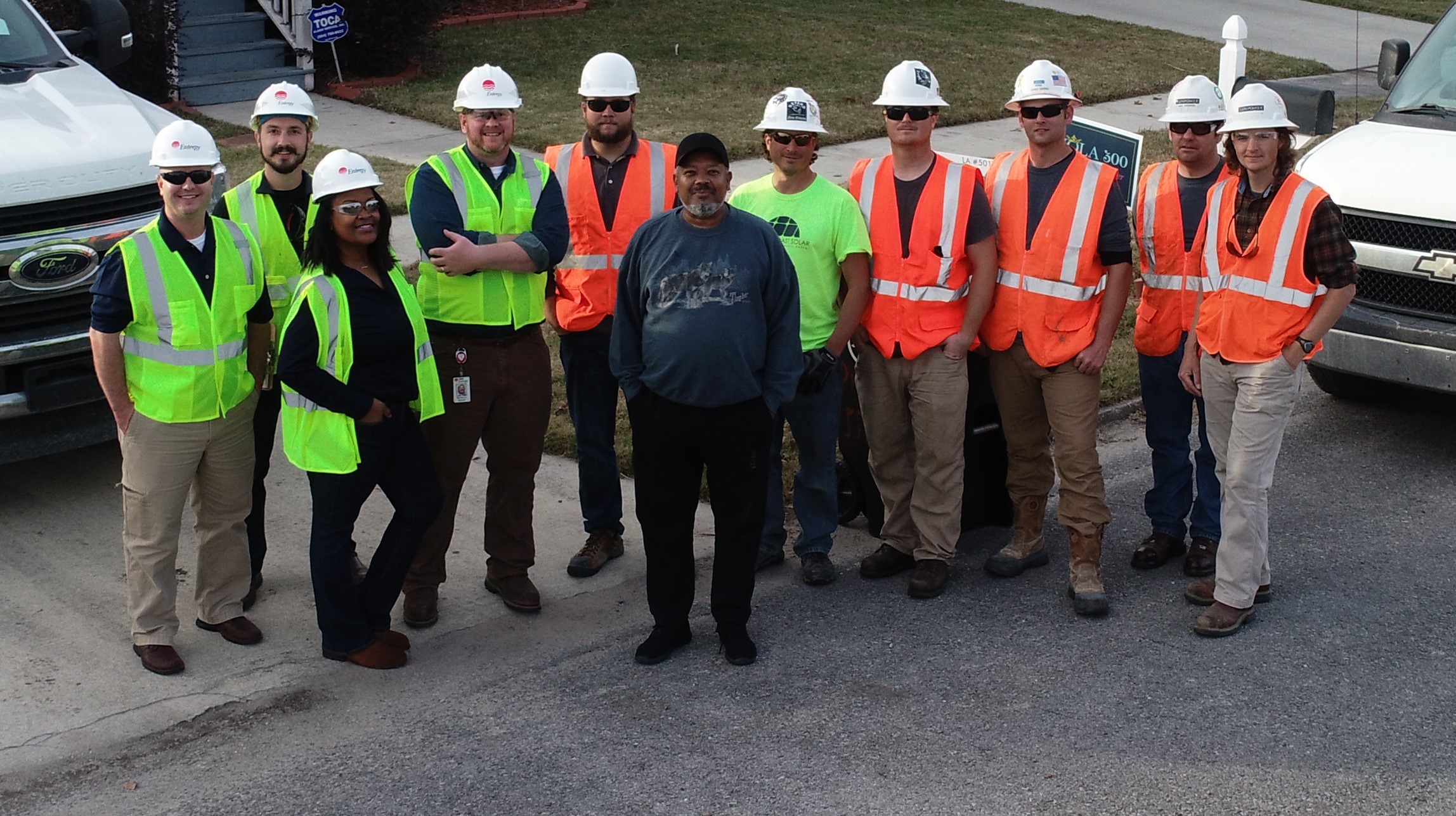 There are only 30 spots left to participate in program
When Johnny Roberts, a retired chef, signed up for Entergy's Residential Rooftop Solar Program he knew he would be helping the company provide renewable energy to New Orleans and saving money on his electricity bill, but he didn't know that he would be building a lasting partnership with Entergy.
In December 2018, Mr. Roberts was the first Residential Rooftop Solar Program participant to have the utility owned solar panels installed on his roof and the first to receive a $30 credit on his bill every month—rain or shine. During the enrollment process, Entergy New Orleans employees sat down with him to answer any questions and walk through the installation process and the partnership developed from there.
"I enjoy having Entergy's solar panels on my roof. The installation went smoothly, employees always check on me and a year later there has been no issues from the installation," said Mr. Roberts. "Paying my bill every month has gotten easier with the credit on my bill. I would recommend the program to anyone who qualifies… sign up while the program is still available."
The Residential Rooftop Solar Program is a simple and straightforward way for approved New Orleans customers to participate in the benefits of distributed renewable energy.  Low to moderate income customers have the opportunity to participate in the program and there are no costs associated with enrolling.
Through partnerships with local vendors, Entergy New Orleans will:
Install the rooftop solar system at no cost to customers.
Stand behind the installation quality.
Operate and maintain the solar system.
Provide home owners with a $30 bill credit every month.
"This program is as important as it is innovative for a sustainable energy future for New Orleans and our customers," said David Ellis, president and CEO of Entergy New Orleans. "We want to thank our customers and neighbors for joining us in this journey as we continue to build the utility of the future and find solutions to help them save money."
Since the programs launch, 70 Entergy New Orleans customers have signed up to have solar panels installed on their roofs and the company is still working with non-profit organizations and home owners to sign up more customers. There are only 30 spots left. Interested customers should apply here.
---