Insights > RESTORE Cooperative Agreement Adds Grid Resiliency, Benefits Customers
RESTORE Cooperative Agreement Adds Grid Resiliency, Benefits Customers
10/10/2017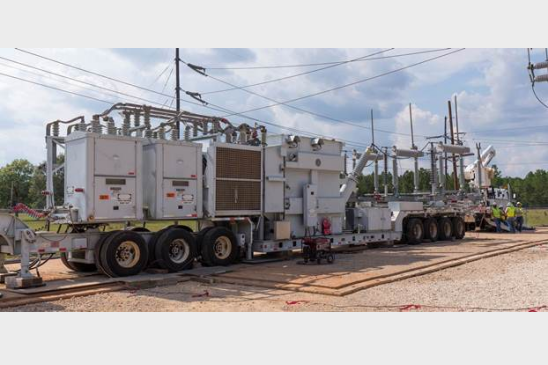 Loss of electric service disrupts the simple tasks of daily living – cooking, washing clothes, reading by a lamp. We here at Entergy Corporation know that disruptions will come, either in the form of weather disturbances or other grid interruptions. That certainty has fueled advance planning to mitigate impacts as an ongoing, ever-improving key companywide imperative. Part of that planning includes sharing of resources among Entergy operating companies and participation in regional mutual assistance partnerships with other utilities.
To that end, Entergy has also joined the relatively new RESTORE collaboration. The name stands for Regional Equipment Sharing for Transmission Outage Restoration. The group was formed by the Atlanta, Georgia-based Southern Company in 2016. Twenty-eight companies now participate in RESTORE. While there are slight differences in operating styles, we all share a common focus: bolster grid resilience.
Entergy views the program as one more way for the company to speed recovery after a catastrophe—an outcome desired by customers, owners, employees and communities. There is no fee to participate in the program. Our ultimate goal is to ensure that we foster an arrangement that benefits our customers by cooperating with neighboring utilities for additional resources in times of natural disasters. This will lead to efficiency in response time, expedited recovery and grid resilience for our transmission system and our customers.
The national importance of a strategic transformer reserve was highlighted by the Department of Energy's Strategic Transformer Reserve Report to Congress earlier this year. Spares available through RESTORE are earmarked for catastrophic events. As a member company, Entergy is committed to holding six autotransformers in reserve for the program, making them available for other participating companies when needed while providing an opportunity to obtain ATs in return.
Entergy joined RESTORE in September, though the decision to join was being strongly considered before Hurricane Harvey drenched Southeast Texas and Southwest Louisiana with record-breaking rainfall. The storm simply reinforced the wisdom of joining. Five mobile transformers provided by Entergy Louisiana, Entergy Mississippi and three neighboring utilities helped get the power back on for impacted Entergy Texas customers.
Additional equipment is expected to be added as the program continues to develop.
Mark Hunter works in Entergy's transmission's policy and regulatory group. He served on RESTORE's Operating Committee and led Entergy's initiative to join the group.
---