Insights > Teamwork Mississippi promotes the promise of economic development
Teamwork Mississippi promotes the promise of economic development
07/13/2023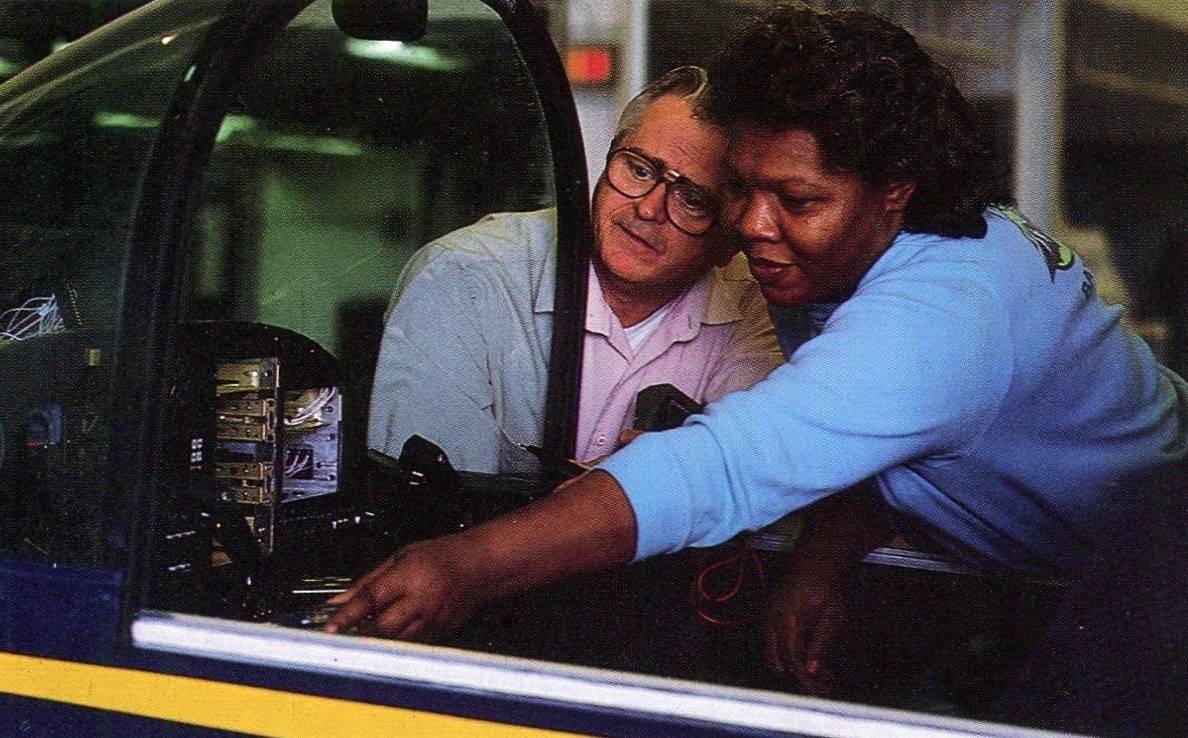 Economic development in Mississippi began to increase during the mid-20th century, as decades of efforts like Mississippi Power & Light's "Helping Build Mississippi" program led to new investment in the state. And during the next quarter-century, the labor force kept growing to meet their needs.
Manufacturing operations such as Ben's Original rice and Packard Electric—which together have been in the state nearly a century now—arrived to put Mississippians to work as agriculture began to recede as the dominant economic engine. While those acquisitions resulted from earlier economic development efforts, by the  '90s Mississippi needed a new workforce strategy.
"Early on, a lot of the companies that were interested in Mississippi were primarily just interested in the availability of labor," says Will Mayo, who served as director of economic development at MP&L from 1979 to 2002. "But over the years, we were able to observe the change in businesses. They went from just wanting available labor to needing more skilled workers and the availability of trainable labor. The main thing was to try to stay ahead of the curve."
Teamwork Mississippi represented the future of economic development in the state. Established in 1991, this new program addressed the transition over time from companies merely needing quality labor to needing a more skilled and trained workforce. The shift in thinking expanded MP&L's focus from trying to recruit businesses to preparing the communities in its 45-county service area for the jobs of tomorrow.
"We put Teamwork Mississippi together with the understanding that if you're going to be successful, you've got to get people ready to be successful," Mayo says. With that insight firmly in place, MP&L assembled a community development team to create assessments to give communities an objective, outsider's perspective on their education opportunities, available skills and quality of life. 
Team City designation inspires confidence
A cornerstone of the Teamwork Mississippi initiative was the Team City conference, an annual gathering of community leaders and experts in economic development that enabled them to align their priorities and efforts. Economic development professionals educated community leaders on what they needed to do to become successful. Grant programs funded community revitalization and beautification projects. Then, once a city met the established criteria, MP&L designated them as a Team City—which gave both industrial site selectors and local leaders confidence that their communities were prepared.
Community colleges such as Hinds, Southwest Mississippi, Copiah-Lincoln, Holmes, Mississippi Delta, Coahoma and Northwest Mississippi played an integral role in Teamwork Mississippi through workforce training programs. Businesses looking to locate in the state needed workers who could use computers and perform advanced mechanical skills, and these local institutions stepped up with two-year degree programs, certificates and specialized courses to help students gain the skills employers needed. Companies such as Double G Coatings in Byram, a supplier of galvanized steel, and Hunter Engineering in Raymond, an early innovator in electronic instrumentation for automotive service, put Mississippians to work.
And Teamwork Mississippi didn't overlook crucial opportunities that other developers may deem low-hanging fruit: helping established and homegrown operations grow.
"The vast majority of the new jobs came about as a result of expanding businesses in those communities," Mayo says, "so we had an existing industry group that went out and tried to make sure that the businesses we already had were healthy and had whatever they needed. We kind of acted as a liaison between the state of Mississippi and our existing customers."
These better-paying, higher-skilled jobs helped Mississippians' household income levels increase by more than 130 percent between 1990 and 2021. That level of economic impact can change lives and family trees.
One day while Mayo toured Hunter Engineering, a line operator stopped him. "He said, 'Thanks to you and Entergy, my children will have Christmas this year,'" Mayo says. "That's the important part of what we do—trying to help people have a better quality of life."
---