Insights > Transmission Connects Renewable Energy to our System in a New Way
Transmission Connects Renewable Energy to our System in a New Way
08/19/2020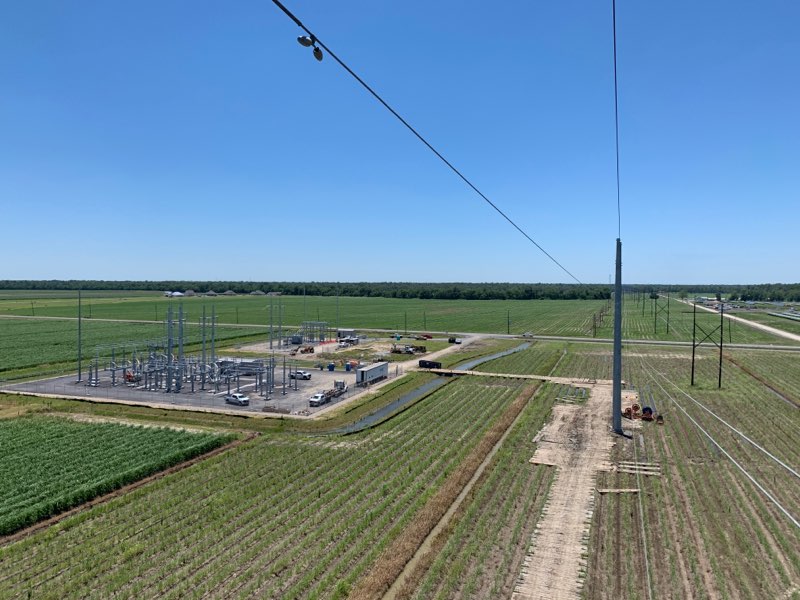 Transmission plays a vital role in contributing to Entergy's environmental and sustainability strategy. One way we are meeting our commitment to diversifying our generation portfolio is as a Transmission Owner in the MISO Definitive Planning Process, or DPP. MISO's DPP is an avenue for Entergy to support the development of renewable energy across our service territory and for prospective Interconnection Customers to interconnect new generation facilities to our transmission system.
What does this mean to Transmission?
As of July 2020, Entergy has roughly 30 executed Generator Interconnection Agreements in total across all four states for generating projects with in-service dates ranging from 2020 to 2023. These projects are predominately solar but also include wind and gas generators of various sizes and range in development – from placed in-service, to design and construction phase, and others waiting to be initiated.
Interconnection facilities typically involve building a new line bay position at an existing Entergy substation, or a new interconnection substation energized by an existing Entergy transmission line. For the new interconnection substations, the Interconnection Customer is provided the option to self-build, which allows for the customer to construct the standalone facilities and later transfer to Entergy ownership and control upon energization. While an Interconnection Customer may construct the interconnection substation, Entergy provides oversight throughout the entire project to ensure our design standards are met.
"Tremendous coordination is required to bring a generator interconnection project from concept to reality - it is no small feat, and, in all cases, the multi-year effort relies on the expertise and professionalism of the collective Entergy team," said Chris Jones, manager, transmission project development. "This program is unique and in many ways is the intersection of several of our important transmission initiatives around continued business growth, investment in renewable generation, exceeding customer expectations and inclusive teamwork."
---