Insights > Tree Trimming Keeps Lines Free and Clear in New Orleans
Tree Trimming Keeps Lines Free and Clear in New Orleans
01/18/2019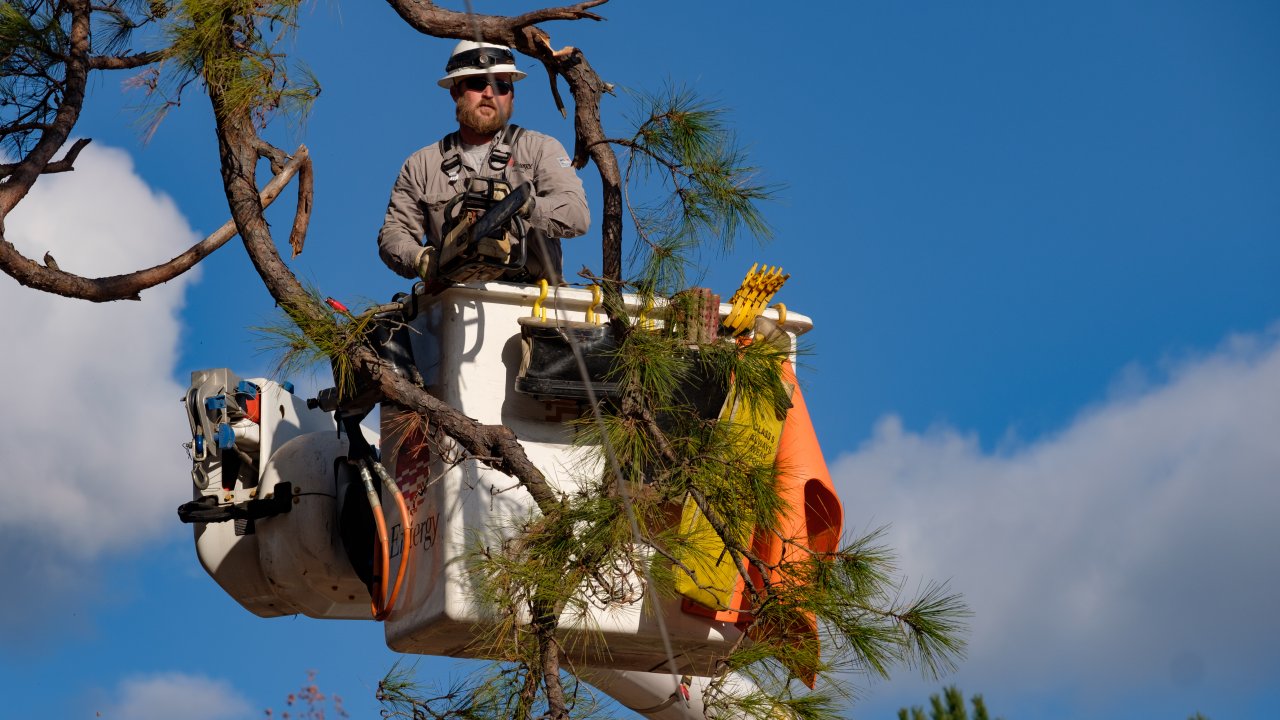 The majestic oaks and scenic palm trees help create the New Orleans cityscape both residents and tourists have come to know and love. But those tree limbs, if not maintained, also can cause outages should they not be kept free and clear of overhead powerlines.
Keeping the importance of the city's tree canopy in mind, Entergy New Orleans regularly sends out teams to inspect tree limbs and keep them at a safe and manageable distance from our infrastructure to deliver dependable power to our customers.
Entergy follows the National Electrical Safety Code, which requires a measured clearance around power lines. Entergy also works within the New Orleans Department of Parks and Parkways regulations for tree trimming. Protruding limbs are trimmed back to the next limb or to the trunk, so they won't be apt to grow out again and interfere with the lines. Only limbs affecting the power lines are removed, which means trees are trimmed only on one side or only at the top or through the middle, depending on where the lines are.
Entergy is also a Tree Line USA certified utility. The Tree Line USA program is sponsored by the Arbor Day Foundation in cooperation with the National Association of State Foresters and recognizes utilities that meet three requirements: a program of quality tree care, annual worker training in quality tree care practices and a tree planting and public education program.
Keeping our city beautiful and our power dependable is all part of how Entergy continues to power life in our community.
---