Insights > Who dat named Saints' Lineman of the Game? Burgess dat!!
Who dat named Saints' Lineman of the Game? Burgess dat!!
10/06/2022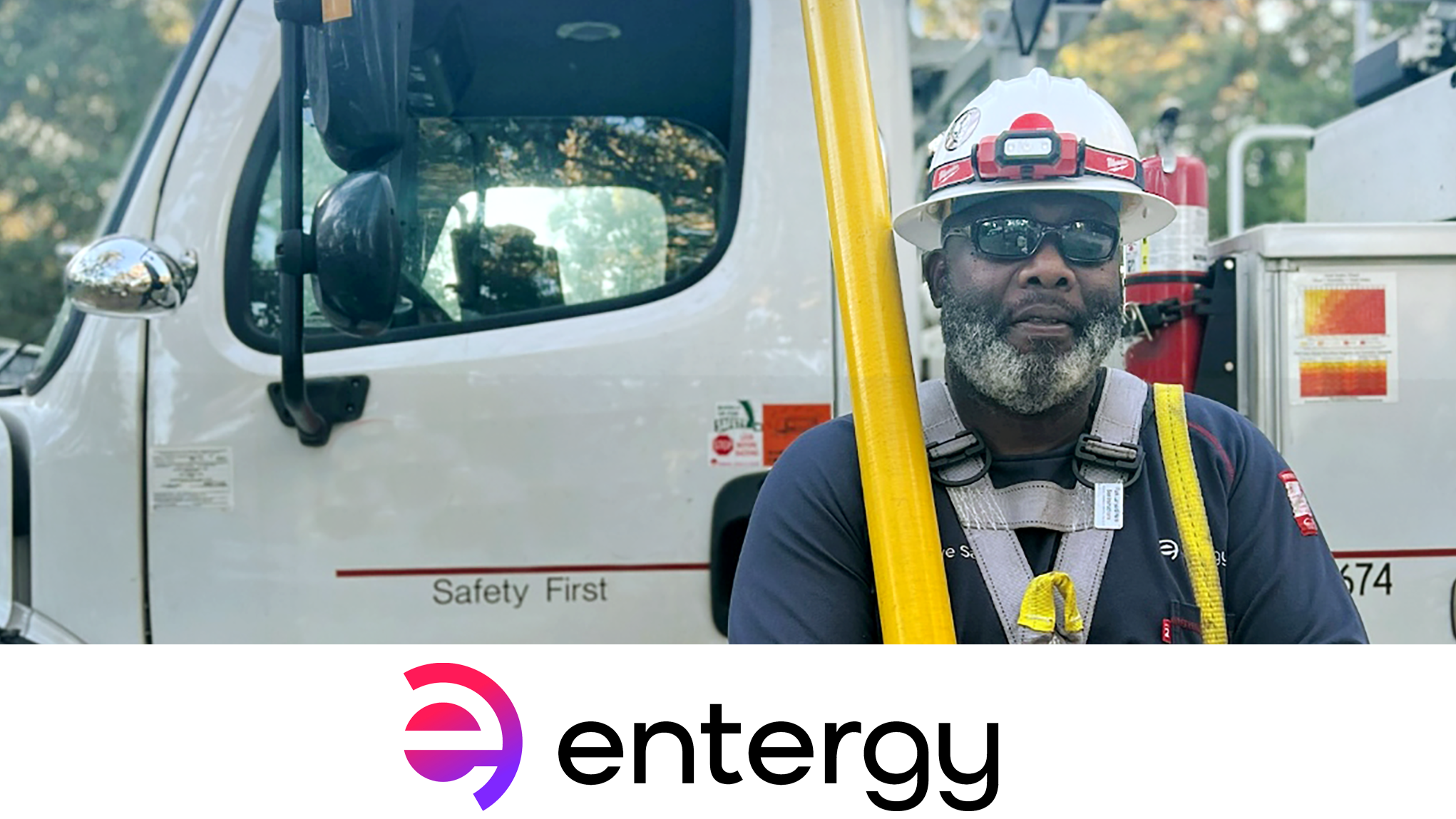 When the New Orleans Saints are home in the 'dome this Saturday, Oct. 9, Entergy Mississippi line worker Vince Burgess will be in the house to watch the team take on the Seattle Seahawks and to be honored as the Entergy Lineman of the Game.
It will be Burgess's first time to watch an NFL game live in-person, and only his second visit to the Crescent City.
"I'm excited," said Burgess, who plans to bring a friend along for the occasion.
Burgess, a trouble man in the Rankin Network, has been with the company for 33 years. Antonio Christmas, his supervisor, said that he's very deserving of the Lineman of the Game honor.
"Vince has great leadership skills and readily takes ownership of any task that he is given," Christmas said. "He's a team player who works well with his co-workers in getting the job done.  His commitment to safety coupled with the high quality of work he produces makes him an exceptional employee."
Burgess will enjoy two nights in New Orleans, a pre-game on-field pass to watch the players warm up, plus tickets to the Entergy suite to watch the game in style.
As for the outcome?
"I predict it will be 21-14, Saints over the Seahawks," he said.
Can he get a "Who dat?"
---