News Release > Entergy announces agreement to sell gas distribution business to Bernhard Capital Partners
For Immediate Release
Entergy announces agreement to sell gas distribution business to Bernhard Capital Partners
10/30/2023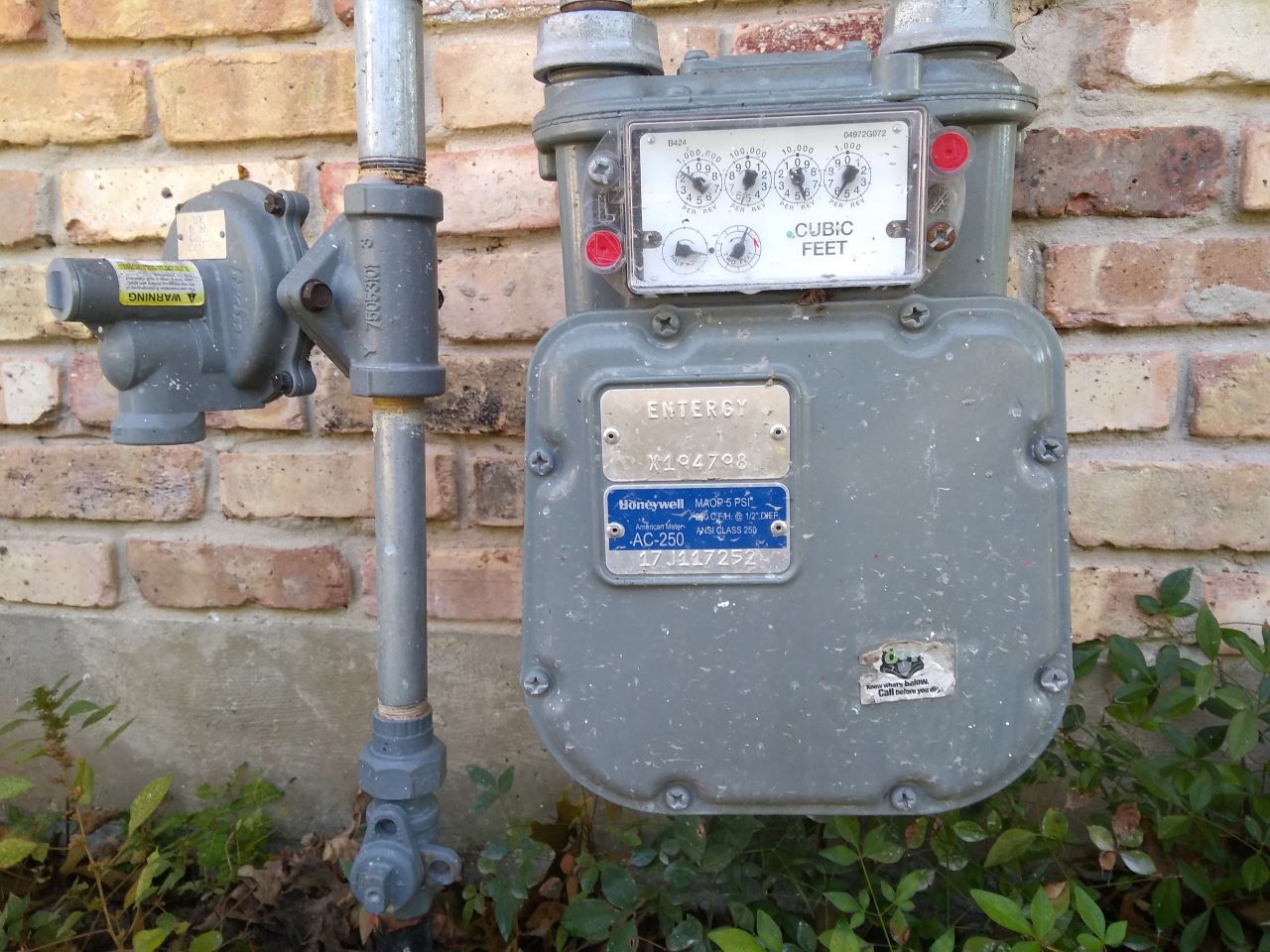 Sale will support the customer-centric capital needs of the company's growing electric utility business

NEW ORLEANS and BATON ROUGE, La. – Entergy today announced it has entered into an agreement to sell its gas distribution business to Bernhard Capital Partners, a services and infrastructure-focused private equity management firm, for approximately $484 million in cash, subject to certain purchase price adjustments. Entergy Louisiana's gas business serves approximately 95,000 homes and businesses in the Baton Rouge area, and Entergy New Orleans' gas business serves approximately 109,000 homes and businesses in New Orleans.
"We are pleased to partner with Bernhard Capital, who shares our values around employee engagement, safety and reliability performance, quality customer service and local community investment," said Drew Marsh, chairman and chief executive officer for Entergy. "This agreement allows us to continue our strategy of simplifying operations and focusing on our regulated electric utility business for the benefit of our customers. Our gas utilities and dedicated gas employees have been and continue to be an integral part of Entergy, which is why it was imperative to approach this decision with thoughtful and deliberate consideration. I want to thank our employees for their hard work and accomplishments."
If approved, the net proceeds from the transaction will be used to strengthen Entergy's credit through the repayment of debt and to support the customer-centric capital needs in its growing electric utility business. The impact on Entergy's adjusted earnings per share outlook is expected to be essentially neutral. Entergy's management team will discuss the transaction on Wednesday, Nov. 1, at 10 a.m. CT, as part of its third-quarter 2023 earnings release and teleconference.
"Our work is focused on strengthening businesses to, in turn, strengthen some of our country's most critical infrastructure assets," said Jeff Jenkins, founder and partner at Bernhard Capital Partners. "Under Entergy's leadership, the natural gas distribution business has effectively served the two largest metropolitan areas in our state for decades. We believe this operation is primed to provide even greater services to Louisiana communities and beyond. We have an experienced leadership team prepared to lead it through strategic, transformational growth. This agreement is the catalyst to significant investment and opportunity for current employees, customers, and our state. In fact, we anticipate creating more than 100 new, high-paying jobs for Louisiana residents through this investment. We look forward to welcoming all of the business' current employees into the family of Bernhard Capital's portfolio companies and working together to make positive impact on the communities we serve."
Based in Baton Rouge, Louisiana, Bernhard Capital focuses on investing in companies that provide critical services to government, infrastructure, industrial, utility and energy sectors, as well as investing in utility assets. To date, Bernhard Capital has invested in over 65 services-focused companies across 19 platforms, including several utility companies, that collectively employ more than 19,000 people globally.
In addition to customary closing conditions, the sale will require regulatory approvals by the Louisiana Public Service Commission, the City of Baton Rouge/East Baton Rouge Parish Metropolitan Council and the New Orleans City Council. The sale is expected to close in approximately 21 months, inclusive of the regulatory review process and a transition period.
Entergy remains committed to the safe and reliable operation of its gas distribution business through the close of the transaction. If approved, Entergy will actively work to ensure a smooth transition of the gas business to Bernhard Capital.
RBC Capital Markets LLC is serving as financial advisor to Entergy and Skadden, Arps, Slate, Meagher & Flom LLP is serving as the company's legal advisor. Jefferies LLC is serving as financial advisor to Bernhard Capital and Kirkland and Ellis LLP is serving as their legal advisor.
About Entergy
Entergy (NYSE: ETR) is a Fortune 500 company that powers life for 3 million customers through our operating companies in Arkansas, Louisiana, Mississippi and Texas. We're investing in the reliability and resilience of the energy system while helping our region transition to cleaner, more efficient energy solutions. With roots in our communities for more than 100 years, Entergy is a nationally recognized leader in sustainability and corporate citizenship. Since 2018, we have delivered more than $100 million in economic benefits each year to local communities through philanthropy, volunteerism and advocacy. Entergy is headquartered in New Orleans, Louisiana, and has approximately 12,000 employees. Learn more at entergy.com and follow @Entergy on social media. #WePowerLife
About Bernhard Capital Partners
Bernhard Capital Partners is a services and infrastructure-focused private equity management firm established in 2013. Bernhard Capital Partners has deployed capital in four funds across several strategies and has approximately $3.4 billion of gross assets under management. The principals of Bernhard Capital have a proven track record of operational expertise, focusing on employee engagement and investing in the communities they serve. Bernhard Capital Partners seeks to create sustainable value by leveraging its experience in acquiring, operating and growing services and infrastructure businesses. For more information, visit www.BernhardCapital.com.
Cautionary note regarding forward-looking statements
In this release, and from time to time, Entergy makes certain "forward-looking statements" within the meaning of the Private Securities Litigation Reform Act of 1995. Such forward-looking statements include, among other things, statements regarding: Entergy's current financial and operational outlooks; expected timing and closing of the sale of Entergy's gas distribution business or performance by Bernhard Capital Partners or its affiliates with respect thereto; and other statements of Entergy's plans, beliefs, or expectations included in this release. Readers are cautioned not to place undue reliance on these forward-looking statements, which apply only as of the date of this release. Except to the extent required by the federal securities laws, Entergy undertakes no obligation to publicly update or revise any forward-looking statements, whether as a result of new information, future events, or otherwise.
Forward-looking statements are subject to a number of risks, uncertainties, and other factors that could cause actual results to differ materially from those expressed or implied in such forward-looking statements, including (a) those factors discussed elsewhere in this release and in Entergy's most recent Annual Report on Form 10-K, any of its subsequently filed Quarterly Reports on Form 10-Q, and any of its other concurrently or subsequently reports and filings made under the Securities Exchange Act of 1934; (b) risks and uncertainties associated with executing the sale of Entergy's gas distribution business, including (1) the risk that any such transaction may not be completed as and when expected, or at all; (2) the failure to obtain regulatory approvals necessary to consummate the transactions or to obtain regulatory approvals on favorable terms, (3) the risk that the anticipated benefits of the transactions may not be realized; (4) the outcome of any legal proceedings, regulatory proceedings or enforcement matters that may be instituted relating to the transaction; (5) transaction impacts with respect to relationships with customers, time and attention of management, employees, regulators or suppliers; and (6) exceeding the expected costs of the transaction; (c) direct and indirect impacts to Entergy or its customers from cyber, geopolitical or other catastrophic events; and (d) effects on Entergy or its customers of (1) changes in federal, state, or local laws and regulations and other governmental actions or policies, including changes in monetary, fiscal, tax, environmental, or energy policies; (2) the effects of changes in commodity markets, capital markets, or economic conditions; and (3) the effects of technological change, including the costs, pace of development, and commercialization of new and emerging technologies.
---