News Center > Brown to Lead Entergy Arkansas Central Region
For Immediate Release
Brown to Lead Entergy Arkansas Central Region
02/08/2019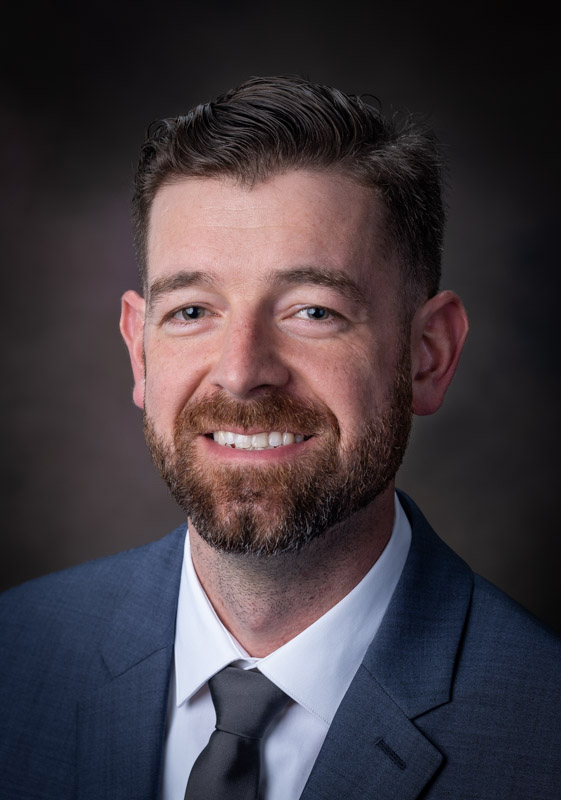 [LITTLE ROCK, Ark.] – Chris Brown has been promoted to director of Entergy Arkansas Distribution Operations Central Region.
Brown replaces Michael Considine, who was promoted to vice president, customer service for Entergy Arkansas. Brown has served most recently as line supervisor for the Jacksonville network.
A 14-year Entergy employee, Brown served six years in the U.S. Army, then began his career with Entergy in 2005 as a lineman in Hot Springs. His career has had a heavy focus on safety. In 2011, Brown became a safety specialist for the Entergy Arkansas transmission and distribution safety department, then was promoted to program manager for utility safety.
"What we need to navigate today's challenging, changing environment are leaders who possess a relentless focus on safety and improving reliability. That's Chris," said Melanie Taylor, vice president of distribution operations, to whom Brown will now report. "He has demonstrated in every position he's held at Entergy that he's a natural leader and someone who truly cares about the people around him. His experience in the field, expertise in operations, and personal integrity are tremendous assets he'll bring to the Central Region. But, above all, his longstanding commitment to safety makes him an outstanding choice to lead employees in central Arkansas."
Brown and his family spend time giving back to community through volunteerism with his church family, Lonoke County Safe Haven and serving as a mentor with Arkansas Youth Challenge. He is president of the board for E3, an educational non-profit based in Lonoke County.
Entergy Arkansas provides electricity to approximately 700,000 customers in 63 counties. Entergy Corporation is an integrated energy company engaged primarily in electric power production and retail distribution operations. Entergy owns and operates power plants with approximately 30,000 megawatts of electric generating capacity, including nearly 9,000 megawatts of nuclear power. Entergy delivers electricity to 2.9 million utility customers in Arkansas, Louisiana, Mississippi and Texas. Entergy has annual revenues of approximately $11 billion and more than 13,000 employees.
-30-
@entergyark
---