News Center > Crews Continue Restoring Power to Southeast Texas
For Immediate Release
Crews Continue Restoring Power to Southeast Texas
05/11/2019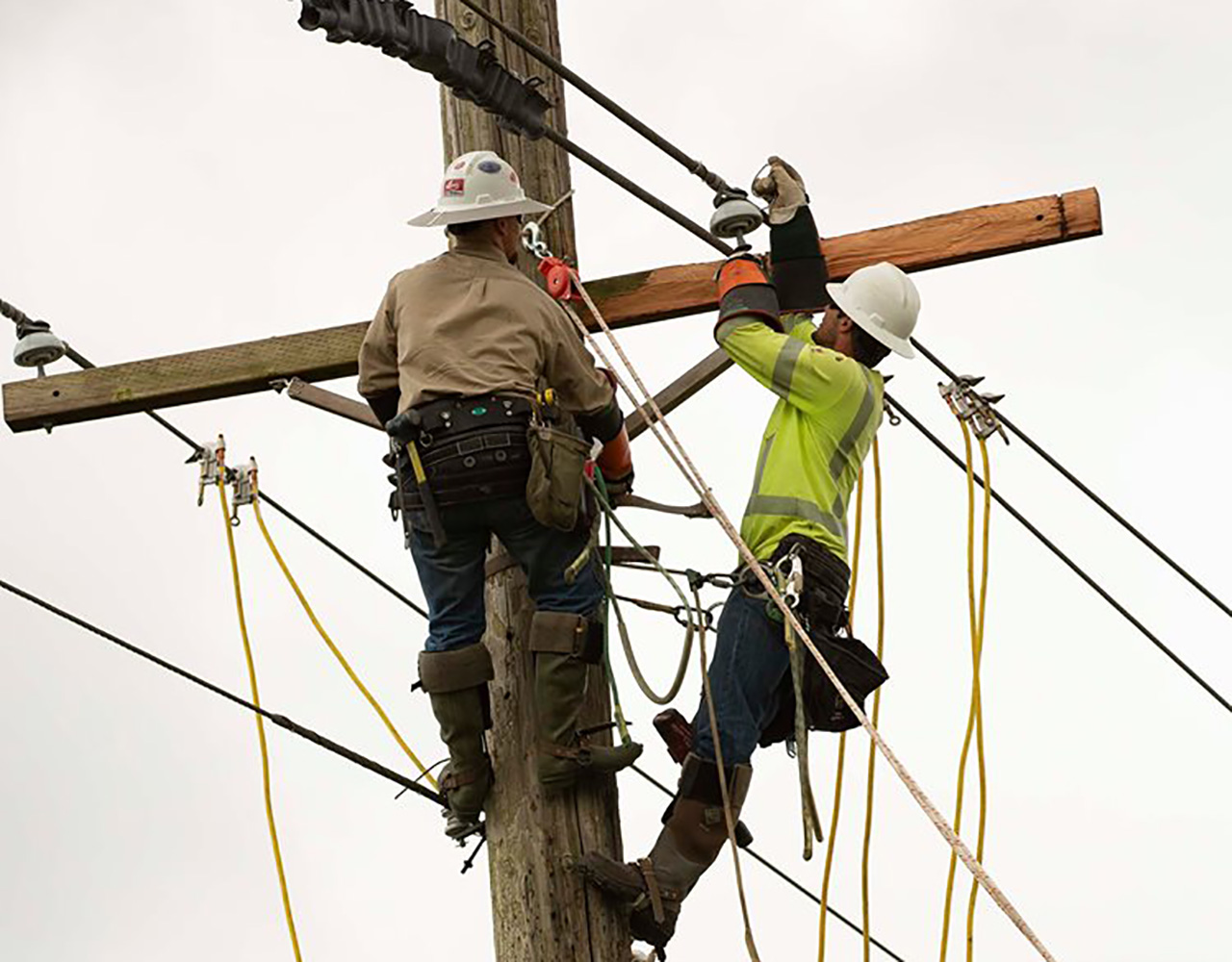 Restoration is well underway following hurricane-like storms across our territory on May 9.
More than half of the 55,000 customers who lost power overnight Friday, May 9, have been restored, with the hardest hit areas still being addressed. As of 11:30 a.m. about 18,700 customers are without power. More than 1,300 people are working to return power to all customers.
"We've reached a point in our recovery that can be very frustrating for customers. The storm has passed, yet power outages remain as we continue our restoration," said Stuart Barrett, vice president of customer service for Entergy Texas, Inc. "More rain is expected, but crews continue working as hard as they can to safely and quickly restore your power. Hopefully the rain doesn't slow our work, but we will continue working until customers are restored."
The storms that swept the area early Friday morning brought heavy wind, lightning, hail and rain to Southeast Texas, with winds reported at more than 70 miles per hour in some areas.
Most of the damage experienced in the Port Arthur, Mid County, Winnie, Orange, Vidor and Beaumont areas, and estimated times of restoration continue to be updated as crews determine damage and make repairs.
Updates on individual outages by location are available via the Entergy outage map at entergy.com/viewoutages. A special storm information section also provides more detailed information by network location.
Most of the damaged high-voltage transmission lines were restored overnight, which is helping distribution crews restore power as they make repairs.
Here is what you can expect from us during the restoration:
We will provide regular updates on our progress. Stay in touch through the news media, social media, our smartphone app, text messages, outage maps on entergy.com and stormcenter.entergy.com, direct-to-customer outage updates and 800-9OUTAGE (800-968-8243).
If you don't see us working near you, keep in mind that we may be working on another part of the electrical system that you can't see but is needed to get power to you.
Do not approach utility workers at a job site. Our work sites can be dangerous locations and interruptions will slow our workers' progress.
It can be frustrating for you if you see trucks move away from an area before power is restored. Our work, however, has to take place in a certain order, determined by a restoration plan that takes into account how electricity flows to your neighborhood and prioritizes critical customers like hospitals. Trucks and workers will return to your area as soon as possible to complete the restoration work.
Entergy Texas, Inc. provides electricity to approximately 450,000 customers in 27 counties. Entergy Corporation is an integrated energy company engaged primarily in electric power production and retail distribution operations. Entergy owns and operates power plants with approximately 30,000 megawatts of electric generating capacity, including nearly 9,000 megawatts of nuclear power. Entergy delivers electricity to 2.9 million utility customers in Arkansas, Louisiana, Mississippi and Texas. Entergy has annual revenues of approximately $11 billion and more than 13,000 employees.
-30-
entergytexas.com
Twitter: @EntergyTX
Facebook: Facebook.com/EntergyTX
---