News Center > Crews Restore Power to About 85% of the Approximately 40,000 Peak Outages
For Immediate Release
Crews Restore Power to About 85% of the Approximately 40,000 Peak Outages
06/26/2020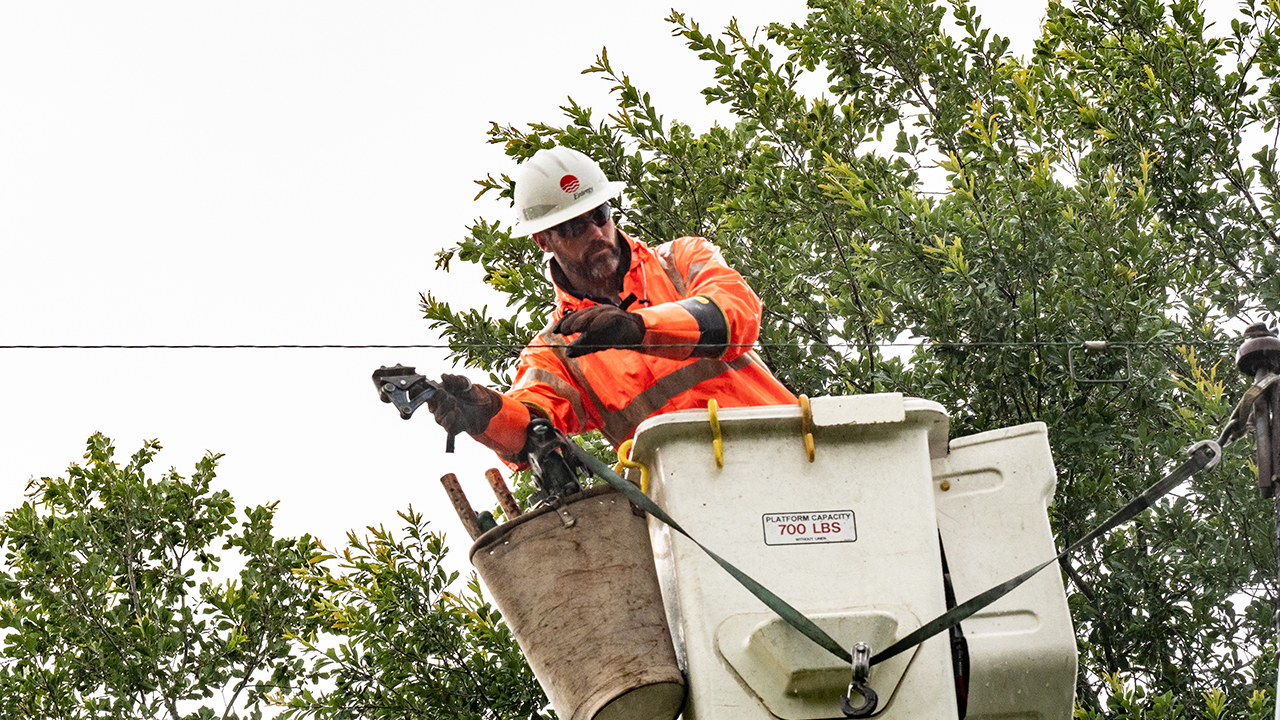 Crews have restored power to more than 85% of the approximately 40,000 Louisiana customers who lost electricity after severe thunderstorms swept across the state Thursday. The roughly 6,000 customers remaining without power should be restored by today (Friday, June 26), with the potential for some customers in the hardest hit locations in the central and west areas of Baton Rouge being restored tomorrow. We will have more information as crews make progress throughout the day.
Thursday's severe weather brought rain, lightning and wind gusts of more than 60 mph, which downed trees and limbs as well as power lines, utility poles and other electrical equipment.
A storm team of approximately 575, with the majority mobilized in the hard-hit Baton Rouge region, is continuing to assess damages and restore power where it is safe to do so. In addition, crews have secured specialized equipment needed to make repairs in backyards and other hard-to-access locations.
Crews continue to adhere to all CDC health guidelines while restoring power during the COVID-19 pandemic, including social distancing. So please remember, if you see workers in the field, keep your distance from them and their work zones so that we can all remain healthy and safe. Customers can call 1-800-ENTERGY at any time to report outages or other service issues.
Also, if you see a downed power line, stay away and report it immediately by calling us at 1-800-ENTERGY (1-800-368—3749), and call your local police station or fire department.
As with any weather event, please be mindful of the following safety tips:
Live wires can be deadly. There is no way to know if a downed line is energized or not, so if you see one, keep your distance and call 1-800-9OUTAGE (800-968-8243) to report downed or dangling power lines, poles or other damaged equipment.
You should also stay away from standing water and debris from trees and other vegetation. It may be electrically charged from underground or downed power lines.
Do not trim trees or remove debris on or near downed power lines. Only power company crews or their contractors should remove trees or limbs touching power lines.
Keep away from the immediate areas where crews are working. There is always the danger of moving equipment and the possibility of construction materials or limbs or overhead wires falling to the ground.
If you plan on using a generator for temporary power, get a licensed electrician and disconnect from the utility electric system before hooking up to your main electric panel.
Do not run a generator in a confined space without adequate ventilation.
Social media also plays an important role in keeping customers informed, and the company places a high priority on updating its social media channels throughout an event. Customers can follow Entergy Louisiana on Facebook and Twitter.
---