News Center > Economic development partners celebrate groundbreaking at industrial and office facility
For Immediate Release
Economic development partners celebrate groundbreaking at industrial and office facility
02/28/2023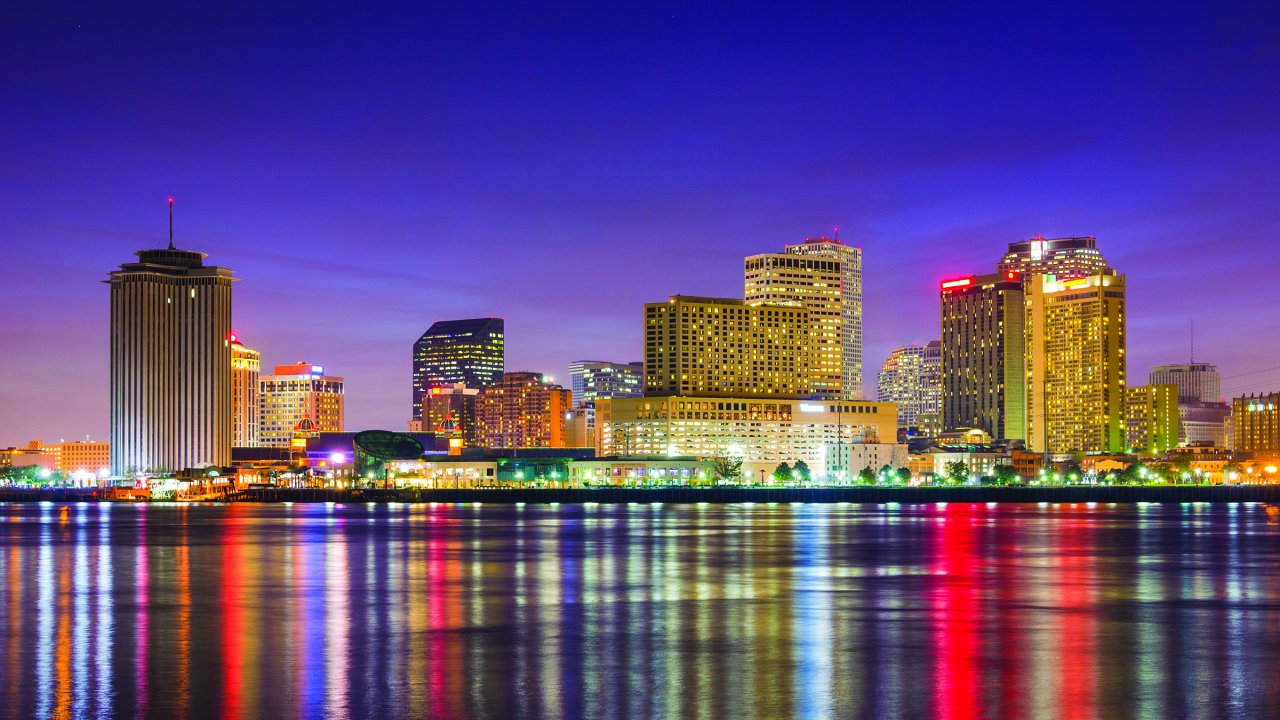 Today, economic development partners from the state, region, and city, recognized the groundbreaking of Propel Park, alongside the project developer, Industrial Realty Group, LLC (IRG) and the builder, Impetus. The new industrial and office development, the first facility of its kind within New Orleans city limits in over 20 years, is located within NASA's Michoud Assembly Facility (MAF) campus, and construction will now begin on the 50-acre campus.
"Doubling-down on the importance and success of NASA Michoud, Propel Park will welcome new companies and drive new growth for New Orleans East," said Michael Hecht, President and CEO of Greater New Orleans, Inc.  "MAF is a world-class facility, designing and assembling the biggest rockets and the longest windmill blades in human history, so it makes great sense to create a new facility to allow others to be near and leverage this capacity."
Once complete, the project will generate over 1 million square feet of new modernized industrial space, which represents a unique and powerful opportunity for continued advanced manufacturing and distribution growth in New Orleans East.
"There has been incredible momentum on site," said Stuart Lichter, President of IRG. "Our team has already begun the preliminary site preparations to ready the ground for construction. We anticipate more tenants will join the project in 2023."
This new regional asset will bolster business attraction efforts, providing a new location for companies in need of facilities for light assembly, manufacturing, distribution, and office operations.
"IRG and Textron's investment in New Orleans East at Propel Park will indeed propel the campus forward, providing economic opportunity for a new generation and building on the foundation that the NASA Michoud Assembly Facility has stewarded for over a half century," said Mayor LaToya Cantrell. "This project undoubtedly will create more jobs and spur additional investment in our community, and we look forward to continuing to support this development through all its phases."
For decades, NASA's Michoud Assembly Facility has been a driver of economic activity and job growth, which continues with this project that will bring new private sector activity and provide high-growth, high-wage jobs for New Orleans East residents. While already a thriving industrial area, Propel Park reinforces further development and growth of New Orleans East as a whole.
"Propel Park is creating a new era of growth for high-demand advanced manufacturing jobs in New Orleans," says Lynnette White-Colin, Senior VP Small Business Growth at New Orleans Business Alliance. "As the first major new industrial construction project in the city in decades, Propel Park proves New Orleans East is poised to strengthen its position as a center of opportunity for residents and businesses. NASA's Michoud Assembly Facility is a long-time driver of high-quality jobs, and today's investment demonstrates the next step in the city's increased economic prosperity. NOLABA looks forward to working with our  future Propel Park tenants to ensure New Orleans' skilled workforce is tapped into new job opportunities at this site."
The project's first tenant, Textron Systems, has signed a ten-year lease to relocate from their existing space within an MAF building into a brand new, 97,025 square foot distribution hub. Their presence will occupy a portion of the first phase of the development, a 260,000 square foot warehouse building, and demonstrates the ability for Propel Park to serve as an expansion option for existing Michoud tenants.
"We are proud to expand our footprint in New Orleans East, as this project will provide a safe, secure, and efficient location to conduct our material logistics operations.  We have enjoyed a long partnership with the Michoud campus, and this project will serve as an excellent complement to our shipyard operations," Ryan Schaffernocker, Vice President Sea Systems at Textron Systems.
With 50 acres of developable land, Propel Park is expected to include up to 1.3 million square feet of buildings developed in phases. Potential uses include light assembly, manufacturing, distribution, and office space. The site is inherently secure with a 19 ½ foot levee and substantial onsite pumps, as well as access to a deep-water port.
"The development of Propel Park demonstrates the importance of community partnerships in attracting businesses and creating jobs in New Orleans, especially in New Orleans East. We all must have a seat at the table to help New Orleans continue to grow and thrive," said Taurus Wright, Director of Economic Development for Entergy New Orleans. "This economic development project will offer vast opportunities for additional industrial growth with its proximity to the airport, highways, ports, and the rich culture of New Orleans."
Construction of the project is being performed by Impetus, a regional general contractor specializing in the building and infrastructure spaces.
"We are honored to have been selected as the design-build partner by IRG to bring this development to life. At Impetus, we have an innovative approach to project delivery, much in line with the kind of innovation for which the NASA Michoud Facility has long been known," said Nick Moldaner, Chief Operating Officer for Impetus, the builder leading the project. "With Impetus self-performing more than 40% of the work at Propel Park to date and a significant number of local sub-contracting partners involved, the capability and talent pool in the Greater New Orleans region has shined. The economic impact during construction has already been apparent and will continue to thrive as new tenants and job opportunities are added as the park expands."
IRG was represented by Bill Boyer of CBRE and Leon ("Lee") Audibert of Property One for this transaction. For more information about available space, contact Lee at leon@propertyone.com or Bill at Bill.Boyer@cbre.com and visit propelneworleans.com.
---